Metal Gear Rising: Revengeance is a game that defied the earlier entries in the series, inserting a spectacle fighter game in a franchise of stealth games.
Its hack and slash mechanics captured the hearts of many Metal Gear fans, and ever since its release in 2013, players have been wondering whether another Metal Gear Rising installment would arrive. Come join us to discover whether Metal Gear Rising: Revengeance will get a sequel.
Will Metal Gear Rising Revengeance Get a Sequel?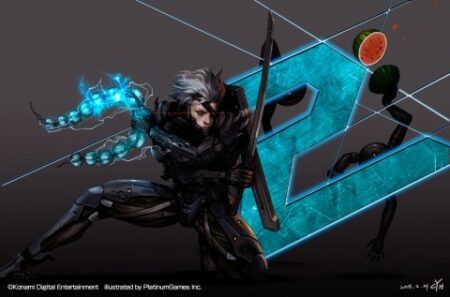 In 2015, Platinum Games released an image of Raiden in his signature "Zandatsu" move, next to the number 2. Several members of the community suspected that this image was a teaser for Metal Gear Rising: Revengeance 2 and shared their thoughts on social media. The image was included in Sony's portion of the Taipei Games Show and created an air of excitement in the Metal Gear community.
In response to these theories, Platinum Games released a post on their blog stating that the image was created for the game's two-year anniversary. Despite this clarification, fans continued to generate theories on the existence of Metal Gear Rising: Revengeance 2.
To end discussion on the matter, Kojima Productions officially proclaimed that this was not a teaser, by saying they "did not tease a new game at the Taipei Game Show."
We'd like to say thank you to the fans for their enthusiasm but to clarify we did not tease a new game at the Taipei Game Show

— Kojima Pro Live (@Kojima_Pro_Live) February 2, 2015
Although these clarifications disappointed several Metal Gear Rising fans, for now they must be content with Raiden's appearances in Metal Gear Solid 2 and Metal Gear Solid 4. If they are experiencing major Raiden withdrawal, they can equip Snake's Raiden costume in Metal Gear Solid 5: The Phantom Pain.
For more Metal Gear Rising: Revengeance guides, come check out How to beat Monsoon in Metal Gear Rising Revengeance – Boss Guide here on GameTips.PRO.