Genshin Impact's 2.5 update is quickly approaching, and, based off of leaks circulating around, it's shaping up to be quite the update. The 2.5 update looks to bring many things to the table, such as the new Electro character Yae Miko, but there's something else fairly exciting looming on the horizon—a new Raiden Shogun boss fight at the Grand Narukami Shrine is speculated to be approaching alongside the update.
Note: The following information is purely speculation based off of leaked information about Genshin Impact's 2.5 update.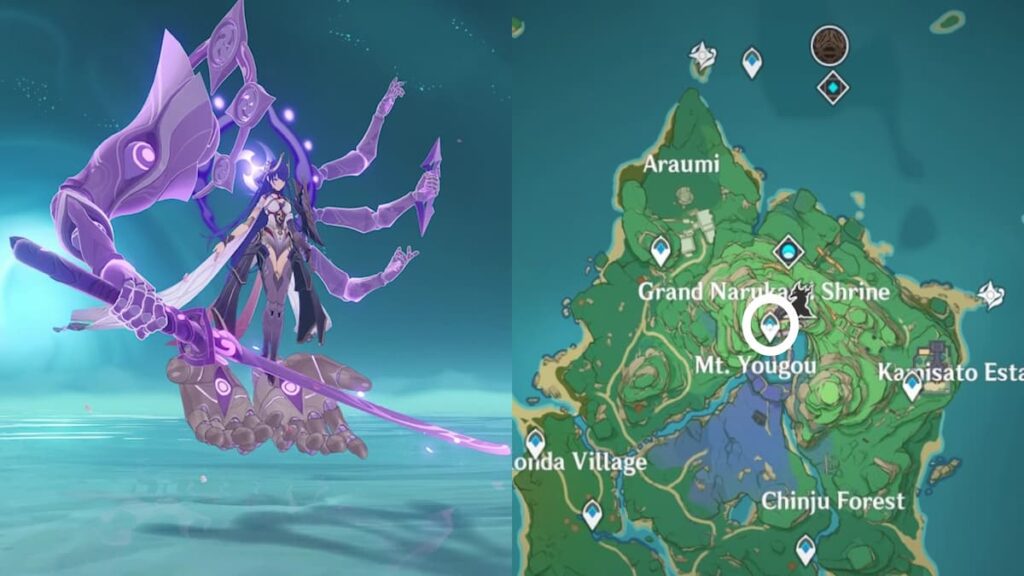 Related: Which characters will get less-revealing alternate skins in Genshin Impact
According to renowned Genshin Impact leaker, @Ubatcha1, players can expect to encounter the Raiden Shogun in whole new way during the 2.5 update—it appears that Raiden Ei will be added as a new weekly Trounce Domain boss in Genshin Impact, complete with a new look and abilities. While this has yet to be confirmed by MiHoYo, data contained within Genshin Impact has allowed some players to gain early access to information about this highly anticipated boss fight and what can be gained as a reward for victory.
Raiden Ei appears to be using a new form in the upcoming boss fight, sporting a more mechanical look reminiscent of Raiden Mei's Herrscher appearance in MiHoYo's Honkai Impact. According to gameplay data, she will also utilize a few new techniques, one of which looks to be extremely devastating—a modified version of the Musou no Hitotachi that ignores shields and can stop time itself. Based off of leaked gameplay footage, this attack is even capable of killing Zhongli, the current king of shields in Genshin Impact, in one hit.
On top of a new and exciting fight to experience, it has been speculated that players who emerge victorious in the brawl against the new-and-improved Raiden Shogun will be able to gain character ascension materials for upcoming characters Ayato Kamisato and Yae Miko, according to data extracted from Genshin Impact. From what we've seen so far, the new Raiden Shogun fight will be a veritable struggle for survival, but one with unique mechanics and worthwhile rewards.
This information is speculation and should be taken with a grain of salt, as MiHoYo's final product may differ from the information found so far. For future updates about Genshin Impact 2.5, be sure to check in here at Pro Game Guides! Looking for more great Genshin Impact content? Check out Everything we know about Yae Miko in Genshin Impact – Abilities, voice actor, and more!