Slime Rancher 2 returns players to a vast open world with many of the same mechanics making an appearance in the game as well. One of the most consequential things players can do in Slime Rancher 2 is upgrade their character's abilities and equipment, but figuring out how to do this can be tough.
Lab Location in Slime Rancher 2
To upgrade equipment in Slime Rancher 2, players must first locate the unground Lab that is nearly hidden below the Conservatory. Players should head to the Plort Marketplace to find this Lab and look to the left. There should be a darkened stairway that heads to an area below the main base in the Conservatory. This location is extremely easy to miss, so keep a sharp eye out.
Fabricator Location in Slime Rancher 2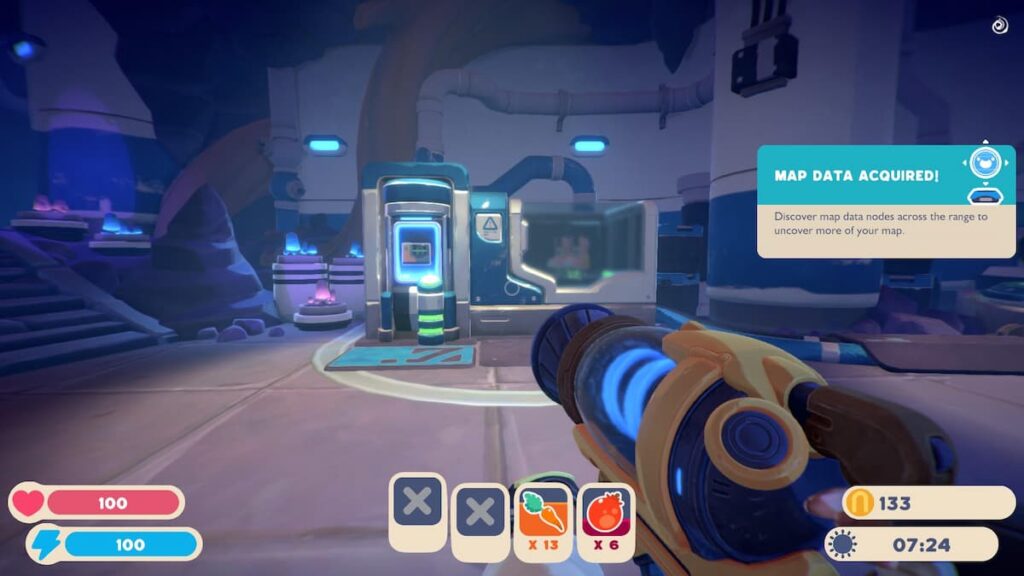 Once the Lab has been located, players should head to the Fabricator. You can find this machine deep within the underground Lab, shown in the image above. The Fabricator is the machine that will allow players to complete most of the major upgrades they will need throughout the game. Slime Rancher 2 isn't about speed, but having upgrades that aid with traversal can help progression in the game immensely.
Interested in other interesting guides for Slime Rancher and want to read more? Check out How to Get a Gold Slime in Slime Rancher on GameTips.PRO!