In Lost Ark, there are tons of collectibles for you to find and exchange for rewards. One of these collectibles is Omnium Stars. You can begin collecting this very late in the game, so if you haven't heard of them yet, don't worry! To find Omnium Star 1, you'll need access to the continent of Punika. To do that, you must be at Tier 3 with a minimum Item Level of 1340.
Once you've finished the entire main quest line, you'll have the ability to start a Roster Quest titled Where Memories Begin.
How to get Omnium Star 1 in Lost Ark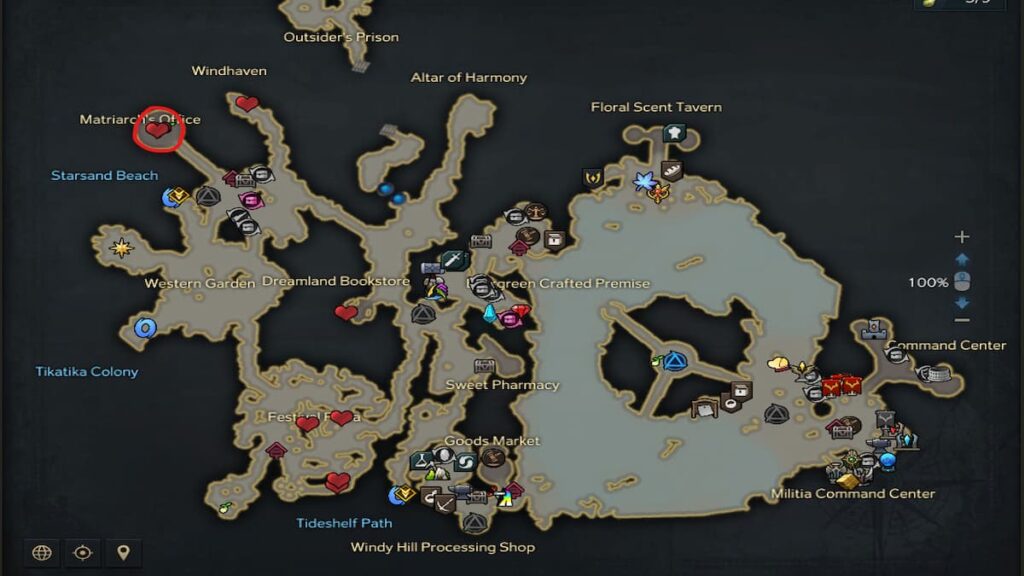 Where Memories Begin is given to you by the NPA Kala in the Matriarch's Office. This office is located at the northwest end of Nia Village, as indicated by the red circle above. This quest chain will eventually lead to the quest titled Berver's Friend followed by A Trace of Light, and finally, Whispering Star. Once you've completed this quest, you'll have your first Omnium Star.
You can exchange these stars with Albion, as indicated by the star icon on the map above.
For more Lost Ark, check out both All Mokoko Seed locations in Iron Hammer Mine in Lost Ark and All Mokoko Seed locations in Candaria Territory in Lost Ark only on GameTips.PRO.