Zaytun Peaches are cooking ingredients found across the region of Sumeru. Each Zaytun Peach plant produces a cluster of four fruits, leaving no player in short supply. However, these plants are scattered across Sumeru, making them difficult to locate without a map. Here are the locations for every Zaytun Peach plant in Genshin Impact.
Where to find Zaytun Peaches in Genshin Impact
Where can you get Zaytun Peaches?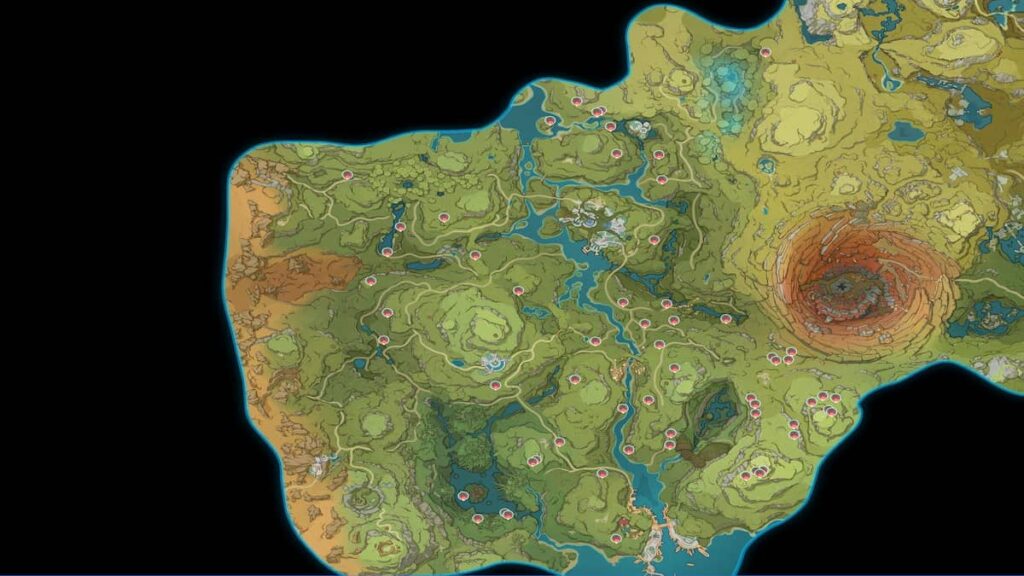 Here is the location of every Zaytun Peach plant in Sumeru. While these fruits grow all over the region, they are more concentrated in places like Devantaka Mountain and the area surrounding Chatrakam Cave. Oddly enough, there are only a couple Zaytun Peach plants in Lokapala Jungle, despite their prevalence in the Ardravi Valley.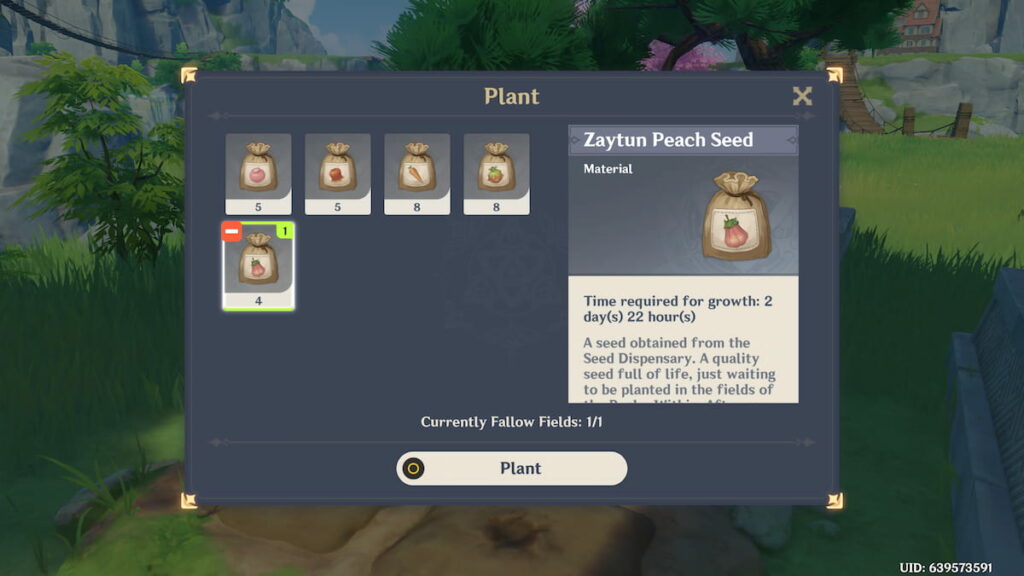 Zaytun Peaches can also be purchased from the Sumeru City vendors Aramani and Hamawi, although Aramani's wares can only be accessed after completing the Aranyaka World Quest series. Both of these vendors charge 240 Mora per peach and carry 10 of these items in stock. If you need extra peaches, don't worry, since their stock resets every three days.
Another way to acquire Zaytun Peaches is by growing them in your Serenitea Pot. In a Jade Field, you can plant a maximum of four Zaytun Peach seeds at a time, which will mature after two days and 22 hours. Since you can purchase two Jade Fields, you could grow a total of eight peaches every three days if so desired.
What are Zaytun Peaches used for?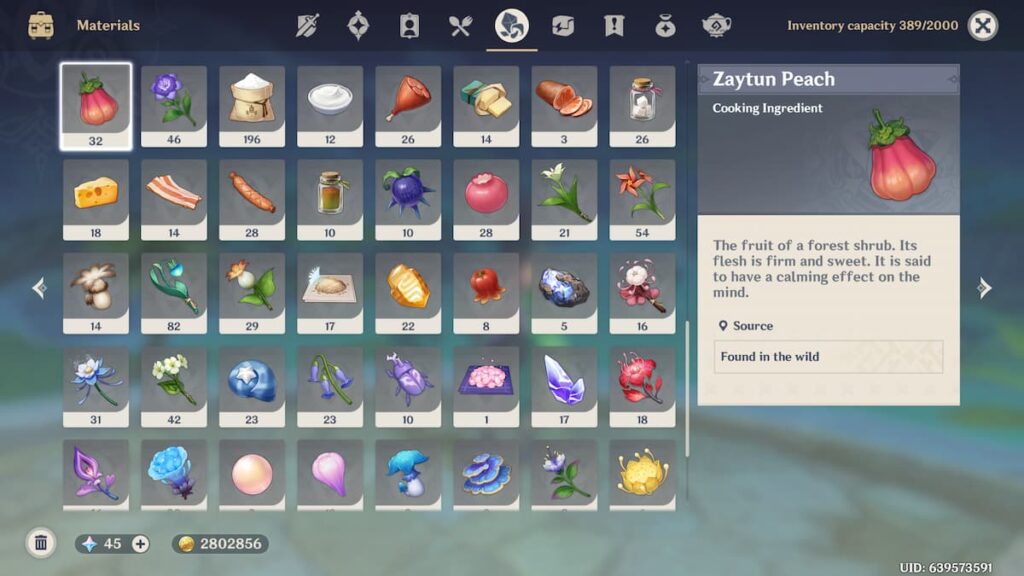 Currently, the only use for Zaytun Peaches is cooking a Selva Salad. The recipe for this item can be acquired after completing the World Quest "Cooking, A Pleasant Memory." Unfortunately, this fruit cannot be eaten individually to restore health, unlike the Starshroom. With new Sumeru content, there will likely be new recipes that incorporate this ingredient in the future.
For more Genshin Impact guides, come check out How to get & use Dendro Sigils in Genshin Impact here on GameTips.PRO.