The Sandy Path Another Story in Lost Ark is in the Arthetine Continent. It's an extra questline that does not require the player to fight any monsters.
Where is "The Sandy Path" Another Story?
You can find this quest by going to Riza Falls and speaking to Mercenary Recker. He is southeast of the Verdantier Observatory and can be reached by teleporting to the waypoint in the middle of the Area and then circling around to his position marked below.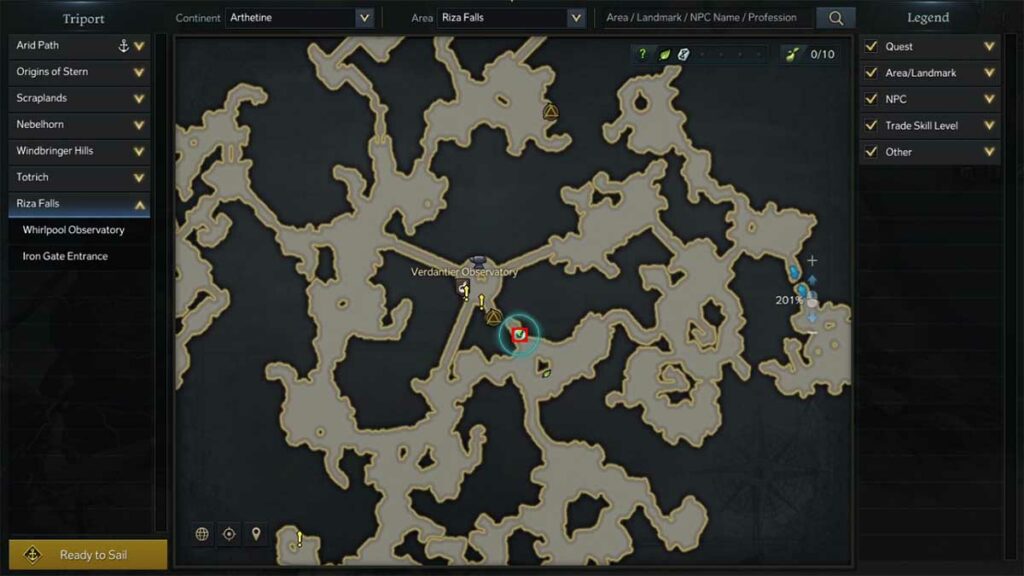 Related: How to get the Encrypted Note in Lost Ark
He will ask you to go to Neria's Tavern in Origins of Stern and ask the bartender for Sandwind Whiskey. Once that's done, go back to him so that he can assign you to go through the Sand Vortex next to him. You will only need to interact with the Sand Vortex to complete the quest.
It is necessary to complete the quest to reach one of the Vista points, so it is worth attempting. In addition, it's one of the easiest Another Story quests to complete.
For more Lost Ark guides, check out How to get the Guardian's Record in Lost Ark or How to get the Thick Parchment in Lost Ark in Lost Ark right here on Pro Game Guides.