Tarsila's Lullaby is a Hidden Story in Lost Ark. You will be given a timer of 20 minutes after discovering each Hidden Story, so be sure to focus on finding all three if you start one.
Head to Lake Eternity and head to Logging Camp next to the waypoint and north of Spider Queen's Lair. Logging Camp is on the southeast side. Inspect the tent in the area marked above.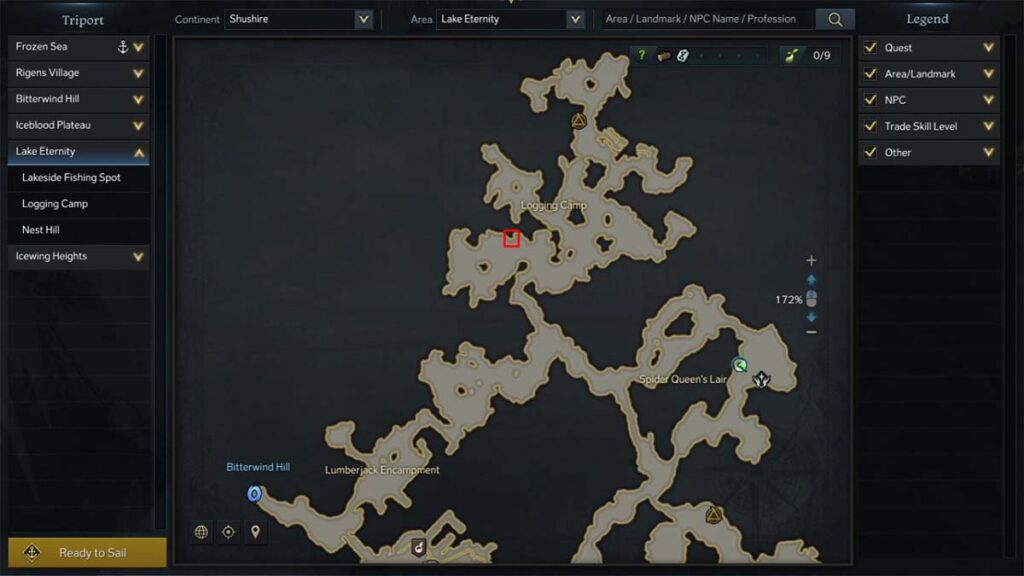 The next Hidden Story can be found on the southwest side of Logging Camp. Our zoomed-in image above allows you to navigate to the corner indicated. You will find trees there. Inspect the corner that the trees make room for.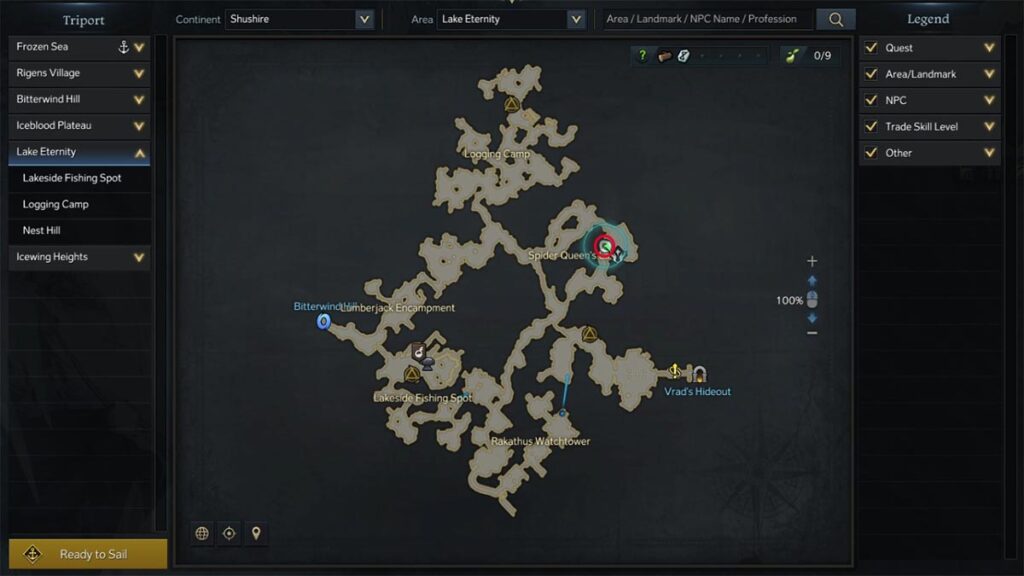 Now, you'll need to go to Spider Queen's Lair, which is on the side where the World Boss is. When you arrive at Lake Eternity, where the world boss spawns, a marker will appear. Inspect the wall on the west side, specifically where the rocks are.
For more Lost Ark guides, check out Where to find "A Letter to My Friend" Hidden Story in Lost Ark or Where to find boss Tarsila in Lost Ark right here on GameTips.PRO.