The Noble Life Hidden Story is one of the most refined Hidden stories found in Lost Ark. It is located in the Wavestrand Port Area in East Luterra.
You need to go to Moronto's Manor to find the Hidden Story. It is located on the northwest side of the map. Go to the end of the manor where the books are. On the left side of the room will be a counter with books on it. Go up to it.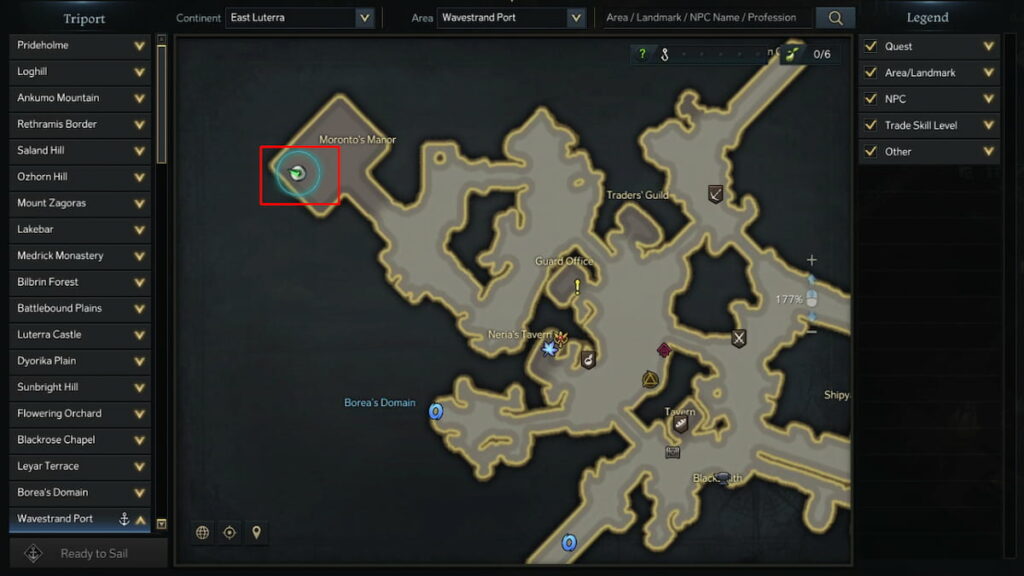 A pile of books sits directly next to that counter. Investigate that pile, and you will find the Noble Life Hidden Story.
Related: Where to find the Dusty Rainbow Candy in Lost Ark?
The area looks more like a library than a manor. The books won't take long to investigate, and when you're done, you'll have discovered another hidden story.
If you can't get the investigation icon, stand directly in front of the books. Occasionally, the game needs to verify that you truly found the location before it allows you to explore.
For more Lost Ark guides, check out How to craft Luterran Course Meal in Lost Ark or How to craft Gourmet Seafood Stew in Lost Ark right here on Pro Game Guides.