End of His Obsession is a Hidden Story in Lost Ark that requires players to have completed or come close to completing the main storyline in Arthetine. If you have unlocked the Verdantier dungeon in Riza Falls, you can do this. Otherwise, it's not possible to complete this Hidden Story.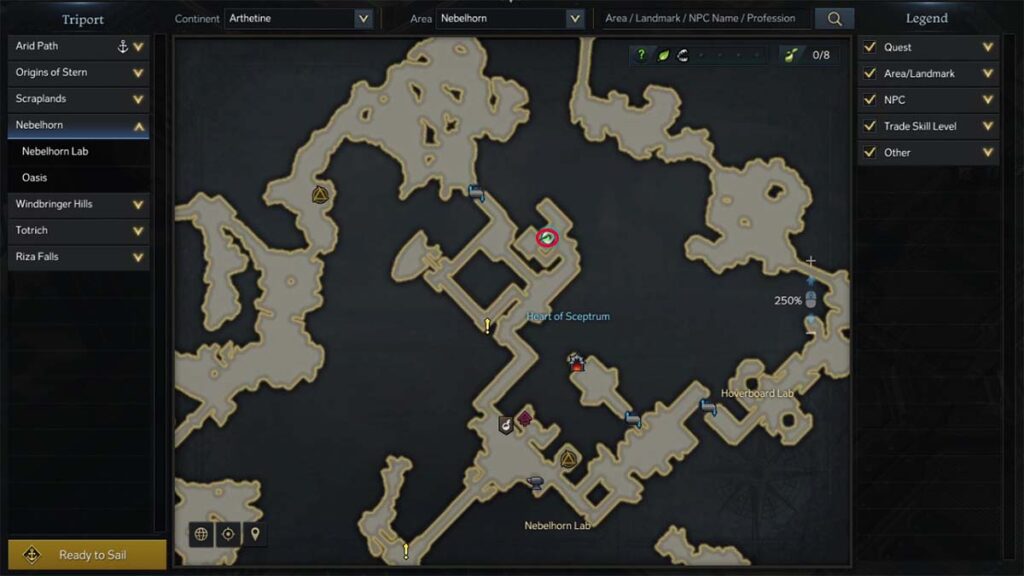 After meeting the prerequisites, you can go to the Nebelhorn Area and go to the Heart of Sceptrum. It will be north of Nebelhorn Lab, and there are two waypoints close by to shorten the trip. You will find some large generators in some boxes at the area marked above. Investigate the large bag on the ground next to the generators. You have 15 minutes to get to the next step.
Related: Where to find "A Stubborn Writer" Hidden Story in Lost Ark
Go to Riza Falls and enter the Verdantier dungeon as soon as possible. Don't let anything stop you from getting to the very top. You would do well to really sprint through this dungeon. The timer only requires you to get to the second boss, so there's less pressure.
After you reach the top, the last boss will be on the circular platform, do not go up the stairs to meet them. Instead, go to the left of the stairs in the corner close to the platform and investigate the spot there for the last part of this Hidden Story.
For more Lost Ark guides, check out How to get the Encrypted Note in Lost Ark or How to get the Royal Warning in Lost Ark in Lost Ark right here on Pro Game Guides.