Dragonite Ore can be found in the fifth and final map in the game, the Lava Caverns. Specifically, it can be mined from regular ore harvest points of both low and high rank. You can unlock the Lava Caverns by reaching star level three in single player.
Dragonite Ore is used for a wide variety of mid-to-end game armors and weapons, making it a useful material to have plenty of.
Ore harvest point locations
Both low and high-rank ore harvest points can provide Dragonite Ore, but we have had better luck obtaining it from high-rank harvest points. This may be an individual experience on our part, though. In the pictures below, the blue marks are low rank, and the white marks are high rank.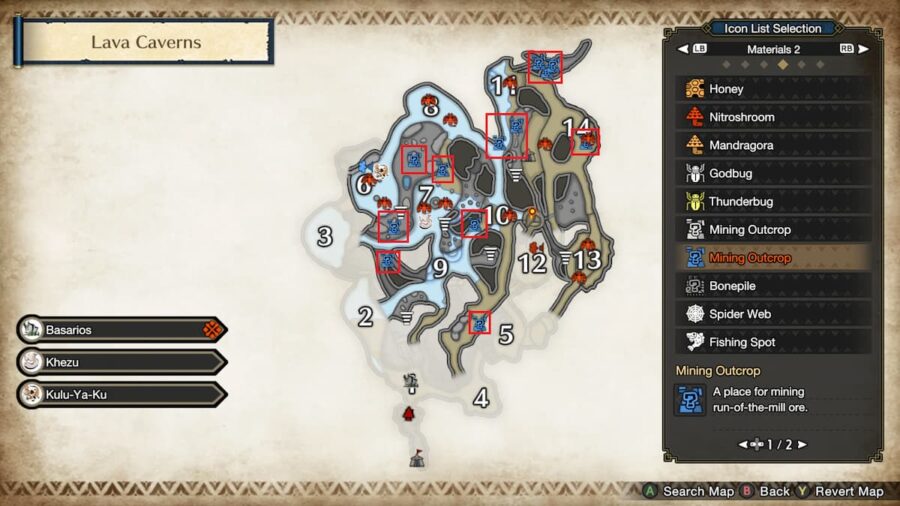 Unlike in some previous Monster Hunter games, resource locations do not semi-randomize each time you enter a map. Every ore harvest point will refresh each time you enter the map.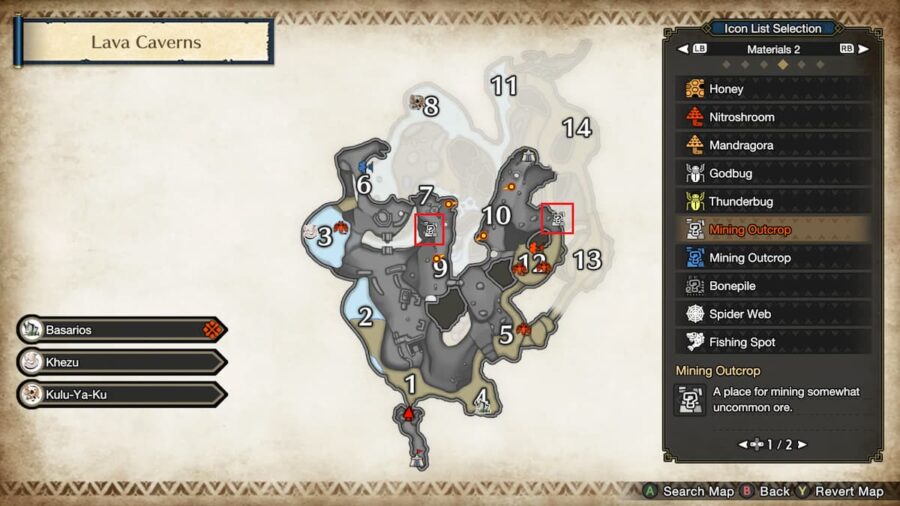 Resources take roughly four to five minutes to respawn while you're in a mission. You can take a loop around the map collecting each harvest point, and you will very likely be able to start the loop again immediately afterward.
For another resource to farm in the Lava Caverns, go check out How to get Bismuth Prism in Monster Hunter Rise on Pro Game Guides!