Fortnite Chapter 3 Season 1 is close to its conclusion, and Epic Games recently added a new set of Quests. Players can complete these quests to gain XP. The Bownanza Week Quests are now live, and players will have to complete several challenges using various Bows added to the game. These weapons were a major part of Fortnite's Primal Season, and they are here for only a week.
Different Bow variants can now be found in the battle royale mode as floor loot or in chest spawns. There is no specific location you can get these weapons, and players can find epic and legendary versions of the Primal Flame Bows, Mechanical Shockwave Bows, Primal Stink Bows, and Mechanical Explosive Bows.
Related: Where to find Nathan Drake Map in Fortnite Chapter 3 Season 1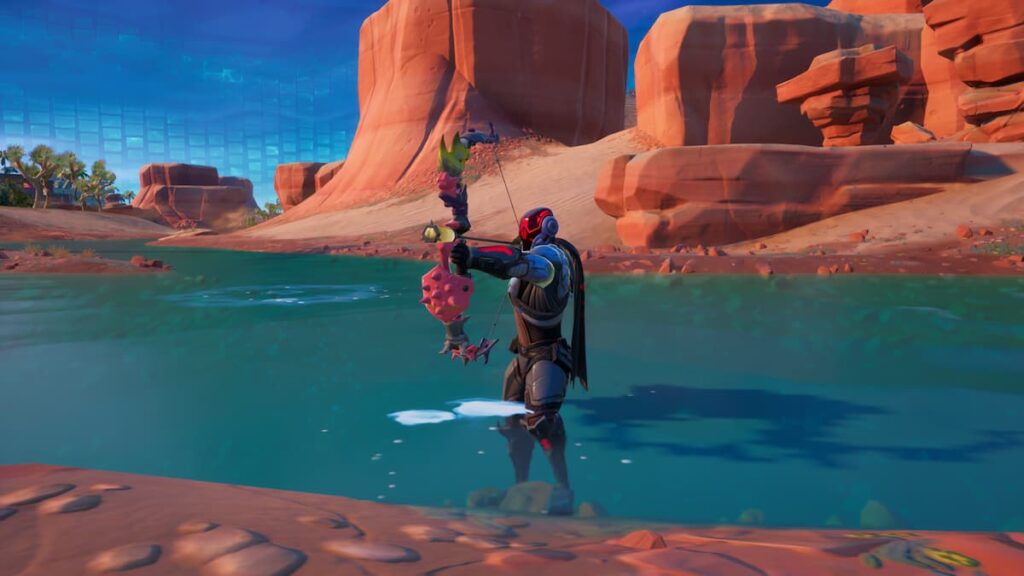 Arrows can be found as ground loot, chest spawns, and Ammo Boxes. All of the Bows function as they did back in Chapter 2 Season 6. Players can target opponents and builds with Explosive or Flame Bows to deal explosive damage.
Epic Games informed players via the official blog that a new special-themed event will commence after the Bownanza Week Quests. Players can earn around 40,000 XP by completing all the challenges from the Bownanza Week Quests.
Wondering how to damage opponents with the Clinger? Check out Fortnite Clinger Damage, Where-to Find, How-to Use, Tips & Tricks on Pro Game Guides.