There is a Level 50 World Boss in Lost Ark named Casrick. Unlike the World Bosses in the previous Continents, Casrick will take two hours to spawn. He is located in the Balankar Mountains in North Vern.
Where is World Boss Casrick?
Velkan is located on the east side of Balankar Mountains, past the Mountain Entrance. This is south of Veloran's Hideout but east of Starkeeper's House. There are many enemies on the way to Casrick, but you can just avoid fighting them without penalty.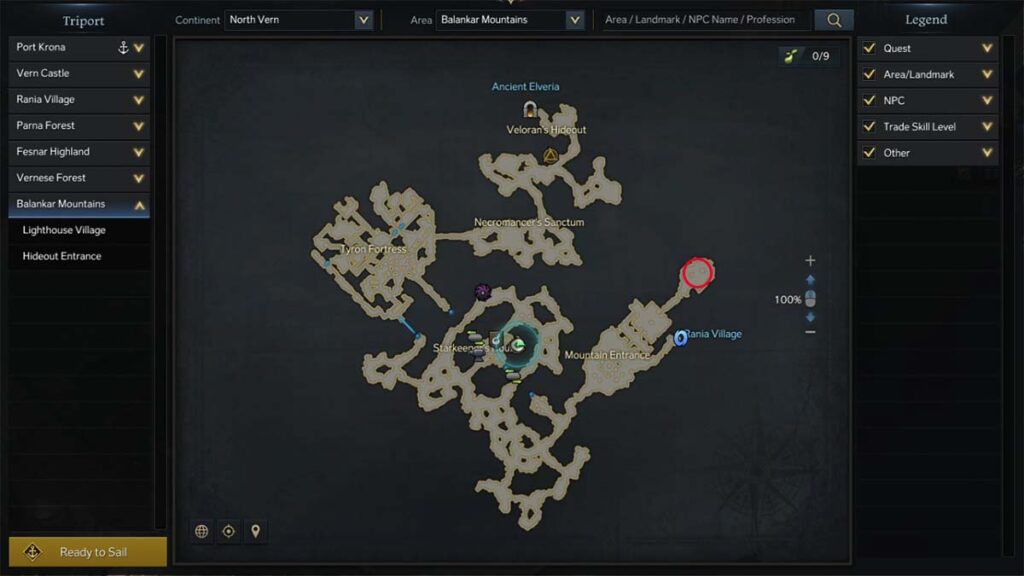 Casrick's attacks will all be timed, so you will be able to see where he will strike before he does. Casrick is also a very slow runner, so you can actually take him on alone if you have fast attacks. Just keep going around him after every attack. Casrick has 10,708,800 hit points and 23 life bars. Generally, you should take on World Bosses in groups, but Casrick is a cakewalk if you've already completed the North Vern storyline.
The gear you will receive from Velkan is quite impressive, even if the rewards are low. When you defeat the Casrick, you will receive your Adventurer's Tome Reward, XP, and regular rewards. Casrick will give you a chest that, when opened, will contain:
Three pieces of Epic Gear
An Epic Accessory
Two Uncommon Combat Engraving Recipe Selection Pouches
A Stone of Endurance
A Secret Map
An Eternity Essence
For more Lost Ark guides, check out Where to find boss Velkan in Lost Ark or Where to find boss Caspiel in Lost Ark right here on GameTips.PRO.