Disney Dreamlight Valley is a great life sim experience filled with recognizable Disney characters that we all love. Explore the magical world of Dreamlight Valley and help the characters restore peace and harmony by ridding it of all evil thorns and presence. You can create your own avatar, decorate your home, harvest and craft materials, and so much more. However, first, you will need to set out and find the essential Royal Tools that will assist you in your duties. Here's where you can find each tool.
Where to find the Watering Can in Disney Dreamlight Valley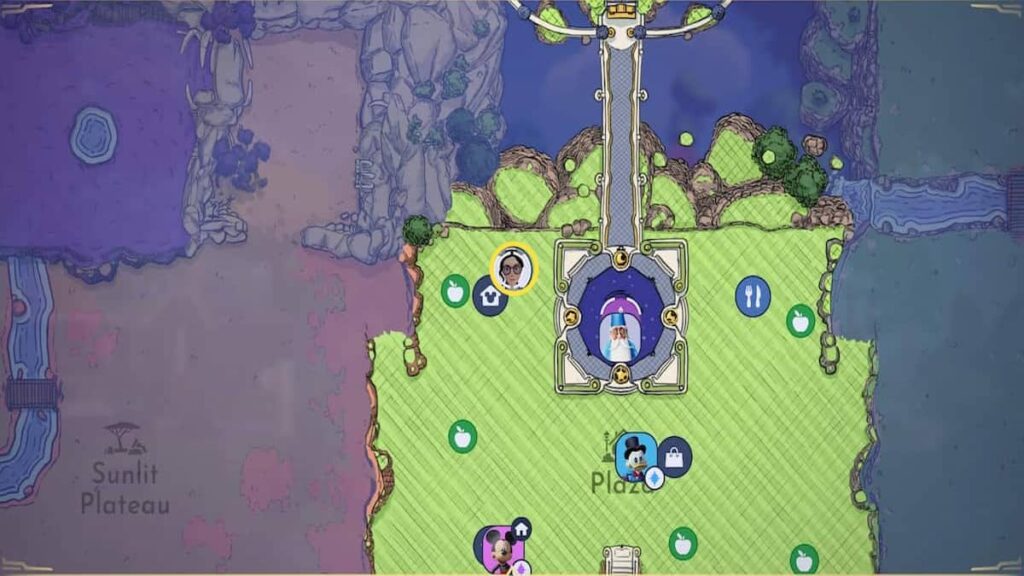 The Watering Can is the simplest Royal Tool to find, hidden right behind your home, as shown by the circled avatar on the map above. You'll have to clear out the thorns and other debris blocking the way. The Watering Can sits behind some barrels at the back of the house and will be useful for watering your plants and crops.
Where to find the Shovel in Disney Dreamlight Valley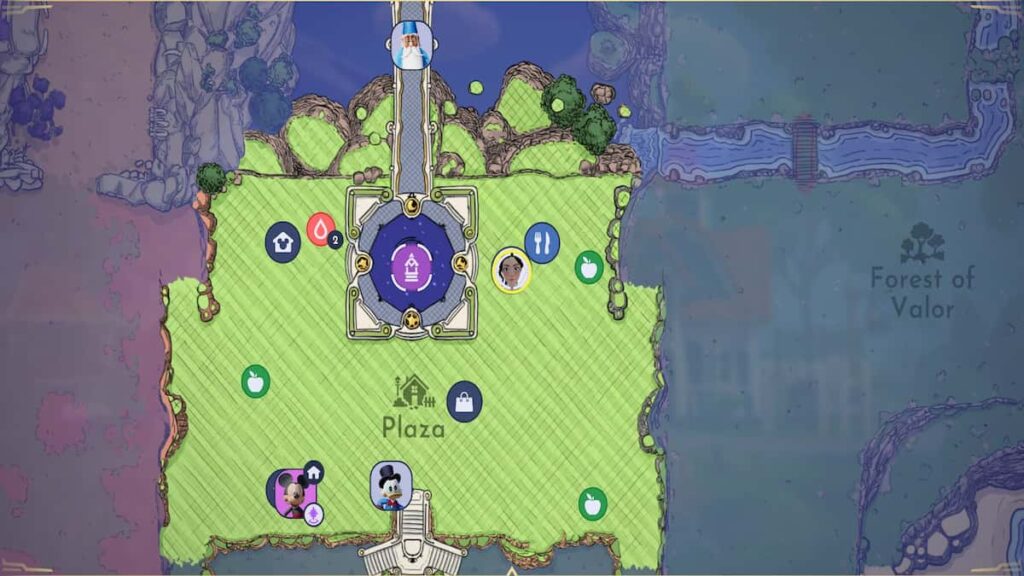 The Shovel tool is not far from your house, just across the square near the Chez Remy restaurant. You should be able to find it just off the front left of the restaurant on the ground. It is used to dig in the ground and uncover unique materials and ingredients.
Where to find the Pickaxe in Disney Dreamlight Valley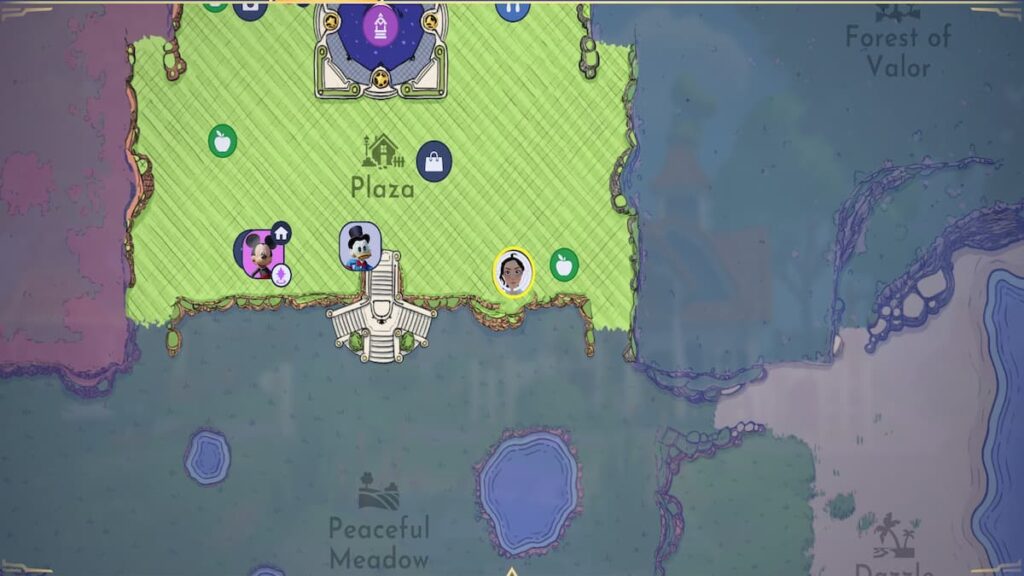 The Pickaxe is perhaps the most important of the tools used to break through rocks and deposits to collect stone or more shiny materials like gems and ores. Merlin tasks you with pulling the Pickaxe from the stone if you are the chosen one. Doing so rids the world of the darkness shrouding it, and rewards you with the excellent tool. You can find it on the left side of the staircase facing the Peaceful Meadow. (When looking at your map, it will be on the right side.)
Where to find the Fishing Rod in Disney Dreamlight Valley
The Fishing Rod isn't hard to find but requires a little bit of extra work to collect. You can find a broken rod near a pond on the western side of Peaceful Meadow, right near Goofy's Stand. You will need to take the broken rod to Goofy for him to fix, and in return, he will give you the Royal Tool Fishing Rod. You can use the Fishing Rod to catch fish in any of the ponds and bodies of water with bubbles under the surface.
Once you have all your Royal Tools, you are all set to start harvesting materials and collecting items required to craft and build new objects. Almost everything around Dreamlight Valley is a helpful resource that you can use for your benefit, so put those tools to good use!
Looking for more GameTips.PRO Disney Dreamlight Valley content? Check out our guides on How to create an avatar in Disney Dreamlight Valley Avatar Designer Tool or How to use photo mode in Disney Dreamlight Valley!