Collecting Island Souls is one of the collectible routes in Lost Ark, offering the greatest rewards. But many are tricky to get. One of these is the Eternity Isle Island Soul. You need to build your Rapport with Mari to Trusted to get it. But to get her to talk to you, you must complete a quest chain on the island. This starts with The Secret Gates, which tasks you with exploring three locations. Two are marked, but the oasis is not, leading players to wonder where the oasis is on Eternity Isle in Lost Ark?
How to find the Lost Ark Secret Gates quest oasis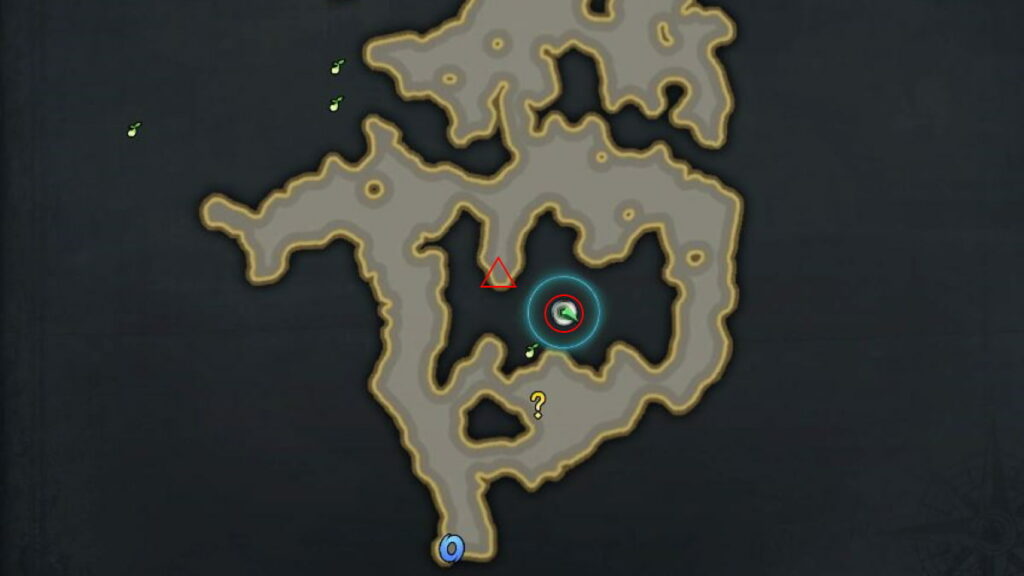 To find the oasis location, you need to go either clockwise or anticlockwise north from the point where Dr. Callanin's camp is, where you get the quest. You'll see a thin dead-end trail heading south. Go to the end, where the red triangle is marked on the map above. When you get there, a jump point will appear. Head across and follow the linear trail until you find the oasis at the point on the map marked with the red circle.
Mari's Rapport location and the Eternity Isle Island Soul
Once you complete this section of the quest, and after a bit more running around, you'll gain access to the ruins. This is a fun quest for anyone who enjoyed the Arthetine quest lines, as you'll get to smash up many robots. Once you do, you'll have access to Mari as a Rapport NPC, and you can start to build up to Trusted reputation and finally receive the Eternity Isle Island Soul.
Need a Lost Ark Harmony Island Guide – Spawn Schedule, Mokoko Seeds, & more? Or want to know How to get the Drumbeat Island Token in Lost Ark? We've got all that and more at GameTips.PRO!