PowerWash Simulator is filled with tons of unique levels and challenges. From monster trucks to houses and Ferris Wheels to the Mars Rover, the world and beyond are your oyster in this surprisingly addictive game. Speaking of the Mars Rover, PowerWash Simulator throws players a curve ball when it asks them to clean a certain Mystery Hatch.
PowerWash Simulator – Mars Rover Mystery Hatch Location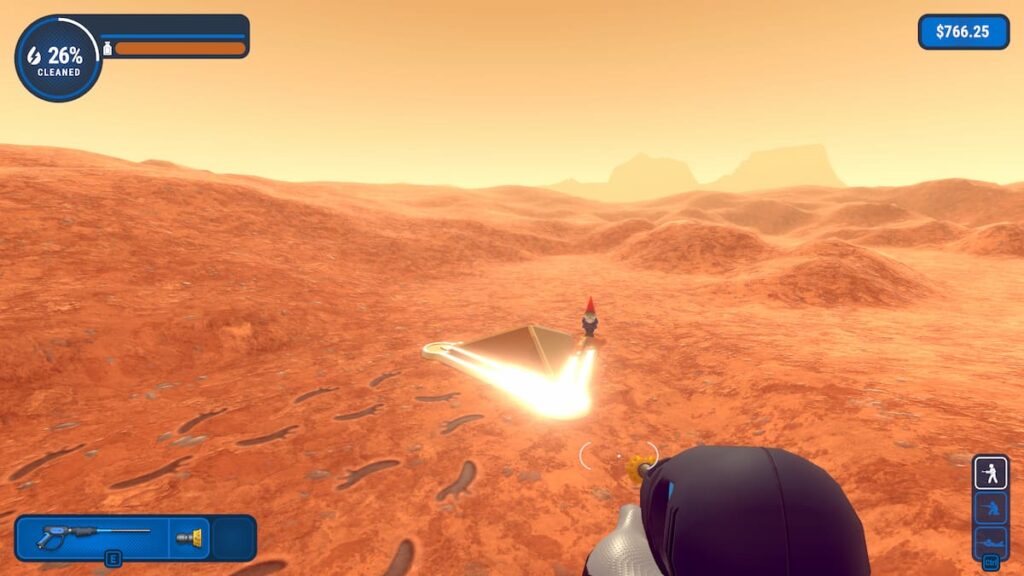 The Mystery Hatch isn't actually located on the Mars Rover itself. Instead, if one follows the little alien footprints, they'll find the Mystery Hatch a short distance away and marked by a green gnome. Blast that martian soil off of it and get your 100%.
PowerWash Simulator is available on PC through Steam and is also included in the Xbox Game Pass. It's a unique title in the world of simulation games. Now, with the martian mystery solved, are you ready for the diabolical carousel?
For more PowerWash Simulator Goodies, check out PowerWash Simulator Crashing – Avoid Looking At The Sun + Other Tips on GameTips.PRO.