Fortnite Chapter 3 Season 1 recently received the 19.20 update, and a new POI named Covert Cavern has been added to the game. A few new NPCs were added with this update, and players will find the battle pass character Ronin now on the island.
NPC #23 Ronin is the latest character to join the list in Fortnite Chapter 3 Season 1. Players can locate him at the house near the Pinnacle Peak landmark, which is in the valley beyond Covert Cavern. For reference, players need to land exactly on the marked location in the map image below to interact with Ronin.
Related: Where is Covert Cavern in Fortnite?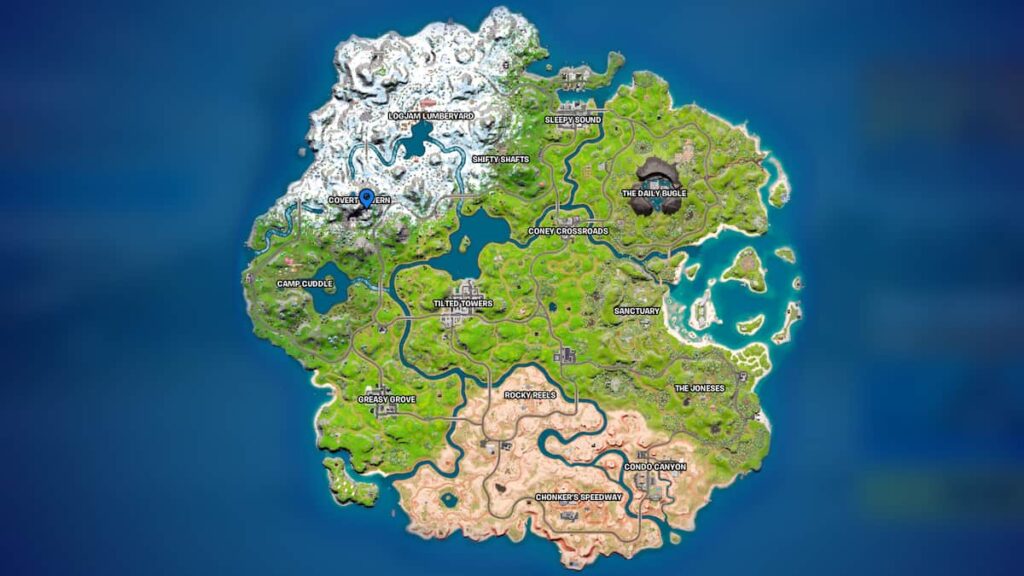 Players can interact with Ronin to get a free healing item. Ronin usually sells the Epic or Legendary variant of the MK-Seven Assault Rifle for 250 gold bars. You can also purchase a Bounty from Ronin for 75 gold bars. The new NPC will have challenge rewards, so players can fight Ronin to get the Rare Auto Shotgun and Revolver. 
Covert Cavern is a new POI and, naturally, it's going to be full of opponents landing here for easy eliminations. Most players will camp the location before interacting with the NPC, so make sure to eliminate all the opponents before interacting with Ronin. 
For more on Fortnite Chapter 3 guides, check out Where is Tilted Towers In Fortnite Chapter 3 Season 1 on Pro Game Guides.