A new year is about to begin for Hearthstone, ending The Year of the Gryphon. On Feb. 19, 2021, a Friday, the Year of the Phoenix ended, and the Year of the Gryphon began.
Therefore, we can assume the Year of the Gryphon will end around the middle of February. Specifically, Feb. 18, 2022, which falls on a Friday in the middle of the month.
Based on the clock seen below, the next year looks like it will be some sort of lizard. Although we want to say Dragon, the Year of the Dragon already happened in 2019. So this new year could be a Hydra or a serpent.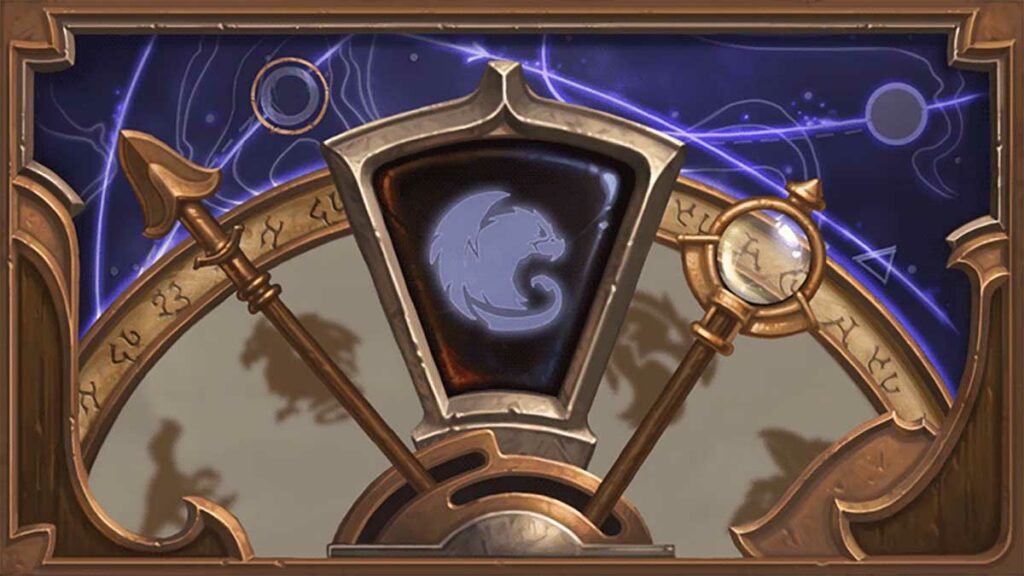 EDIT: Year of the tiger was chosen for the next Lunar year!
Related: What are the Training Grounds for in Hearthstone Mercenaries?
The previous years were:
Kraken – 2016
Mammoth – 2017
Raven – 2018
Dragon – 2019
Phoenix – 2020
The next year couldn't come faster because the community has been asking for more content for Hearthstone Mercenaries specifically for a while. Each year brings new events and expansions, and last year we were introduced to Hearthstone Mercenaries. The next year should see more Heroes and Bounties added to Hearthstone Mercenaries.
We will update this article once Activision-Blizzard announces a new year.
Are you interested in the new changes in Hearthstone? Check out Will Hearthstone be an Xbox exclusive? or All Hearthstone Battleground Buddies and their Heroes here on Pro Game Guides.