While every patch for Final Fantasy XIV is highly anticipated, the 6.1 patch for Endwalker is one that many have waited for years for. That's because of the huge number of additions that have been teased, including Ishgardian housing, the Data Center Travel System and a continuation of the Main Story Quest (MSQ).
But when does Patch 6.1 release for Final Fantasy XIV: Endwalker? Well, as part of a recent interview game producer and director Naoki Yoshida outlined the timeline for the next few months. In February, a special edition Live Letter from the producers will outline the post-Endwalker content roadmap. Then in March we'll receive a detailed breakdown of Patch 6.1's content. As part of the aforementioned Live Letter, it was revealed that Patch 6.1 will release in April 2022.
Related: Final Fantasy XIV Endwalker Patch Schedule
This is in line with previous expansions which have traditionally released their 0.1 patch four to six months after release.
Additionally, it lines up with the new timeline of Patch releases outlined in the February Live Letter. This changed the current patch cycle officially from 3.5 months between releases to four months.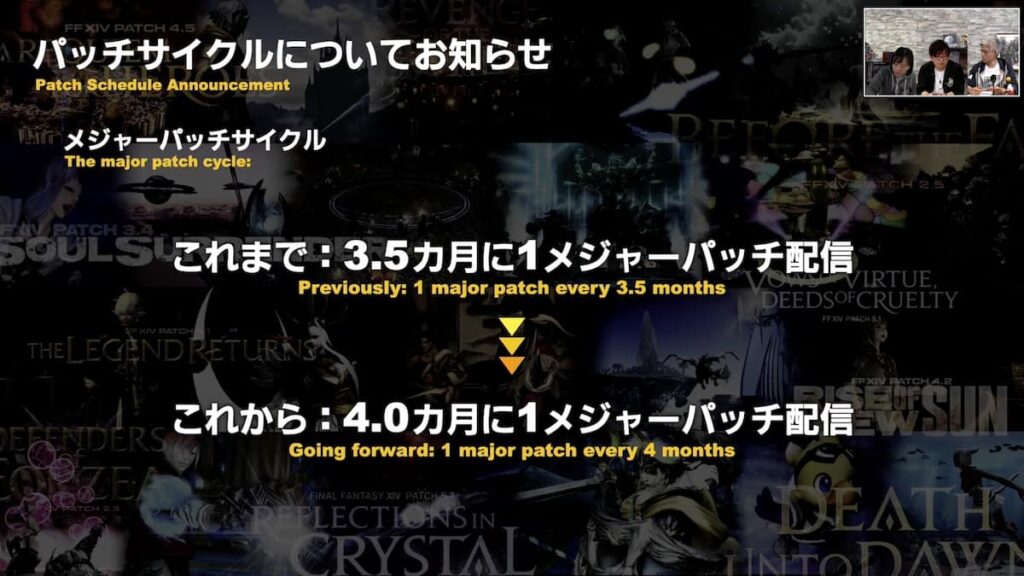 However, while Yoshida outlined that more details about patch 6.1 would be released later, we do know several things about the patch already. For over a year we've known that 6.1 would be the conclusion of the Ishgardian Restoration, and that Ishgardian Housing would be made available.
Beyond this, we know that 6.1 is when inter-regional Data Center Travel will be implemented. In the same interview that outlined the patch timeline, Yoshida explained that more significant class changes would come during the 6.1 patch. And we know that 6.1 will be the start of the new post-Endwalker story for Final Fantasy XIV. So there's plenty to be excited about with the patch!
For more Final Fantasy XIV patch information, check out All New Weapons added in Final Fantasy XIV Patch 6.05 on Pro Game Guides