In the June 13 Capcom Showcase, Lucent Nargacuga, a new free update monster for Monster Hunter Rise, was revealed. A variant for the fan favorite Nargacuga, this monster has revealed along with new Rare species monsters, special species monsters, and a new Locale.
When does Lucent Nargacuga release for MHR: Sunbreak?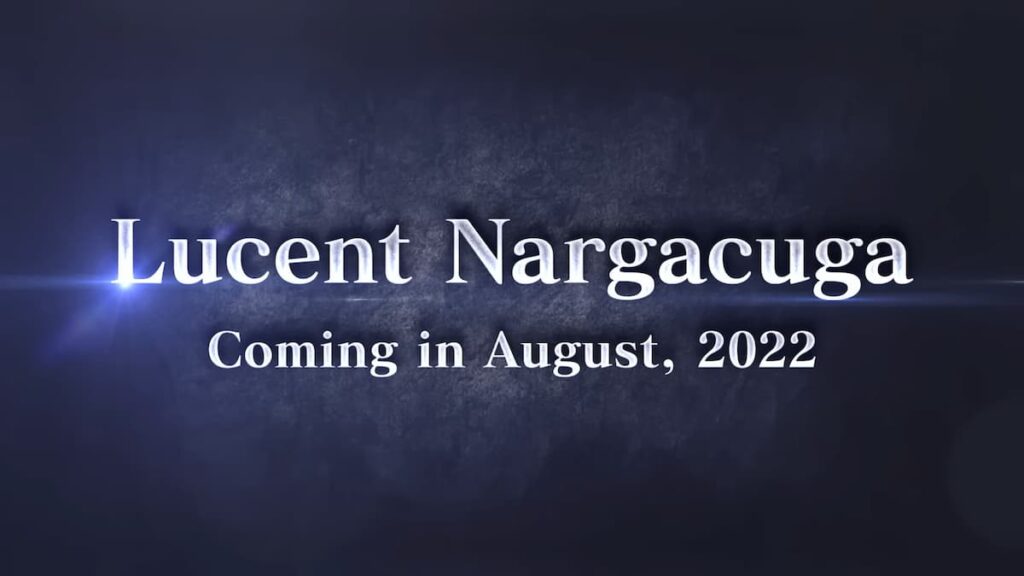 Lucent Nargacuga will be added in a free title update in August 2022. An exact date hasn't been confirmed, though.
What is Lucent Nargacuga?
Lucent Nargacuga is a Nargacuga variant that was first seen in Monster Hunter 3 Ultimate. Categorized as a Moon Swift Wyvern, it differs from the regular Nargacuga in that it has the ability to turn invisible, spike its tail while not enraged, and perform a double tail slam. Overall, this makes it a formidable foe.
What is the Forlorn Arena?
The Forlorn Arena is a locale first used in Monster Hunter Freedom Unite, where it was known as Tower 3. It also appeared in Monster Hunter 3 Ultimate and Monster Hunter Generations. It was traditionally the locale where Lucent Nargacuga, Gold Rathian, and Silver Rathalos were hunted, so it's speculated these will be added in the August update as well.
Lucent Nargacuga armor and weapons
The Lucent Nargacuga materials were used to make Lambent Armor and Eclipse Weapons  in previous games. Lambent Armor has traditionally had Carving Master and Challenger armor skills. Eclipse Weapons are poison weapons with very high sharpness. It's expected that they will be similar in Monster Hunter Rise: Sunbreak.
For more Monster Hunter Rise news and guides, check out Monster Hunter Rise vs. Monster Hunter Stories 2, compared – Multiplayer, Gameplay, Story, & more! on GameTips.PRO.