Guardian Raids allow players to get a challenge and level up their gear in Lost Ark. By completing raids, players receive crystals, Leapstones, and gear. Players can access Guardian Raids relatively easily.
The quest Guide: Guardian Raid Qualifications Certificate unlocks when you reach Vern North and are level 50. It will automatically be added to your Guide missions. Press J to open your journal, go to the Guides tab, find Guide: Guardian Raid Qualifications Certificate, and press Accept to start the quest.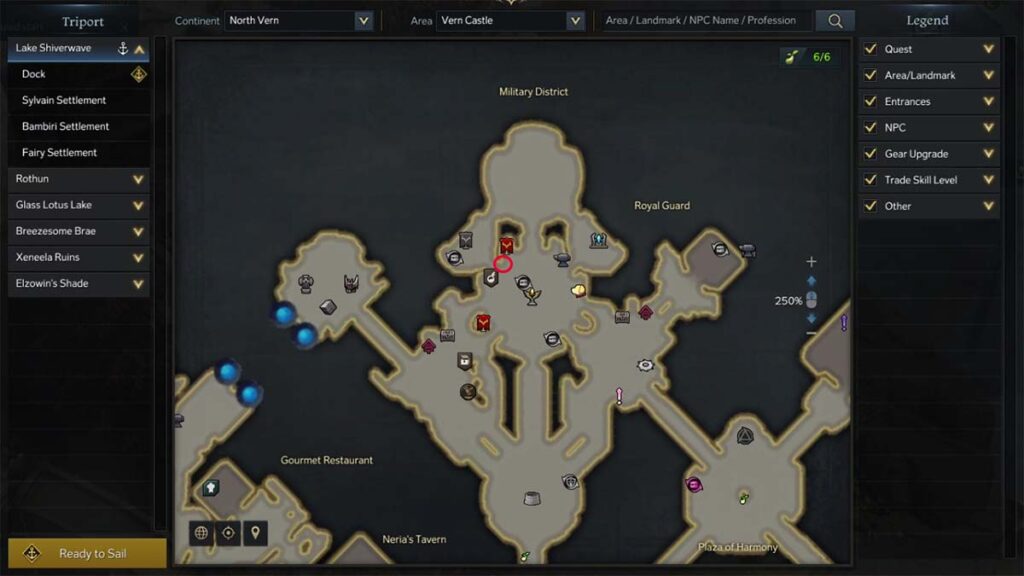 It's incredibly easy to complete the quest. In this quest, you will only need to speak to an NPC named Seifeltz in Vern Castle, marked on the map above. Just press F5 from there to sign the document, then speak to Seifeltz again to turn the document in.
This will grant you access to Guardian Raids, which involve defeating a boss and can be done with other players. We prefer Chaos Dungeons over Guardian Raids because the rewards are typically better.
For more Lost Ark guides, check out Where to find "A Song of the Phantom" Hidden Story in Lost Ark or How to get the Illustrated Book of Ancient Elementals in Lost Ark right here on GameTips.PRO.