It's natural to want to play a game in the language you're most comfortable with, so we understand if you have questions about whether or not languages beyond English are supported in Love, Money, Rock 'n' Roll. Currently, English and Russian are the only options on the list. Further developments from Soviet games seem vague at best…
What languages are supported in Love, Money, Rock 'n' Roll?
Love, Money, Rock 'n' Roll is made by Soviet Games, a Russian game development studio. Due to this, it makes sense that the primary language that LMR would be created in would be Russian. Currently, the only two languages that are supported are English and Russian. You can change the language settings in Settings on the Main Menu, under the Game section.
Will more languages be added to Love, Money, Rock 'n' Roll?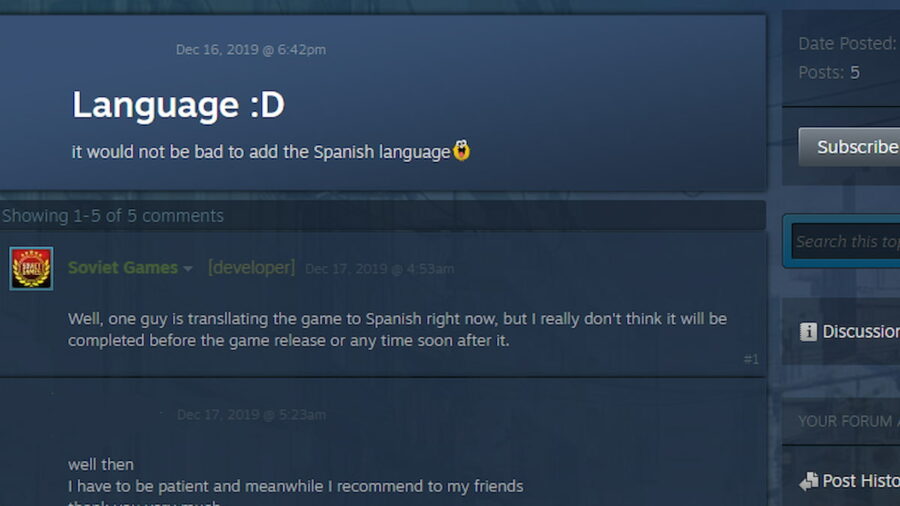 The game's demo had Simplified Chinese as an option, but it does not seem currently available for the full version of LMR. We could not find a statement from Soviet Games on why this might be the case. We aren't sure if this means they will adapt it later or not, but the fact that it was in the demo lends to some chance this could be the case.
In 2019, the developers stated on LMR's Steam Community Hub that they have someone translating the game to Spanish, but they don't see it being completed by game release. They have been vague about when this would be finished.
There is a thread on the game's Steam Community Hub for improving English translations. On this, they state they are a smaller studio that has trouble finding reliable translations for other languages. Soviet Games does seem to have the desire to have the game supported in other languages, but there is no telling when or if this will happen.
Want to read more about Love, Money, Rock 'n' Roll? If so, check out What do highlighted words mean in Love, Money, Rock 'n' Roll? on GameTips.PRO.