The Sims 4 is a really large game, and large games necessitate frequent patches and updates. From hilarious glitches to User Interface improvements, this game needs constant maintenance. Here's the breakdown of the latest patch.
Sims 4 Patch Notes Summary for Apr. 26, 2022
This latest update for The Sims 4 is smaller than most and focuses on changes to the Main Menu. We've condensed and broken down all that has been changed in the game.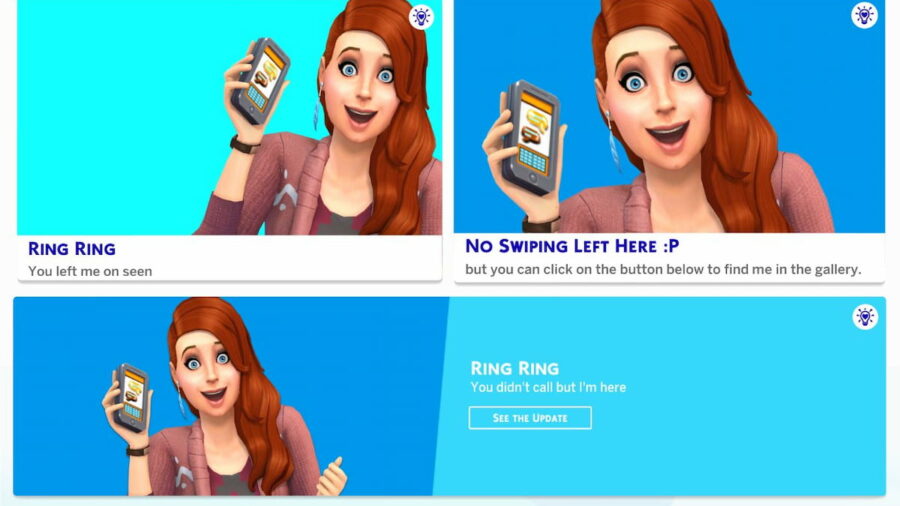 Improved surveys
You no longer need to go back into your browser to take a survey that you see on the game's Main Menu. Any surveys, such as voting on a new pack, will be alerted in-game at the main menu and can now be taken within the game itself and not in an external browser.
New filters for packs
When it comes to filtering out or selecting certain packs, this feature has been through quite a few appearance changes over time. In this update, it's nothing major that will change the way you view and filter packs. The game has simply added a couple more filtering options, like Sale.
Main Menu panel improvements
Some minor aesthetic changes have been made to the Main Menu, all in favor of a more simple and enjoyable UI. There is also a new feature that allows players to hover over titles on the home screen, which will give you an expanded view that provides more info.
Fixes to Bugs
There were not too many updates to fix bugs within The Sims 4, but there were still some notable ones. Bugs were patched for the base game, Decor to the Max, Outdoor Retreat, and Discover University. These bugs were addressed:
Scenarios will no longer be removed when moving households.
Nail polish clipping fixed for CAS.
(Console games) Moving walls and floors glitch fixed.
Canceling the Save Lot feature will no longer cause instability to the game.
Fill In Empty Lots feature was removed from the game, as it is redundant with Neighborhood Stories.
Pranked toilets can now be repaired.
The Event Planning menu has been stabilized.
Resolution for Origin in-game overlay has been stabilized.
Video playing has been fixed and will no longer show a gray screen.
Re-enrolling in university after suspension fixed.
De-stressing Decoction will now only be made on the grill.
Circle of Infinity lighting was adjusted to match other lights in-game.
Want to read more about The Sims 4? If so, check out 5 Best Sims 4 aspiration mods in 2022 on GameTips.PRO.