In Elden Ring, players might stumble across a few Evergaols as they travel through the Lands Between. Evergaols serve as mystical prisons for some of the most dangerous enemies in the game. Inside of the Ringleader's Evergaol, players can encounter Alecto, Black Knife Ringleader. This is a very difficult boss that can even pose trouble for high-level players.
Alecto, Black Knife Ringleader will move at high speeds with unpredictable attacks. The best way to defeat this boss is to get in hits when possible without getting greedy. Defense should be a top priority with Alecto.
Where can you find the Ringleader's Evergaol?
Ringleader's Evergaol can be located in Liurnia on the Moonlight Altar plateau. This is found in the southwest of Liurnia and is only reachable through Ranni's questline.
What do you get for defeating Alecto, Black Knife Ringleader?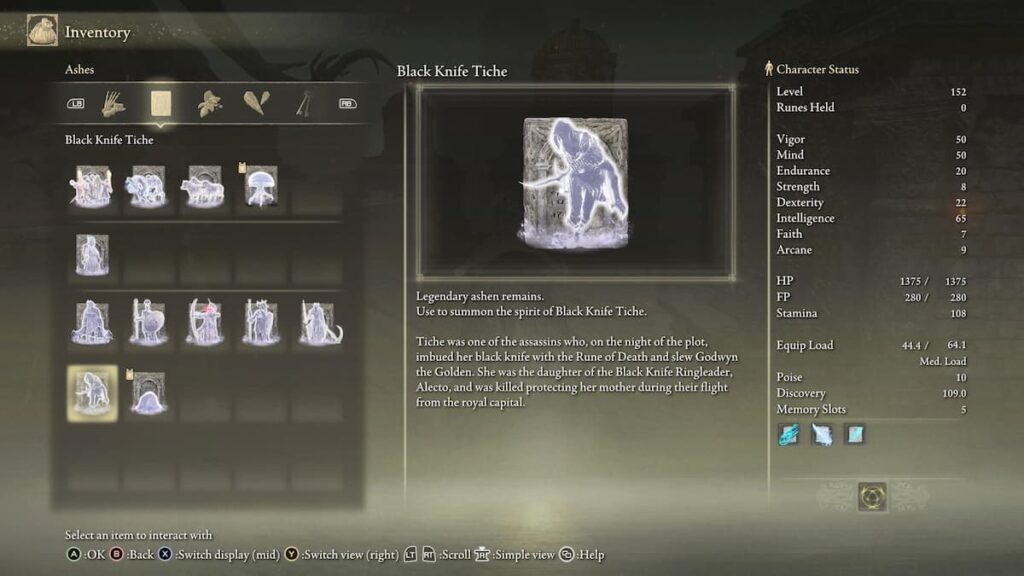 When players defeat Alecto, Black Knife Ringleader they will receive the Black Knife Tiche Spirit Ash. This is an extremely helpful summon in Elden Ring and is one of the Legendary Spirit Ashes that players will need to obtain in order to get the Legendary Spirit Ashes achievement/trophy.
Interested in Evergaols in Elden Ring and want to read more? Check out What is inside the Stormhill Evergaol in Elden Ring? on GameTips.PRO!