Players have a seemingly endless supply of caves and dungeons to explore in Elden Ring and, despite being high in number, each area feels rewarding and fun to explore. Like most caves, the Cave of the Forlorn is worth exploring. Inside this cave, players will find the Misbegotten Crusader boss. This enemy will drop a Legendary Armament when defeated.
Where is the Cave of the Forlorn?
The Cave of the Forlorn is located in the Mountaintops of the Giants region of the map. The cave is near the Minor Erdtree in the Consecrated Snowfield. The Mountaintops of the Giants region is end-game territory and the Consecrated Snowfield is even more difficult to reach. Players will need Haligtree Secret Medallions (both Right and Left) to take the Grand Lift of Rold to this area.
What do you get for defeating the Misbegotten Crusader?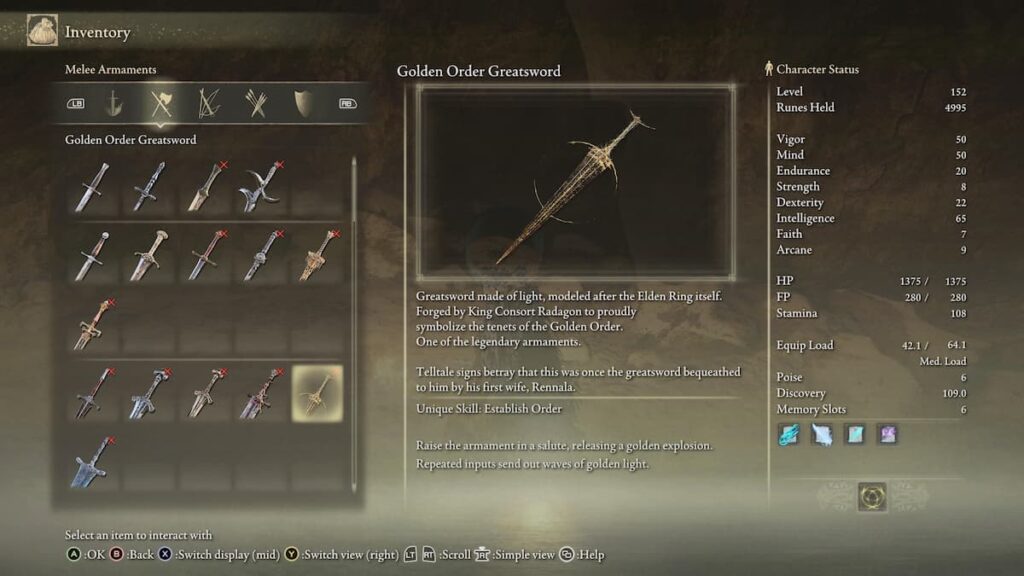 When players defeat the Misbegotten Crusader, they should receive the Golden Order Greatsword. This is a Legendary Armament and is needed to obtain the Legendary Armament achievement/trophy. The Greatsword is a nice weapon in itself but by the time players reach this area, they will likely have already out-leveled the weapon.
Interested in other important locations in Elden Ring and want to read more? Check out What is inside the Ringleader's Evergaol in Elden Ring? on GameTips.PRO!