Apex Legends Season 14 is arriving soon with a number of changes that would affect the meta, and one of the unique features includes the new Deep Pockets Gold Backpack. The Gold Backpack currently has the Guardian Angel ability which allows players to revive teammates with bonus shields and health. However, this will be replaced by the Deep Pockets perk in Apex Legends Hunted. Here's everything players need to know about the Gold Backpack changes coming next Season.
How to use the Deep Pockets Gold Backpack in Apex Legends?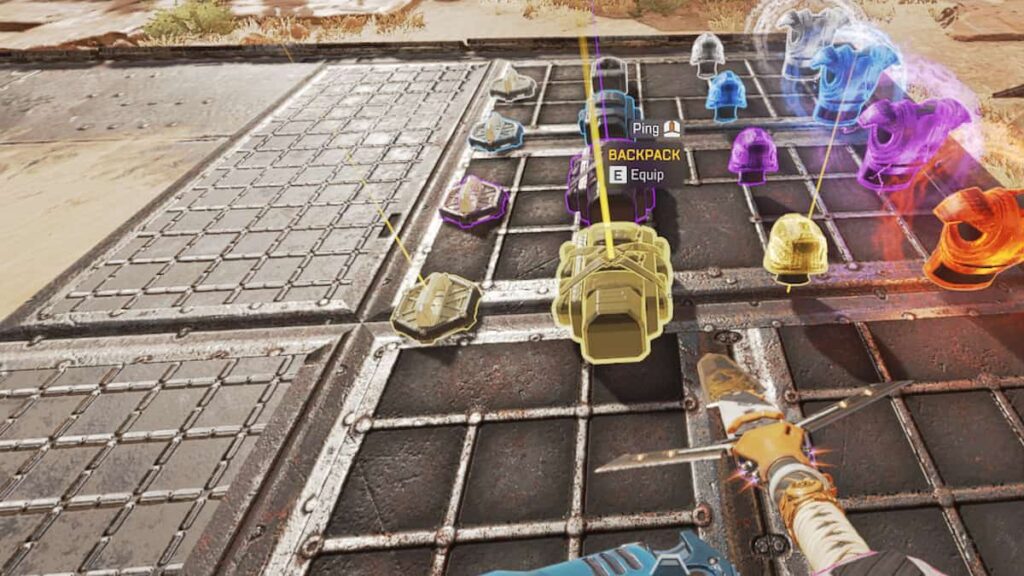 The Deep Pockets perk allows players to carry extra healing items. For instance, players can carry up to three Medkits and Shield Batteries instead of two. This will also allow players to stack two Phoenix Kits. The Guardian Angel perk has been removed from the Gold Backpack and shifted to the Gold Knockdown Shield. Self-res was also removed from the game after repeated requests from the community. While the Gold Backpack won't be the same, it will be interesting to see how teams change their tactics accordingly in Season 14. As always, players will have to loot around to map to find a Gold Backpack. You will find them as ground loot, in normal and Extended Supply Bins, and in Supply drops.
Along with this, players will also get to see the new Legend Vantage. The official gameplay trailer for Vantage features all of her abilities, and fans cannot wait to snipe opponents from long range with this Legend. Players will also see the Reforged Kings Canyon map with all the new POIs and changes. Although there is no news on Legend nerfs and buffs, the devs revealed a new account level cap arriving in Apex Legends Season 14. With all these changes, fans can expect to see a new
For more Apex legends guides, check out What is max level cap in Apex Legends? on GameTips.PRO.