Two Point Campus is a college simulation game where you test your creativity and organization as you design and run your own campuses, but with a twist. There are plenty of campuses to explore, each with its own challenges and various features––such as an evil curse set on the wizarding school, a party school that only pays for thrills, and a music school with no funding. It's up to you to set things straight and lead the students to success through an array of unique courses. Check out the list of all of them below and how to manage them for your thriving campus!
All courses in Two Point Campus
These are all the courses progressively available to your campuses through each location.
Robotics
Virtual Normality
Spy School
Wizardry
Dark Arts
Knight School
Gastronomy
Scientography
Funny Business
General Knowledge
Internet History
Academic Exercise
Money Wangling
Countercultural Studies
Musicality
Archaeology
Spy School
School of Thought
What are courses in Two Point Campus?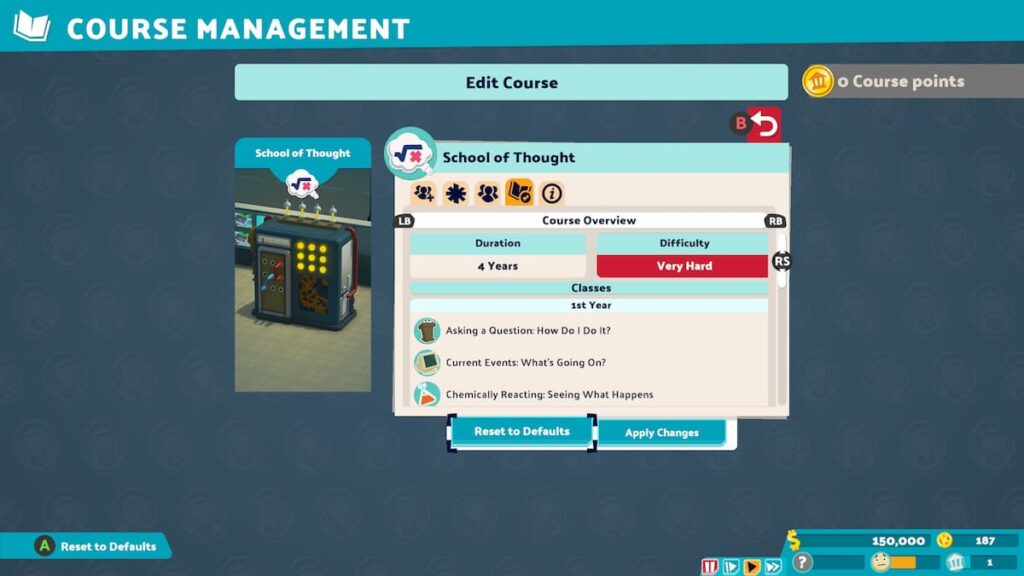 Courses are what your students are majoring in for the academic year or longer, depending on the topic. They can be a range of varying topics from sciences to knighthood, and it is what they will be taught on campus through a series of classes, all containing essential knowledge based on that topic. However, you first need to have the courses unlocked in order for your students to embark on them.
How to unlock courses in Two Point Campus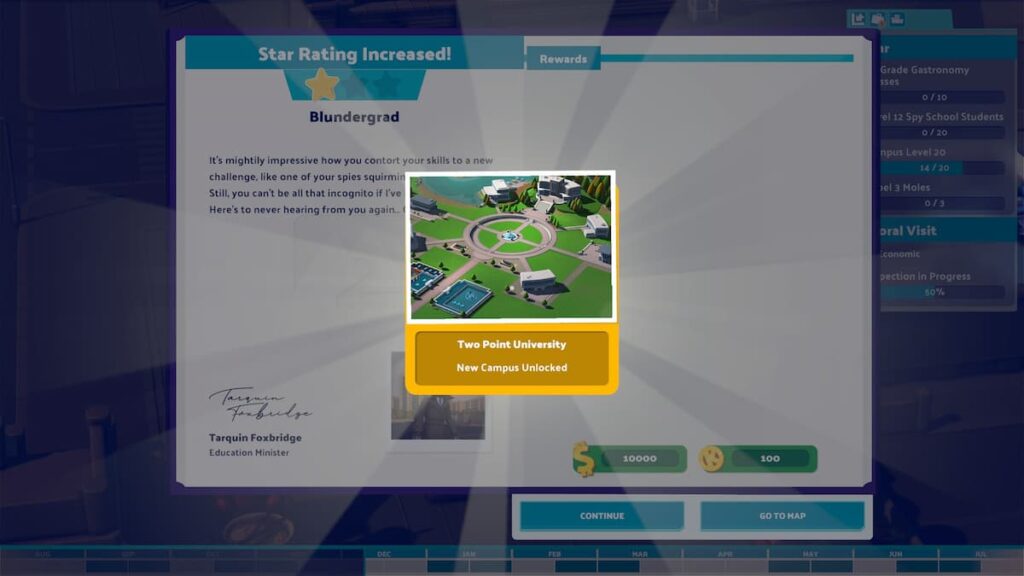 Unfortunately, on the first play-through, you are required to navigate through each campus progressively to unlock new features and courses. Each location has a different and unique challenge, and you will gain the courses as you complete and unlock each one. You can read through the descriptions of each place on the map to get an idea of what courses will be available there. Later, you can assign any courses to a location once you have them unlocked.
How to assign courses to students in Two Point Campus
To assign students a course for your campus, you will need to head to the Course Management menu, usually shown while entering a new location or at the start of a new academic year. Select Add New Course to choose a course you want students to begin. You will use Course points, which you earn during your play by leveling up campuses, to add and upgrade courses to your campus. Some campuses require you to teach specific courses and won't give you the option to add many different ones, while others will have it totally free to your choice.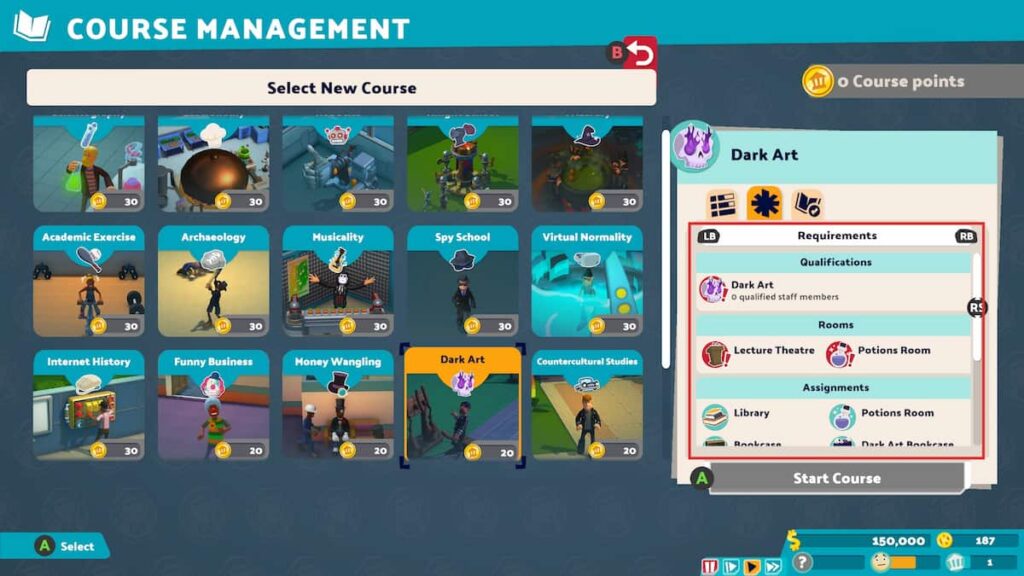 As you select a course, notice on the right menu that they have requirements and qualifications. Each course will require specific classrooms and materials to be provided in order for students to complete the course successfully. Qualifications are a must––such as teachers in the correct field––and the course will not be able to begin without them. Some classes also take place over the span of several years and will cost you more funding than others. Your students might have a more challenging time completing longer courses with multiple classes required, so plan accordingly by ensuring they have all the equipment they need and plenty of tutoring and counseling available.
With the large array of courses available to you, there are so many opportunities and possibilities to explore. Have fun decorating your campus with the themed items and required materials for each class, and set up your students to succeed by hiring experienced teachers!
Looking for more GameTips.PRO Two Point Campus content? Check out our guides on How to research in Two Point Campus or All Rooms in Two Point Campus and how to unlock them!