Lost Ark is a thrilling action-adventure MMO with a lot to do. Players can play together or alone to complete quests, find collectibles, battle monsters, and more. Using the Adventurer's Tome is an excellent way to see what players can do in each area. One thing that may catch their attention is the World Bosses.
World Bosses in Lost Ark are powerful monsters that spawn in one specific area on a timer. Early continents, such as Rethramis, Yudia, and West Luterra, only have a single World Boss, and players must defeat this boss if they want to get 100 percent in that continent's Adventurer's Tome. Later continents may have more than one World Boss.
Related: Where to find and kill the Boss Salt Giant in Lost Ark?
How to defeat World Bosses in Lost Ark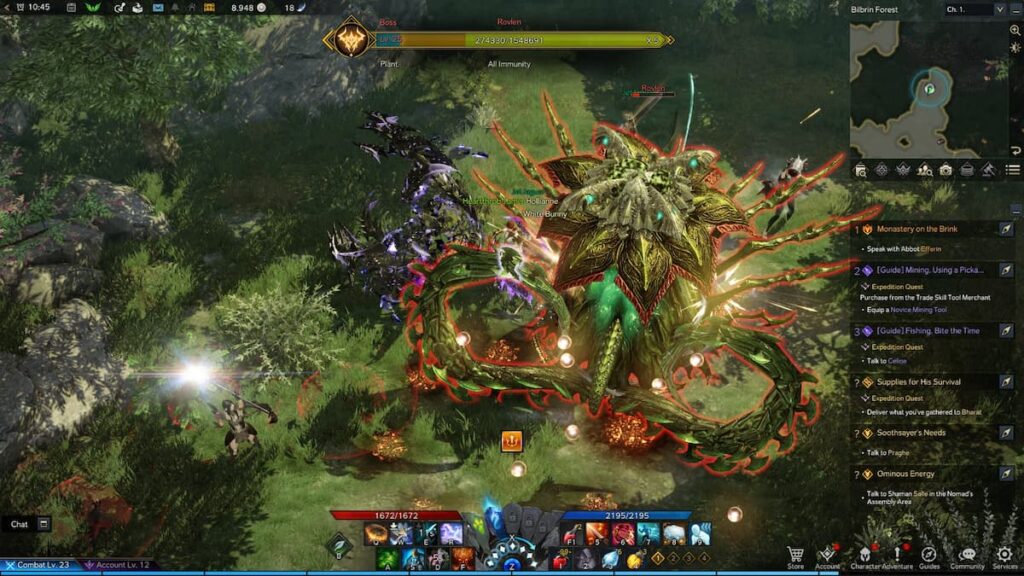 World Bosses will need to be fought as a group as they are all but impossible to fight solo. This is due to their high damage output, annoying abilities, and high health, typically over 10 million. World Bosses can be fought with friends or strangers.
One good way to battle World Bosses is to use the global chat to communicate with players on the server. Keep an eye on it to see if a player reports the boss spawning, or you can report the boss spawning, yourself. Make sure that any collaborating players are in the same channel so you can work together to defeat the World Boss.
The first time you kill a World Boss, it will drop a Boss Chest filled with valuable loot, including that boss' card. After that, defeating the World Boss multiple times will still drop loot, but not the Boss Chest.
For more information on Lost Ark, check out Where to find and kill the Boss Rovlen in Lost Ark? and Where to find and kill the Boss Rudric in Lost Ark? on Pro Game Guides.