In Final Fantasy XIV Seafarer's Cowries are a new currency added to the game with the addition of the Island Sanctuary. Obtained on the Island Sanctuary, and usable only on the island, what exactly are Seafarer's Cowries and how do you get them in Final Fantasy XIV?
What are Seafarer's Cowries in FFXIV?
Seafarer's Cowries are an exclusive currency for the Island Sanctuary. They have two uses, both to pay for improvements and upgrades to your Island Sanctuary and to buy exclusive gear and items from the Horrendous Hoarder, such as mounts and minions. It's important not to spend all your Cowries on minions and mounts though, as it will leave you without a way to improve your Island Sanctuary Hideaway.
How to earn Seafarer's Cowries in FFXIV
You can earn Seafarer's Cowries in a number of ways.
Complete the island visions: These are like the quests of the Island Sanctuary and award several hundred Seafarer's Cowries to complete.
Do the two Weekly Challenge Log entries: Two new challenges were added to the Challenge Log specifically for the Island Sancutary. These are Living off the Land, which requires you to collect 100 materials, and gives 1,000 Seafarer's Cowries, and Making a Living off the Land, which requires you to ship 20 isleworks handicrafts, for a further 1,000 Cowries
Build items in your Workshop: Building and shipping items from the Workshop once it's constructed is the other way to generate Seafarer's Cowries. Once the workshop creates an islework handicraft, you can ship these items for Seafarer's Cowries.
Overall, it is a grind to earn and generate Seafarer's Cowries but the rewards are very worth it. Make sure you're keeping your Workshop Agenda filled by speaking to the Tactful Taskmaster and keeping the calendar filled.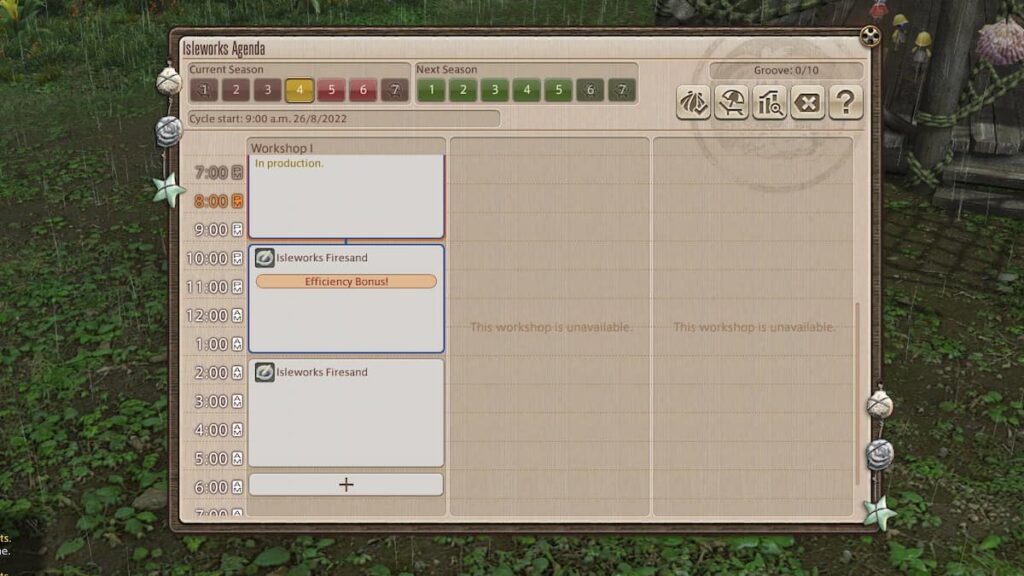 For more Island Sanctuary and Final Fantasy XIV guide, check out How to get the Isle Onion Prince Mount in Final Fantasy XIV on GameTips.PRO.