Tower of Fantasy has many everyday tasks players can do to get various rewards, both on a daily and weekly basis. Players earn points toward their weekly rewards by completing various missions that require Vitality. Advancing their weekly rewards will also give them Merit Points towards the Battle Pass. This is everything players can do for their daily and weekly checklists to get the most out of Tower of Fantasy.
Tower of Fantasy Dailies and Weeklies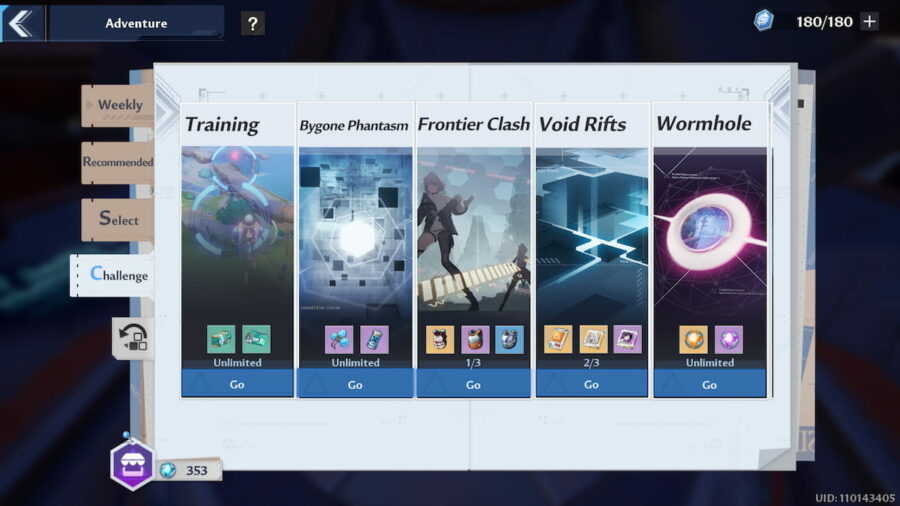 Players can earn rewards from the Battle Pass by completing their Weekly tasks in their Adventure menu. Many of these tasks will cost Vitality and require that players join and complete Challenges or special modes like Joint Operations. When going through the checklist of things to do, players should also make sure they do their Daily tasks as well. These include Bounties, Mia's Kitchen, Training, and if players are in a Crew, their daily donations. The Shop will also always have a Daily Supply Box and players can get their daily login bonus whenever the day resets at 2am PT.
Related: When do weekly challenges reset in Tower of Fantasy?
The checklist for players includes:
Dailies

Bounties – Find bounties on the map and complete them for Black Nucleus.
Mia's Kitchen – Used to obtain materials, experience, and temporary buffs.
Vitality – Used to join various different modes or challenges. Caps at 180.
Training – Can be done twice a day to obtain points that can be redeemed in the Commissary Shop.

Weeklies

Weekly Missions – Complete missions to gain both Merit Points and gain Weekly rewards as well.
Void Rifts – Can be completed three times each week to obtain rewards.
Frontier Clash – Can be completed three times each week to obtain rewards.
Where to locate Bounties in Tower of Fantasy
Bounties can be found by going to the map and looking for the purple diamonds. They can appear all over the map and will require players to defeat either single or groups of enemies. This rewards Black Nucleus as well as experience and other materials. Players may also have to give items in order to complete a Bounty as well, and can be done in the Adventure menu. There will always be four Bounties to do each day and will be reset at 2am PT.
For more Tower of Fantasy guides, check out What to do at all Exploration Points in Tower of Fantasy on GameTips.PRO.