Les Tournesols refers to one of Vincent van Gogh's iconic paintings of sunflowers—a key motif in this X-Note. Work together with the NXX Investigation Team—primarily Marius von Hagen—as you resurface an old case of Van Kerrel's death.
4-6—Analysis
Inquiry: After meeting up with Lawrence, you and Marius all believe Johnny to be highly suspicious, because…
Connections:
The Re-Appearing Cyanide
Ones who knew about the Visit
4-8—Inspection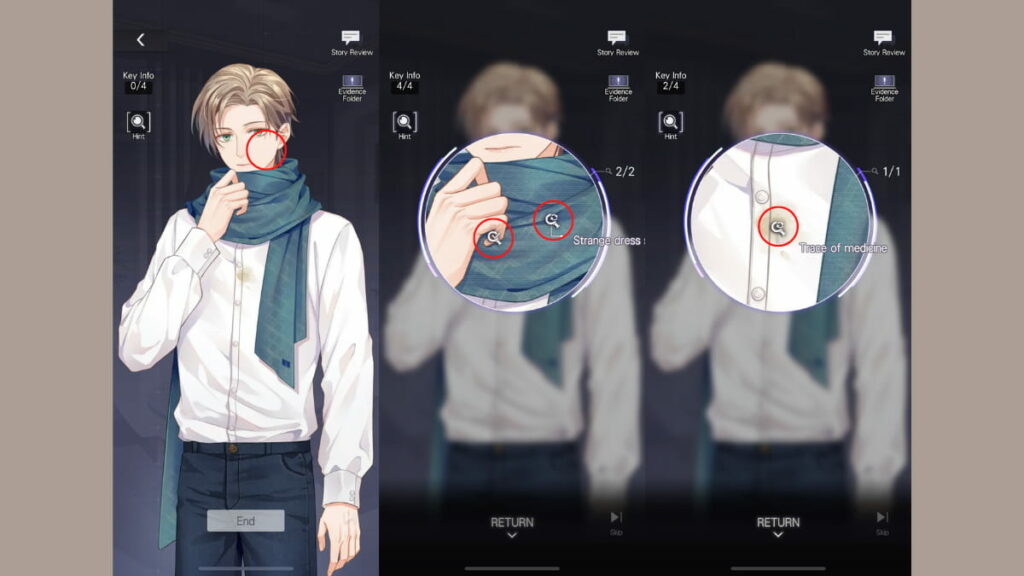 In this stage, you need to inspect Johnny Bailey. Select the following:
Face
Pinky
Scarf: select Strange dress style
Stain around shirt button: select Trace of medicine
4-9—Investigation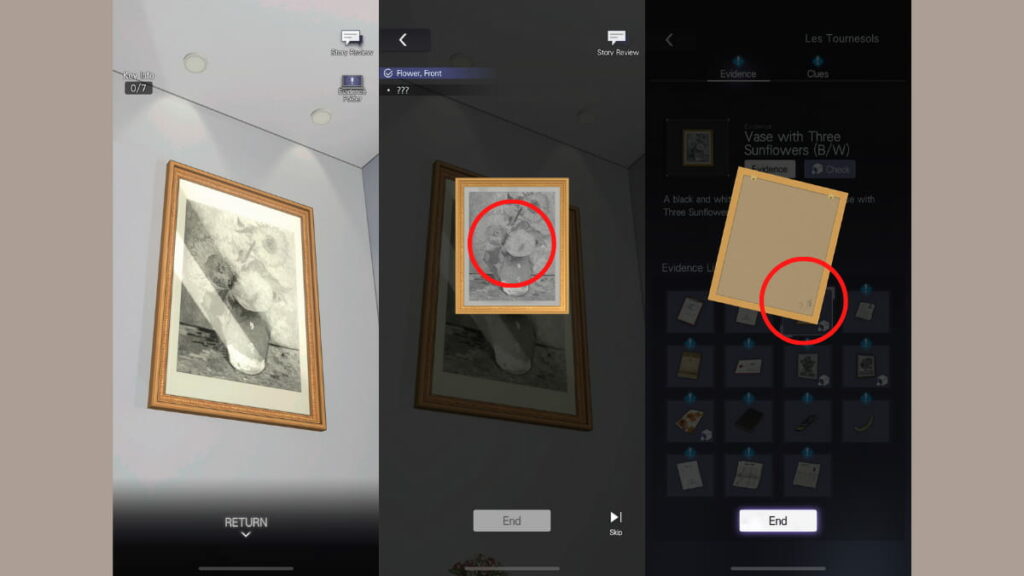 You need to look around Van Keller's apartment. Use the Hint button on the left if you can't find any more clues, and use the left and right arrows to navigate across the room.
Upon clicking on the large painting of sunflowers in the living room, you need to inspect the front and back. Swipe to the left or right to see both sides of the painting.
You'll find a total of three items in the room:
Bob's Family Details
Johnny's Personal Files
Vase with Three Sunflowers (B/W) (3D)
4-11—Analysis
Inquiry #1: Johnny may be Bob's son. The most obvious coincidence is…
Connections Part 1:
Bobby's Personal Info
Johnny – Birthday
Connections Part 2:
Inquiry #2: Johnny's original murder plan might have been…
Connections Part 1:
Connections Part 2:
Murder Plan I
Tool Shack on the First Floor
After the two Investigations, you'll be asked how you could prove Johnny's alibi. Select They are twins.
4-12—Investigation and Analysis
Use the Hint button to help you find more pieces of evidence in the room. You need to inspect three paintings in this round—check their front and back to obtain two clues each. You'll end up collecting the following:
Black Market Ledger
Vase with Five Sunflowers (Incomplete) (3D)
Vase with Twelve Sunflowers (B/W) (3D)
Vase with Fifteen Sunflowers (B/W) (3D)
After Investigating the paintings, an Analysis round will prompt.
Inquiry: The hints to the password are hidden in the sunflowers, because…
Connections:
Number of Flowers
Completion Date
4-15—Analysis
Inquiry: The weird thing about Johnny is…
Connections:
Johnny – Callus
Johnny – Going Back Home
4-17—Trial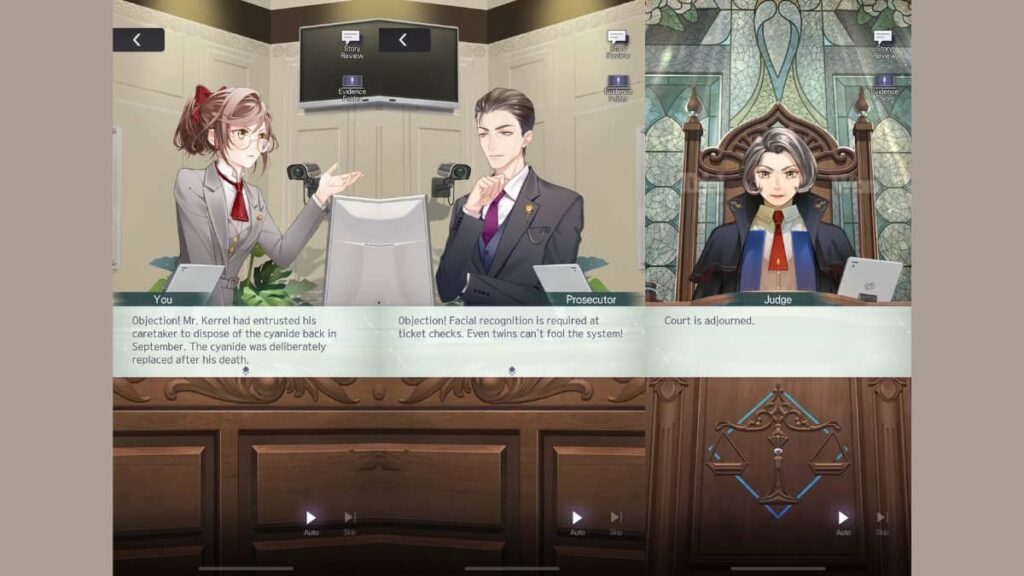 Mr. Bailey was in Stellis on the night of the crime, and the evidence is…

Evidence: HSR Travel History
Mr. Bailey and Mr. Gomez are identical twins, and the evidence is…

Evidence: Paternity Test Report
Mr. Bailey injured himself from strangling Mr. Kerrel, and the evidence is…

Evidence: Hotel Medical Spray Record
After returning to Stellis, Mr. Bailey made his way to Mr. Kerrel's study, and the evidence is…
How do you prove that Van willingly let Johnny kill him due to his own guilt?

Evidence: Van Kerrel's Incident Report
Check out our guide on Tears of Themis Episode 3: The Weight of a Soul Investigation and Trial walkthrough if you haven't already cleared the previous X-Note.