Tears of Themis is a game with no ending and with a lot of content on the way, which means that you can enjoy romantic moments with your favorite male leads for years to come.
But don't put off all content for later. Logging in every day has its merits—particularly because there's not just one, but two Daily Check-Ins that grant you rewards for free.
In-Game Daily Check-In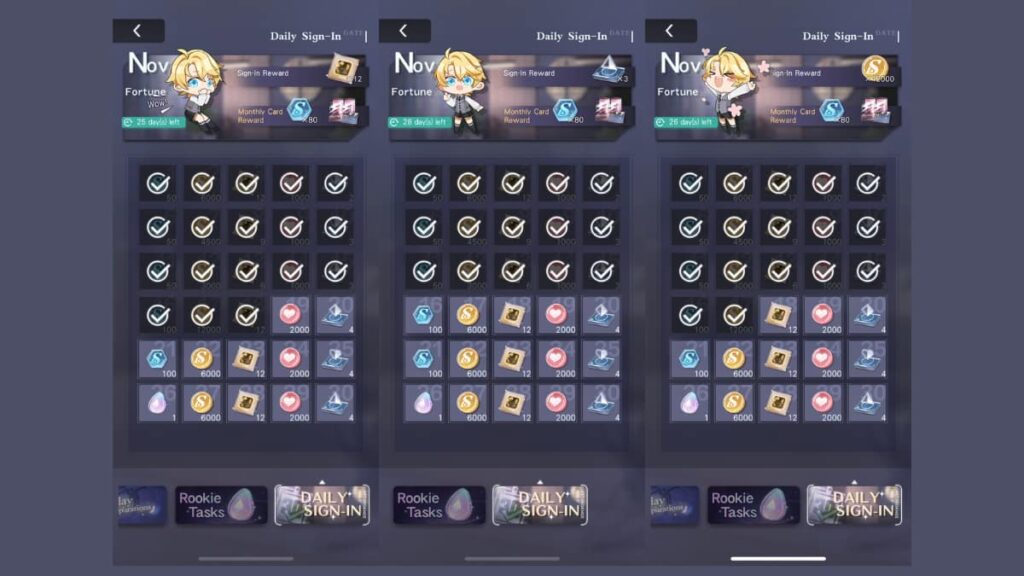 Every day at server reset, you can get rewards from the in-game Daily Check-In, which automatically grants you rewards as soon as you log in. The reward progression is based on your number of log-ins and not the day of the month. For example, you'll get the Day 10 reward after logging in for 10 days, even if it's already the 26th.
The Daily Check-In also has a special quirk: DAVIS appears on the upper left of the screen. Depending on his mood, you get an increase in rewards for that day!
Hands covering mouth DAVIS: normal rewards
Standing DAVIS: +50 percent rewards
Jumping for joy DAVIS: double rewards
In 2021, there was a guaranteed double reward on Day 26, which grants one Tears of Themis. From February 2022 onward, the reward has been changed to two Tears of Themis, but with no guaranteed double reward.
Related: How do Limited Tears work in Tears of Themis
HoYoLAB Daily Check-In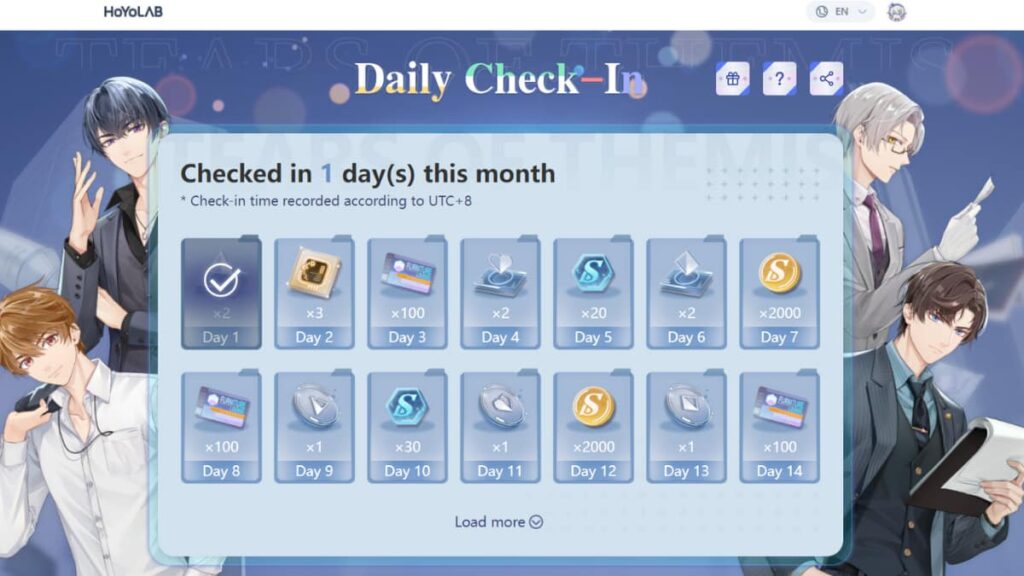 HoYoLAB is a website and app that brings together HoYoverse game communities. Check-In every day to get S-Chips, Home Deco Vouchers, upgrade materials, and more. You can also get a bonus of 30, 30, and 50 S-Chips for your first three Check-Ins!
Head to the Tears of Themis Daily Check-In page on the HoYoLAB website or access it through the app (from the App Store and Google Play Store) to Check-In. Log in with your HoYoverse account to claim rewards. It only takes one click—and the rewards are distributed to your in-game mail.
Check out our guide on Tears of Themis Episode 2: The Unbearable Love Investigation and Trial walkthrough to progress in the main story.