How quickly can you paint the map red while being hunted down? In Splatter Blocks, you will need to paint the map red as fast as possible while a team of other players hunt you and your teammates down and try to kill you. The first team to fill the map up with their color paint is the winner. Get those paint overalls on. It's about to get messy!
The codes for Splatter Blocks will give you the in-game currency of Coins. Coins are used for buying equipment like better guns to help you spray paint from a further distance. Use these codes to get a better gun at the start of the game.
The most colorful Roblox experiences are available with codes to help you start your new adventure. Try the codes for these games to give you a boost in Paintball Wars Codes, Roblox Paint Simulator Codes, Base Battles Codes, Flag Wars Codes, and Starving Artists Codes. 
All Splatter Blocks Codes List
Splatter Blocks Codes (Working)
Here's a look at all the working Splatter Blocks codes.
1000COINS—Claim code for 1k Coins (New)
750LIKES—Redeem for 80 Gems (New)
Splatter Blocks Codes (Expired)
These Splatter Blocks codes no longer work.
There are currently no expired Splatter Blocks codes.
Splatter Blocks Frequently asked questions
Here's everything you need to know regarding Splatter Blocks codes.
How to Redeem Splatter Blocks Codes
Redeeming codes in Splatter Blocks is easy. Follow our guide below.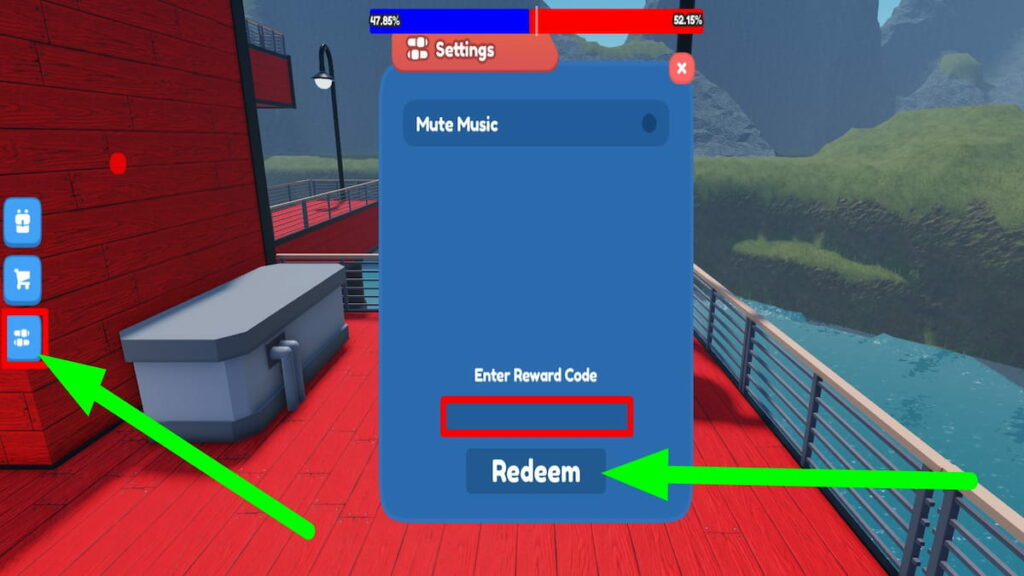 Launch Splatter Blocks on Roblox.
Click on the Settings icon on the left-hand side of the screen.
Enter codes into the Enter Reward Code text box.
Click the Redeem button to claim your rewards.
How to get more Splatter Blocks codes
To get the latest Splatter Blocks codes, follow the developer Fat Whale Games+ on Twitter @FatWhaleGames and join their Fat Whale Games Discord Server. Here at GameTips.PRO, we have all the latest codes from the developer, so make sure to bookmark this page and claim all the codes in our working codes list!
Why aren't my Splatter Blocks codes working?
The codes for Splatter Blocks might not be working because of several reasons. These codes may be expired, codes for most Roblox experiences have time-sensitive codes that the developer determines. Claim the codes as soon as possible from our working list to avoid missing any freebies. These codes may be misspelled in the text box; copy and paste the codes from our list to ensure no mistakes are made before clicking on the Redeem button.
How to equip new gear in Splatter Blocks?
To equip new gear in Splatter Blocks is easy. Click on the backpack icon on the left-hand side of the screen. To equip the gear you would like, click on the item you want to equip, and an option will come up to choose whether you want to equip the item or not. Once you have clicked on the item you want to equip, a yellow tick will notify you that your item is now equipped with your avatar.
What is a Splatter Blocks game?
A Splatter Blocks game is a shooting game where you have to team up with other players to paint as much of the map as possible before the timer runs out. You will be put on the red or the blue team and must have more than 50 percent of the map covered with your paint. You can kill other players only if they stand on top of your color. Get to the top of the leaderboard by winning the most matches.
If you're looking for codes for other games, we have a ton of them in our Roblox Game Codes post! You can also get a bunch of free stuff via our Roblox Promo Codes page.