Yu-Gi-Oh! Master Duel is a digital take on the popular CCG and features over 10,000 cards. Players can purchase card packs or craft individual cards to get these cards. Naturally, collecting the right cards is vital to building a strong deck. But players may not know that there are secret packs in Yu-Gi-Oh! Master Duel.
At the start, players can choose from three card packs in the shop, which include Stalward Force, Revival of Legends, and Master Pack. To unlock secret packs, players have two options. They can either get lucky and receive a key from a Super Rare or Ultra Rare card or craft a card to unlock the secret pack it is from.
Related: How to get the Egyptian God Cards in Yu-Gi-Oh! Master Duel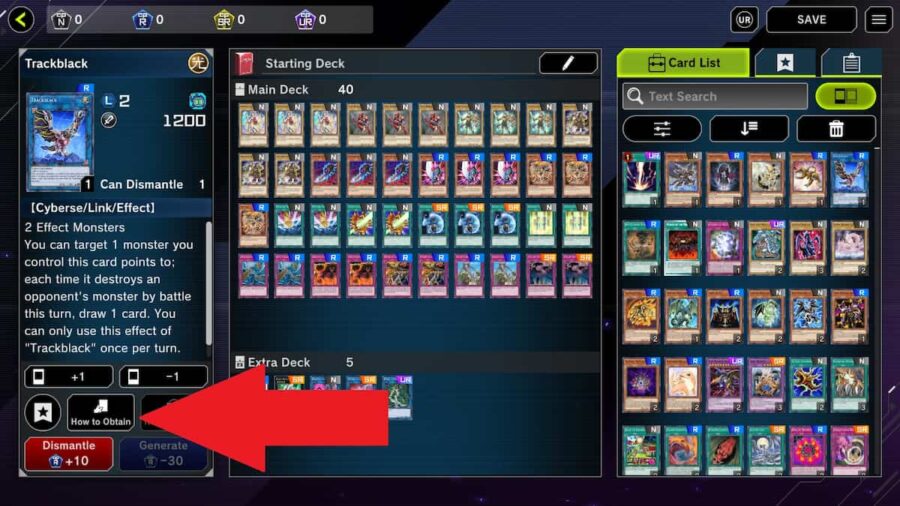 Opening a Master Pack will give an SR or UR card a chance to drop a key. But players can guarantee this by crafting a card. When looking at a card in the deck menu, click the How to Obtain button. This will reveal the secret pack the card is from. Then, simply craft that card, and you will be able to purchase that secret pack.
Secret packs are worthwhile because they have increased odds of giving the player better cards. However, secret packs are only available for 24 hours after they have been unlocked. This means players should buy as many packs as they want before the time limit is up. Then, if they want more, they simply have to craft the card again or get a key.
For more information on Yu-Gi-Oh!, check out Yu-Gi-Oh! Master Duel has become one of the most played games on Steam, peaking at 240,000 players and How to link Yu-Gi-Oh! Master Duel account with Konami ID on Pro Game Guides.