Anime Story is a fascinating Anime game on Roblox, full of adventure, epic battles, and magic. Explore the open world and interact with recognizable Anime characters to complete quests. As you take down enemies, you will build your character with increased stats and new powerful Abilities and gear. Once you gain enough power, you can take on other players in PVP and attempt to make it to the top of the leaderboards. Here are some Tips and Tricks to get you started.
How to Rebirth in Anime Story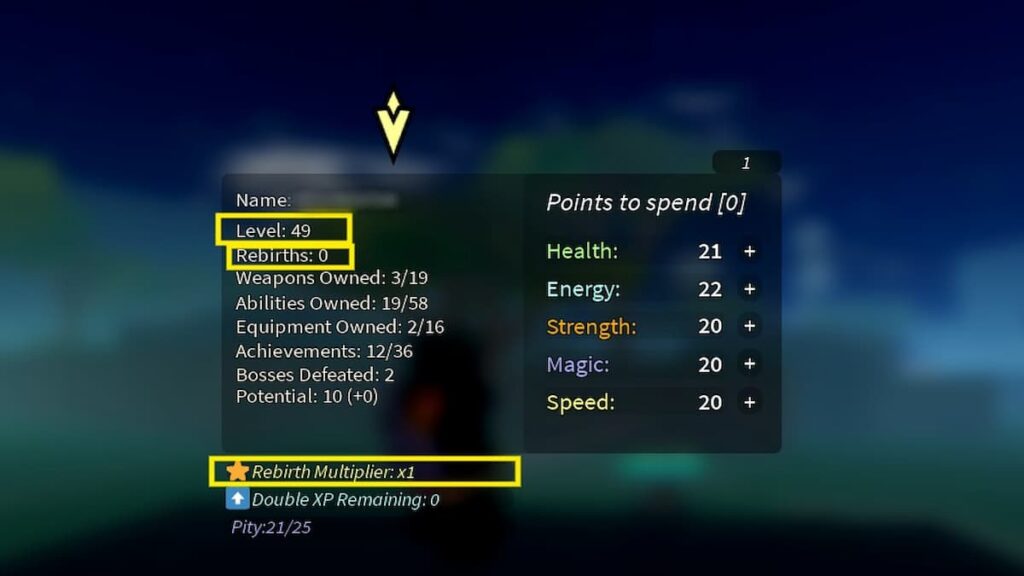 Rebirthing is used to continue building your character even after reaching the maximum level. It allows you to keep all your skills earned but restart levels again to add more stats on top of them. To Rebirth, you must reach level 100 and head to the Blessed Grounds. Once you Rebirth, you will receive a Multiplier that makes it easier to gain XP and become even more powerful.
How to get new Abilities in Anime Story
There are plenty of Powers or Abilities to discover in Anime Story, all various skills and rarities. To gain more Abilities, you must use the Summoning Alter found in The Adventurer's Settlement. It costs 100 Gems to use each time and will give you a random Ability. There is no guarantee you will get significant Power the first few tries, so you will have to continue doing it as often as possible. Any duplicate Abilities are turned into Fragments used to upgrade the ones you already own.
What are Awakenings in Anime Story?
Awakenings are also randomly purchased at the Summoning Alter. Unlike Abilities, they don't focus on damaging enemies. Instead, they are geared more toward boosting your character's overall skills and making them stronger for battles, such as increased speed, strength, and health. Your Awakenings are equipped with the N key and seen beside your health and energy meters.
How to get Gems in Anime Story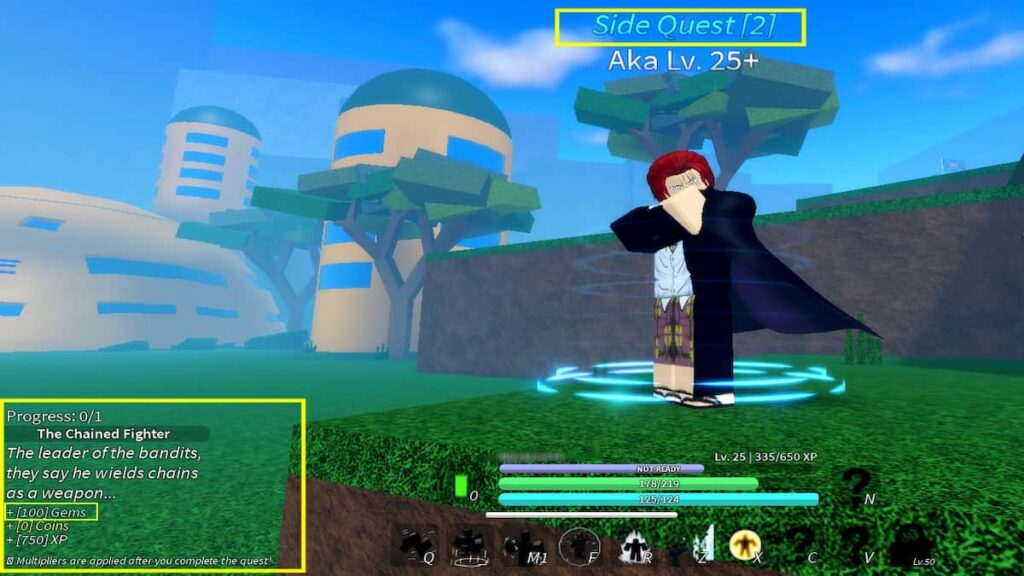 Gems are an essential currency to collect since they are needed to purchase new Abilities and Awakenings, and you can obtain them in a few various ways. One easy way to collect Gems is to complete Side Quests. You will notice specific NPCs scattered around each location with the title Side Quests above them. These Quest, unlike most Main Quests, will reward you with Gems and occasionally more XP than usual.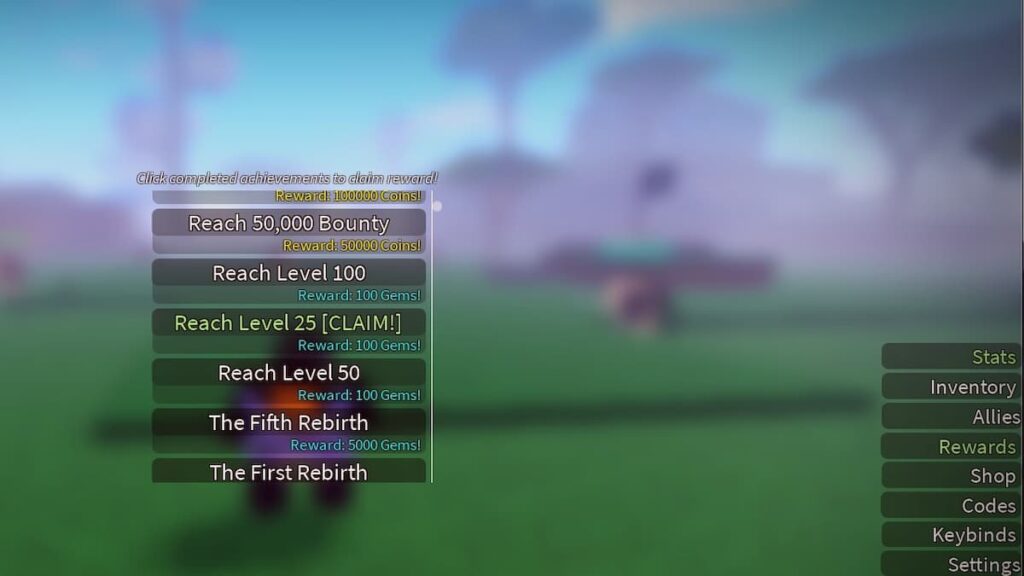 You can also claim more significant amounts of Gems through the Rewards menu. These achievements, such as reaching a specific level, dealing damage, increasing Bounty, or rebirthing, will give great rewards of Coins and Gems. Be sure to keep checking the Rewards page occasionally to claim them. The Rewards button on the right will appear in green text when there is a new achievement to claim. They might be a bit more challenging to obtain than Coins, but you can also earn some free with occasional Codes.
How to get Weapons in Anime Story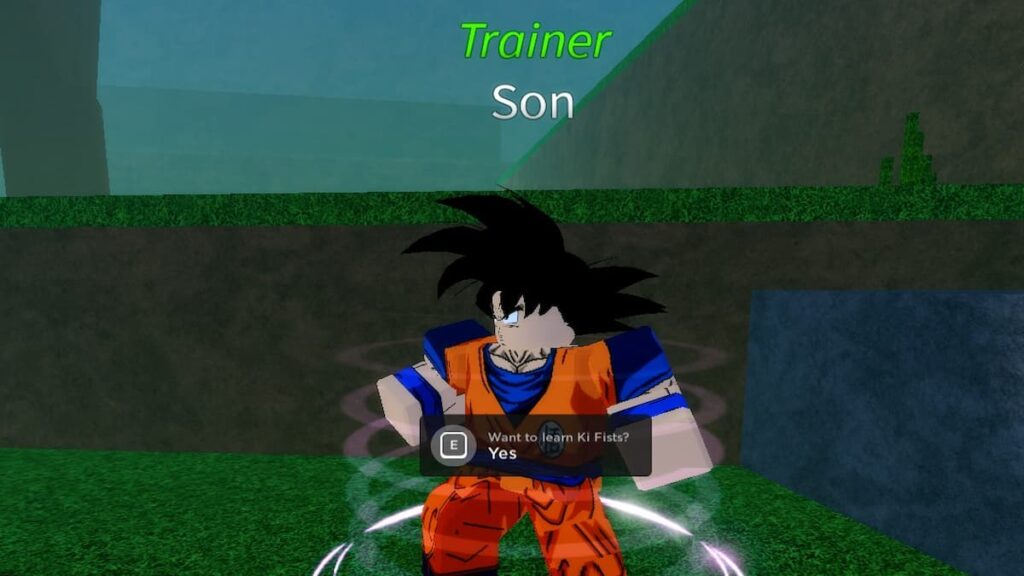 Like Abilities and Awakenings, Weapons are utilized in the battle to deal damage to enemies and eliminate them. However, Weapons don't require any Energy, making them a great substitute to use in action when your Energy has run out. You can gain Weapons in a few different ways. One is to find NPC Trainers around the map. They can teach you different fighting techniques equipped as Weapons for free and don't require any Coins or materials like the Blacksmith.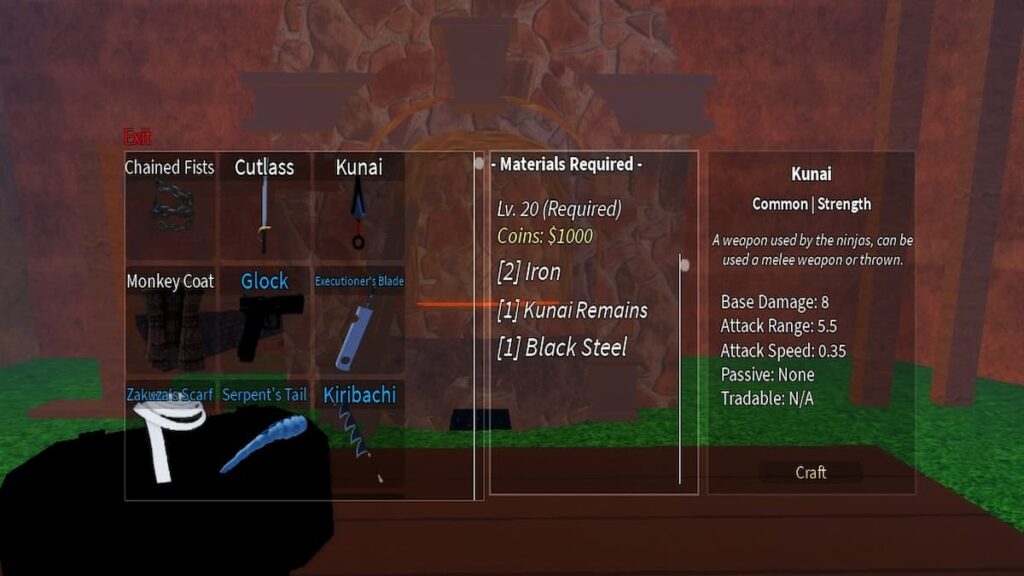 You can also gain Weapons by interacting with the Blacksmith at The Adventurer's Settlement. He can craft you various things that deal decent damage and offer protection. However, they will require you to gain suitable Materials and Coins, which can be found around the map or on enemy mobs.
How to get Coins in Anime Story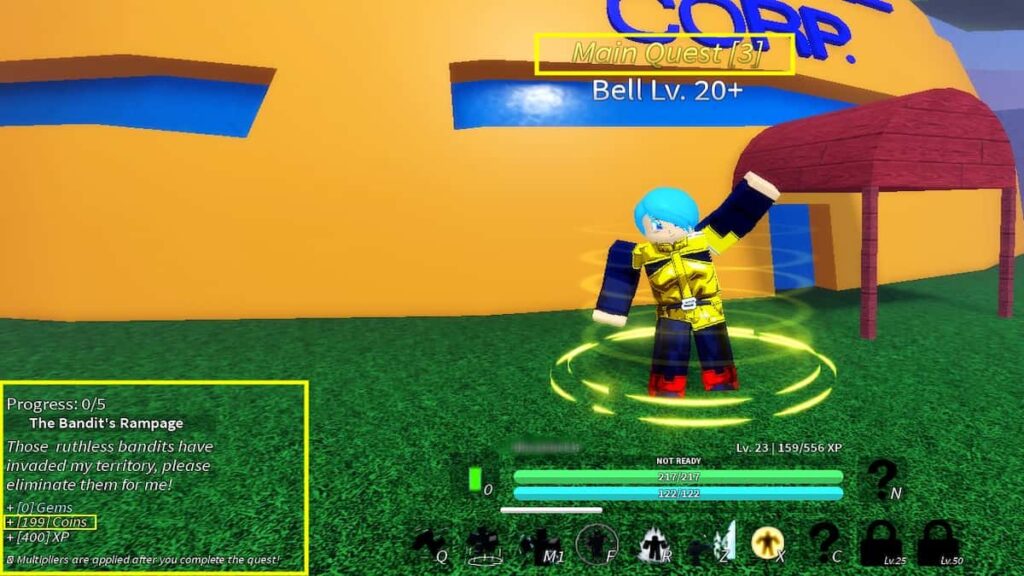 Coins are the alternative currency to Gems and can be collected by completing Main Quests or occasional Side Quests around the map. You can also randomly obtain them off certain enemies as you defeat them, such as bosses. The higher level of Quest you complete, the greater the reward you are likely to receive.
You can also jump into the Time Machine on the hill above The Adventurer's Settlement. It will teleport you to a new server for AFK farming. This is a great way to gain rewards, such as Coins, without having to grind any enemies and will allow you to step away from your device whenever.
What are Coins for in Anime Story?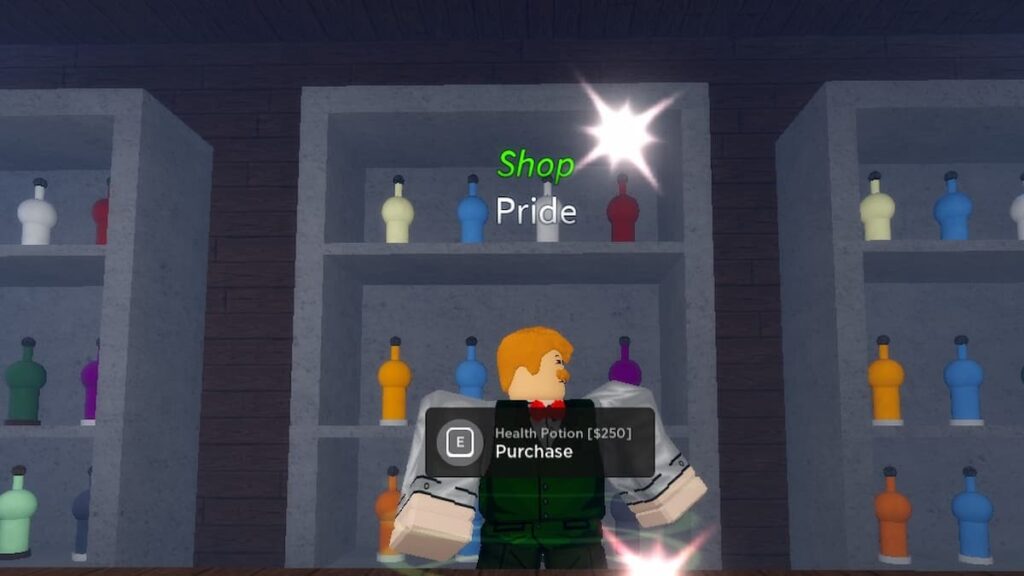 Coins can be used to purchase valuable items for your character, such as Weapons, equipable gear, potions, or crafting materials. Many of these are located at the Adventurer's Settlement or other safe areas and can assist you on your Anime Story journey by providing defense, increasing strength, or more Energy. You can also use Coins to reroll your random character's face and gain a new set of eyes and expressions.
What are Allies in Anime Story?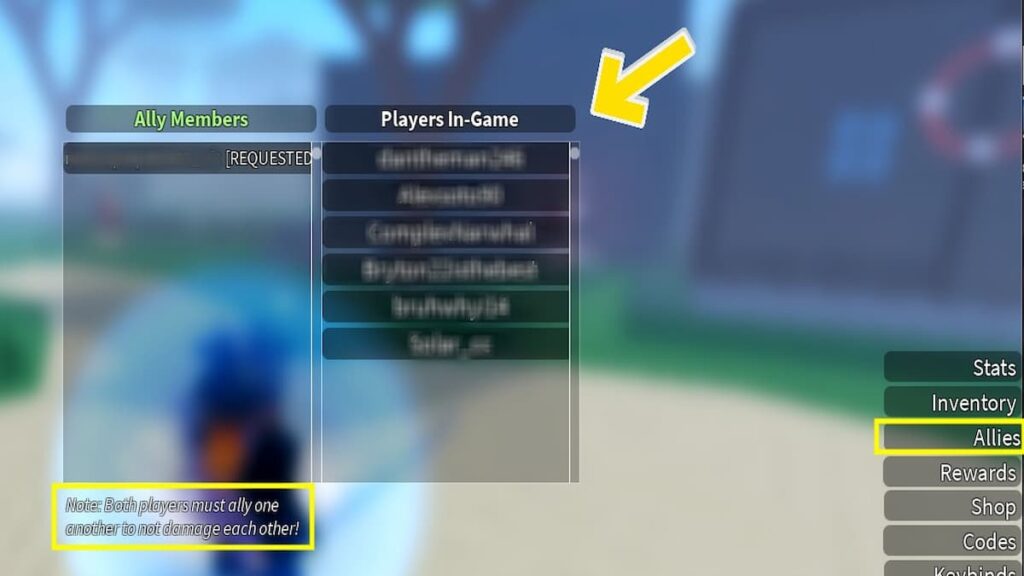 Allies can be extremely helpful in completing Quests and taking down enemies much more effortlessly. They are other online players that won't receive any damage from your Abilities and can assist you with Quest progression. To get an Ally, open the Allies menu on the right side of the screen. All available Players In-Game will be listed. Clicking on a name will automatically send them an Ally request. They must also accept your request by selecting your name on the list. Once both requests have gone through, you will no longer be able to damage each other and will share tasks.
These are some Tips and Tricks to give you a headstart on your Anime Story journey. There is so much waiting to be discovered, from potential Abilities to powerful Weapons. Keep building your character to get that Rebirth, and you will be strong enough to take down other players in PVP action!
Looking for more GameTips.PRO Roblox content? Check out our guides on How to get Blessed Gems in Anime Story – Roblox or All spawn points in Anime Story and what they offer – Roblox!