Niantic has teamed up with Verizon to give Verizon customers some exclusive Partner Research. This Research is not the most amazing thing in the game, but it's a nice bonus for Verizon users to enjoy. The Research will be available from September 1, 2022, to November 30, 2022. The Research will open at 9am local time on the first day and end at 9pm local time on the final day. This happens to coincide with Pokémon GO's Season of Light event.
How to begin the Pokémon GO Verizon Partner Research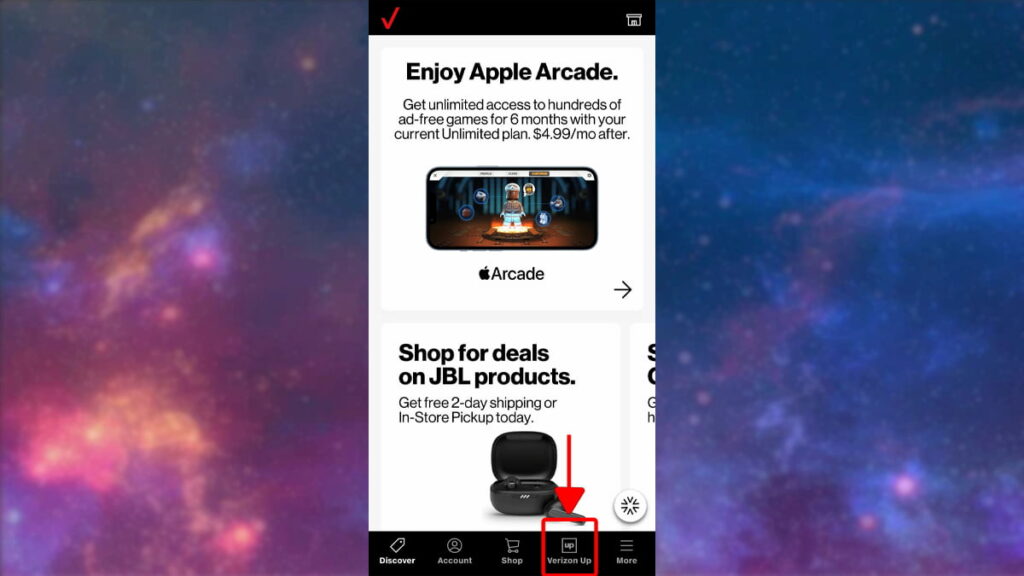 To potentially state the obvious, only Verizon customers can begin and complete this Partner Research. If you are a Verizon customer, head to the My Verizon App and then visit the Verizon Up section of the site. The location of this can be seen in the image above.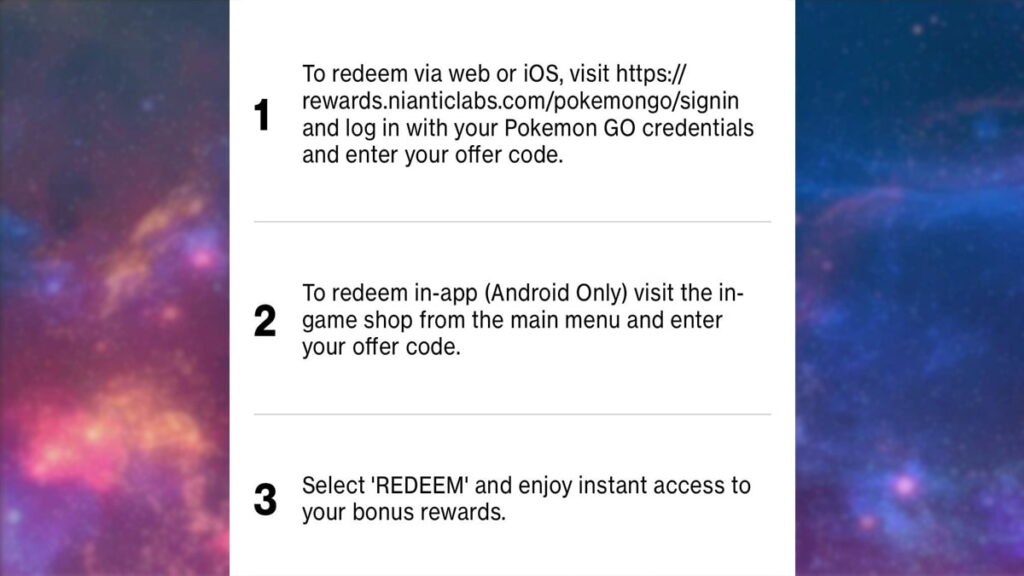 You can follow the image above to activate the Partner Research in the Pokémon GO App. Alternatively, you can follow our steps:
Visit the Niantic site and sign in using the desired Pokémon GO account information.
Locate the box for the Redemption Code, input the Code into the box, and hit the REDEEM button.
After the Code has been input, players should gain access to this special Partner Research.
Players playing on an Android device can input the Code directly into the Pokémon GO App in the game's Shop menu.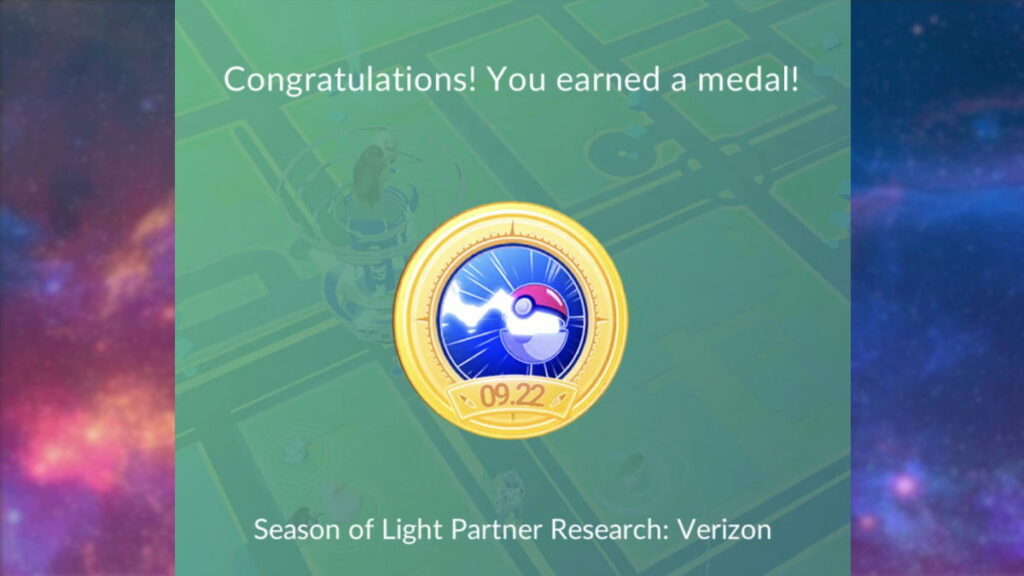 Players can tell when the Code was successfully redeemed, as a Medal, like the one seen above, will appear on the screen when they return to Pokémon GO.
Pokémon GO Verizon Partner Research – All Quest Steps and Rewards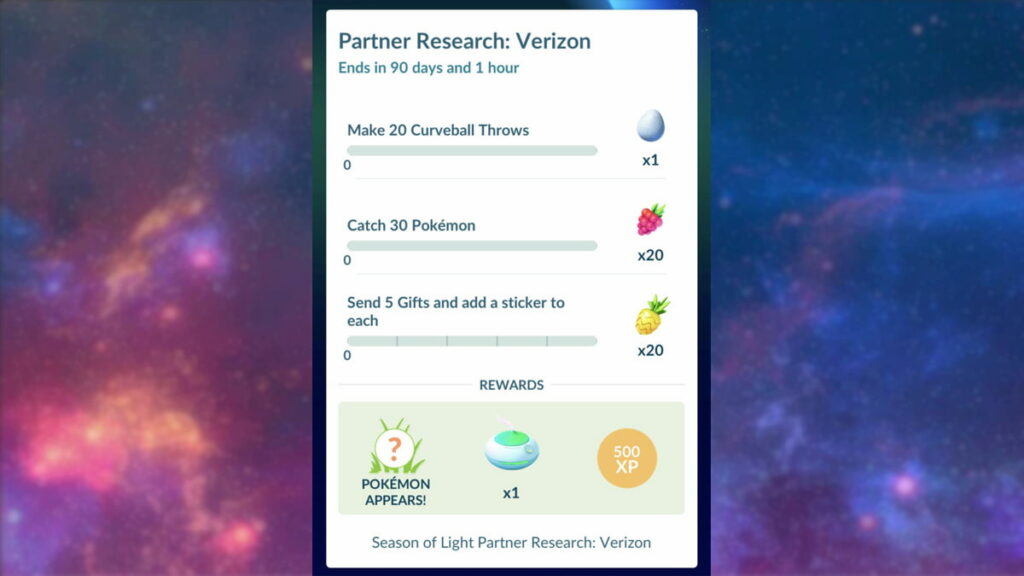 Quest 1/1
Make 20 Curveball Throws – One Lucky Egg
Catch 30 Pokémon – 20 Razz Berries
Send five Gifts with Stickers – 20 Pinap Berries
This reward is a Pokémon Encounter, one Incense, and 500 XP.
Interested in other helpful Pokémon GO guides and want to read more? Check out What is the best Deoxys Forme in Pokémon GO? on GameTips.PRO!