Pet Factory Tycoon, like any excellent Tycoon game, requires you to earn money to expand your factory. You can purchase new exciting pets, upgrade your machinery, and build a successful empire full of cute, cuddly animals. You can also gain tokens to help you rebirth and evolve to new levels and unlock new possibilities. It can take time to earn these currencies, or occasionally, you can use a code to collect some rewarded amounts.
The developers add codes for you to enter to gain rewards, such as free tokens, rebirths, and more significant quantities of money instantly. They are super easy to enter and are well worth finding so you can get a boosted start for your factory.
You can also earn more great rewards by using codes provided right here for you on GameTips.PRO for great games just like this one, such as My Pet Shop Tycoon Codes (August 2022), Pet and Fishing Simulator Codes (August 2022), or Pet Gods Simulator Codes (August 2022).
All Pet Factory Tycoon Codes List
Pet Factory Tycoon Codes (Working)
Here are all the working Pet Factory Tycoon codes.
update2—Redeem for five minutes of 2x Money (New)
100likes—Redeem for a 2x Money Boost (New)
fixes1—Redeem for Money (New)
release—Redeem for three minutes of 2x Money (New)
update1—Redeem for five minutes of 2x Money (New)
Pet Factory Tycoon Codes (Expired)
These codes for Pet Factory Tycoon no longer work.
There are no expired codes for Pet Factory Tycoon
Pet Factory Tycoon FAQ
Here is everything you need to know about Pet Factory Tycoon codes.
How to redeem Pet Factory Tycoon codes
Redeeming codes for Pet Factory Tycoon is easy and quick!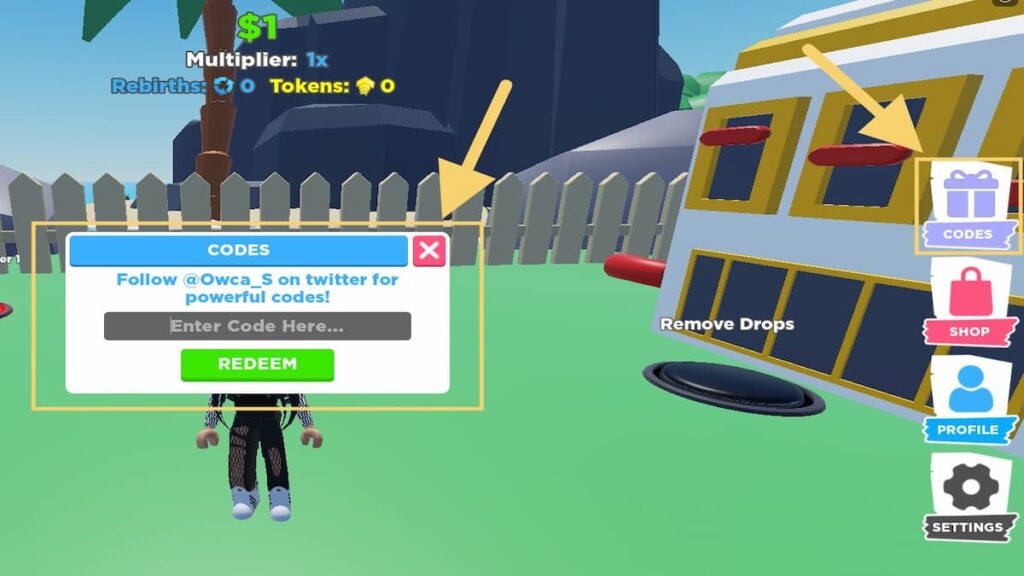 In the game, press the purple present icon Codes on the right side of your screen.
Type your code in the text box exactly as it is listed above.
Press the Redeem button to enjoy your rewards!
How can you get more Pet Factory Tycoon codes?
Developers usually add codes on each big update to the game or special events and holidays as they come around. Some developers put these codes in plain sight, directly in the game's description for players to find. Some others might release codes on their social media accounts, such as Twitter or Discord. For your convenience, bookmark this page and check back to see when new codes are added.
Why aren't my Pet Factory Tycoon codes working?
Your codes may not be working for a variety of different reasons. Always make sure you are checking your spelling when typing in your codes. They are almost always case-sensitive, meaning the simplest of typos could be causing your code not to work. To avoid this, you can copy and paste if the game allows.
Since codes are regularly cycled out and in, your code may have already expired before you could use it. Don't worry, this means there is probably another code on the way. We try to keep our code lists as updated as possible as codes are released and expire. Feel free to comment below if you notice a change before us, and we will try to fix it as soon as possible!
What are passes in Pet Factory Tycoon?
If your factory isn't developing quite as quickly as you'd like, you can purchase special passes that grant your factory more opportunities and abilities. These passes are found in the Shop on the right side of your screen, and they can be purchased for Robux. They will allow you to double your money, keep your machine doors open at all times, or even buy all upgrades at once. If you have the Robux to spend, you can have the best Pet Factory without the extra hassle!
What is Pet Factory Tycoon?
Pet Factory Tycoon is a fun advancement tycoon game where you develop your adorable pets and animals. Earn money as you operate your factory and attempt to upgrade it to grow and expand your creations. With each upgrade, you can add new machinery that adds faces, bodies, and accessories to your pet creations. You will unlock more pet options, double your earnings, and rebirth to evolve to even greater possibilities. This is a chill game about progression and a test to see how well you can run your own pet factory.
If you're looking for codes for other games, we have a ton of them in our Roblox Game Codes post! You can also get a bunch of free stuff via our Roblox Promo Codes page.