Moonbreaker is Unknown Worlds Entertainment and Krafton's digital take on the tabletop genre. It launched in early access on September 29, 2022, and features a world and story crafted by Brandon Sanderson, author of the Mistborn and Stormlight Archive series. With its early access status, Moonbreaker will likely see numerous changes to various elements in the months and years to come. But this review tackles Moonbreaker as it is now and breaks down many of its major aspects.
Gameplay
Moonbreaker attempts to digitalize the tabletop experience, and it's mostly successful. The joy of seeing your miniatures move around the board and taking out other miniatures is exhilarating. Moonbreaker provides different captains and units, each with its abilities and other elements that affect your strategy. However, this experience is hurt by the overabundance of RNG present.
While there is an element of RNG in true tabletop, Moonbreaker cranks this up, effectively making who wins a match come down to what Assists are offered, your first pull of units, and whether or not your unit can hit an opponent point blank. This, combined with the single objective of killing the enemy captain and a lack of map variation, ultimately takes away from the great, fundamental experience in Moonbreaker's skirmishes.
Score: 3.5/5 Stars
Customizability
The aesthetic and ability to paint your miniatures in Moonbreaker are some of its most appealing aspects, especially for hardcore tabletop fans who enjoy doing their own painting. To this end, there are numerous options for painting that allow you to dive fully into this part of Moonbreaker. This is further aided by the personality and design that has gone into each model, showing dynamic movement in a still figurine.
But outside of painting the miniature and viewing it in your collection, you don't get to see much of your units and their paint job. In-game matches feature a lackluster camera, offering few options outside of a zoom and slight rotation. With the standard top-down view, it becomes hard to recognize units, much less see detailed paint jobs. When zooming in, if you get too close to your miniature, it becomes blurred, making it even harder to view your paint job. A simple fix would be expanding the camera options and providing more free movement during battles.
Score: 4/5 Stars
Narrative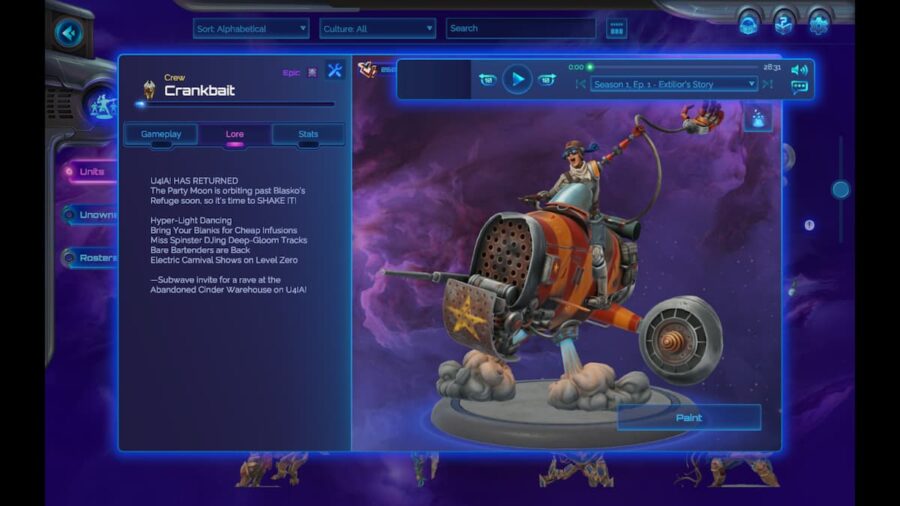 This is perhaps one of the most gut-wrenching aspects of this review, as renowned author Brandon Sanderson designs the world and story of Moonbreaker. Unknown Worlds Entertainment and Krafton have seemingly wasted the golden egg that their golden goose laid. There is in-game lore that you can view through the collection tab by selecting a unit, as well as audio dramas you can listen to. But this falls short of the scope that Sanderson should be bringing to Moonbreaker.
A no-brainer with Sanderson's talent would be to give the player a dedicated campaign. This would be the perfect opportunity to explore the world of Moonbreaker, meet the eclectic cast of characters, and discover the turmoil of fighting over Cinder. Sadly, there is no campaign mode, leaving the player to seek out what little scraps of narrative and lore they can find. Another small factor that detracts from the narrative is the unit Culture, as there are no restrictions on what units you can select. This almost makes having factions in the game pointless, as you can pick and choose your roster regardless of whether they are friends or foes in the lore.
Score: 2.5/5 Stars
UI
Moonbreaker's UI is one of its most lacking elements, both during matches and when navigating the menu. This is most egregious when battling, as you must individually highlight or click on a unit to see its abilities, movement range, etc. In addition, when navigating the arena, there is no way to see if you are moving into enemy range outside of hovering over an enemy and trying to memorize its range.
UI suffers outside of battle, too, as navigating Moonbreaker's menu feels clunky and outdated. Every action must be done with the mouse; actions you'd expect to perform with a key press are absent. The expectation of pressing the Esc key to back out of a menu instead opens up the primary settings. This is a minor inconvenience, but when coupled with the UI's other issues, it becomes odd that a game launching in 2022 feels this dated to navigate.
Score: 2.5/5 Stars
Verdict – Wait for updates or full release
Moonbreaker has high ambitions but is ultimately an average attempt at a digital tabletop experience. The core of Moonbreaker is solid, but the surrounding aspects, such as its wild RNG, lack of a dedicated narrative, poor camera controls, and outdated UI, hold it back. Considering all of this comes wrapped in a $30 asking price followed by microtransactions, one has to ask if Moonbreaker was ready for release, even in early access. All things considered, Moonbreaker is a fun experience, but we recommend waiting for it to receive updates regarding content and quality of life patches.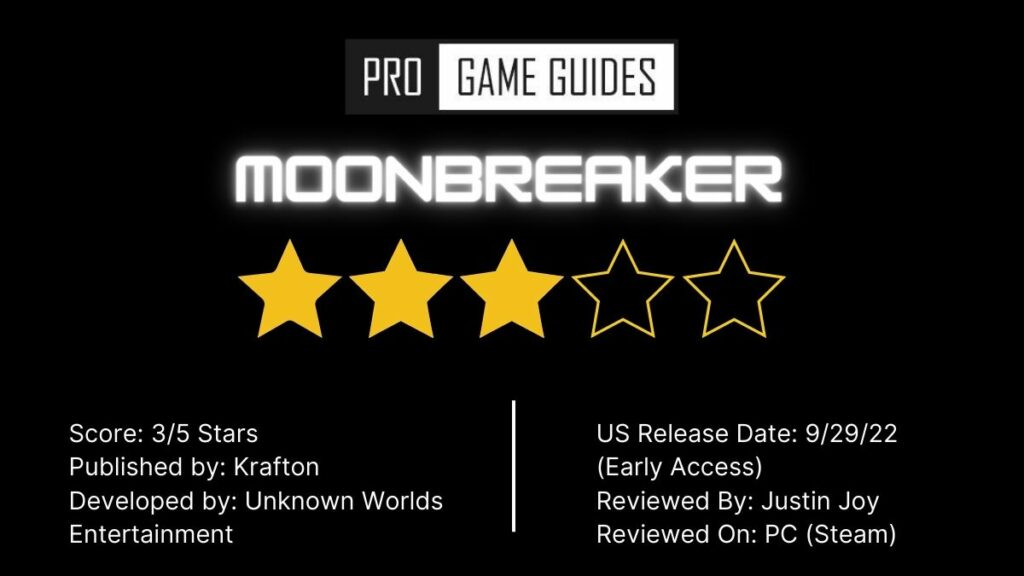 For more information on Moonbreaker, check out 10 things we'd like to see added or changed in Moonbreaker and Moonbreaker Best Assists Tier List – Best Assists to Use on GameTips.PRO.