Tower of Fantasy is a free-to-play title that offers a vast amount of content to enjoy. Players explore everything Aida has to offer without spending a single cent. But Tower of Fantasy also has a battle pass, offering free rewards as well as the option to upgrade to the Advanced Pass or Collector's Edition Pass. This may leave you wondering if the Pass or Collector's Edition Pass is worth it in Tower of Fantasy.
Should I buy the Advanced Pass or Collector's Edition Pass in Tower of Fantasy?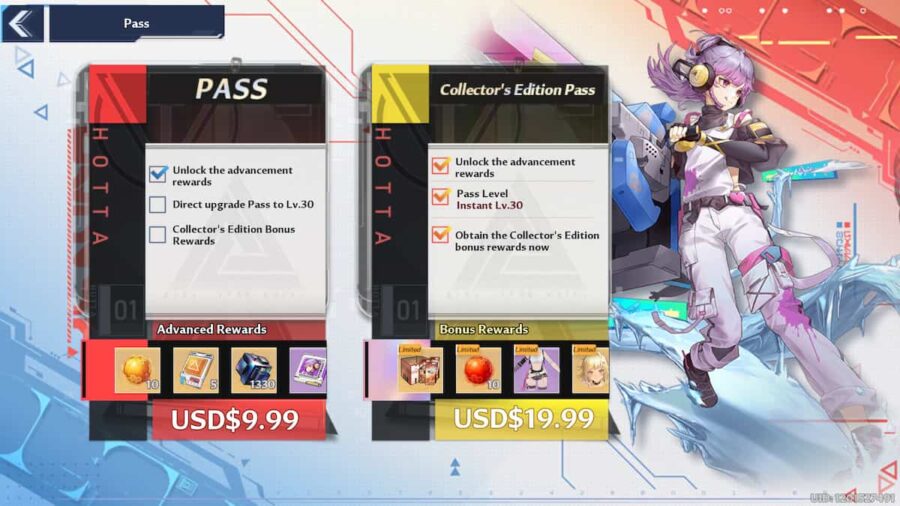 Ultimately it is up to you to judge the value of Tower of Fantasy's battle pass. For those who are enjoying Tower of Fantasy and don't mind spending some money on it, we recommend purchasing the Advanced Pass or Collector's Edition Pass. Those who prefer to play for free won't miss out on too much by not purchasing the pass.
The Advanced Pass and Collector's Edition Pass both give numerous rewards and resources that make progress in the game much easier. You will receive materials to upgrade your weapons, gold, dark crystals, outfits, and much more. One of the best perks of the paid passes is the drop rate boosters that increase your odds of getting rarer rewards.
That being said, the battle pass does have some free rewards for those who do not wish to purchase it. This is great for players not interested in spending money. But the upgraded passes are definitely worth it to those who plan to play a lot of Tower of Fantasy.
For more information on Tower of Fantasy, check out How to unlock the World Map in Tower of Fantasy and Where to find Conches in Tower of Fantasy on GameTips.PRO.