PowerWash Simulator does support cross-platform multiplayer. According to a PowerWash Simulator tweet, both PC and Steam versions are able to play crossplay with Xbox via room code or native friend join.
How does PowerWash Simulator Multiplayer Work?
PowerWash Simulator supports up to six-player online co-op across both PC and Xbox in Free Play, while two players can take on missions together in Story Mode. Xbox players can play on either generation with cross-gen saves also supported. Each game mode has an option to host a game or join an online co-op game.
How to play PowerWash Simulator Online Co-op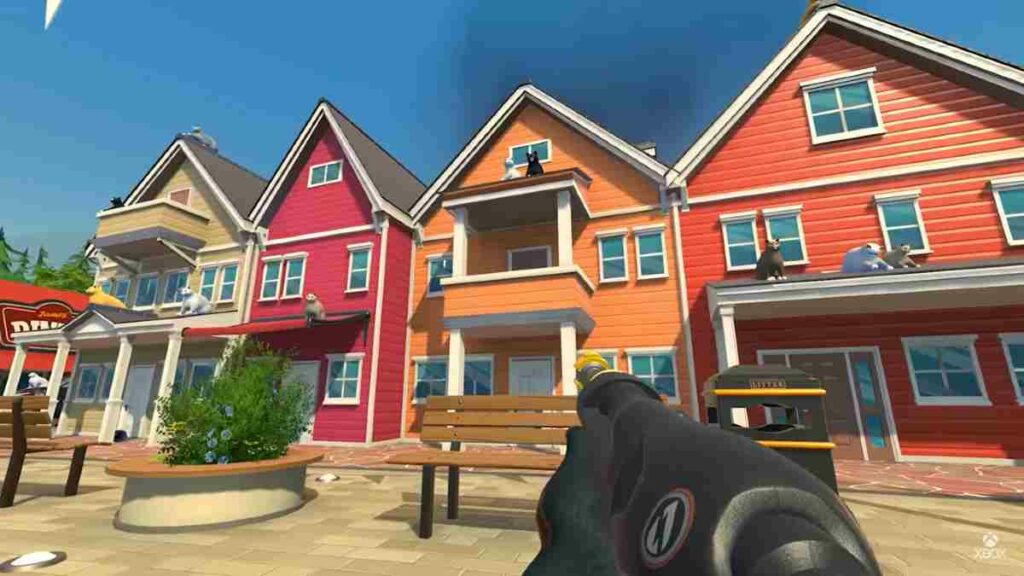 Players can either host or join a game after a job has been started. PowerWash Simulator supports drop-in/drop-out, so you can join anytime during a job. If you host an online Co-op game, same platform players can join by selecting friends currently playing, and cross-platform co-op is done by entering a Room Code. You can generate a Room Code by pausing the game during a job and turning Crossplay on and turning Co-op on.
Is PowerWash Simulator on PS5/PS4?
PowerWash Simulator is not currently available for PlayStation consoles. The title launched as early access on Steam before expanding to Xbox and becoming available on Game Pass. It is very possible that a PlayStation release may happen, but developers have not shared any plans to release on PlayStation yet.
For more articles like this one, check out Sword Simulator Codes (July 2022) on GameTips.PRO.