Creators BeyondCreative and Alliance Studios have modeled the Kaws New Fiction Art Exhibit around the real-life Serpentine North Gallery of London. The 3D art gallery contains several showcases of paintings, sculptures, and augmented reality artwork of the renowned artist KAWS. Fortnite players can visit the Kaws New Fiction from Jan. 18, 2022, through the Fortnite creative mode.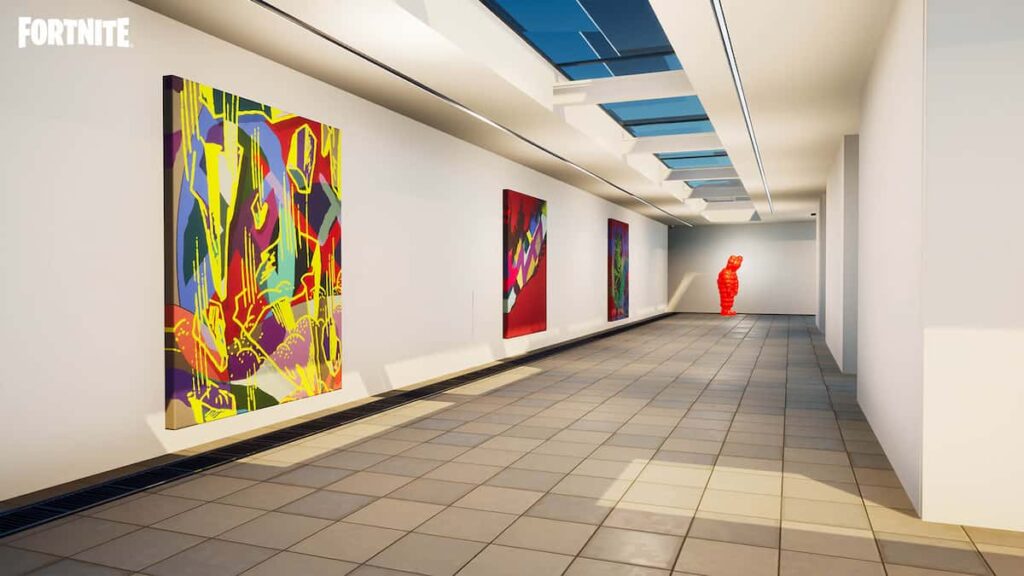 The new museum hub marks the second collaboration of KAWS with Fortnite. During their first partnership, they released an exclusive skin called KAWS Skeleton Outfit for the Fortnitenightmares 2021.
Related: Where to find a Klombos in Fortnite?
How to access the Art Exhibit?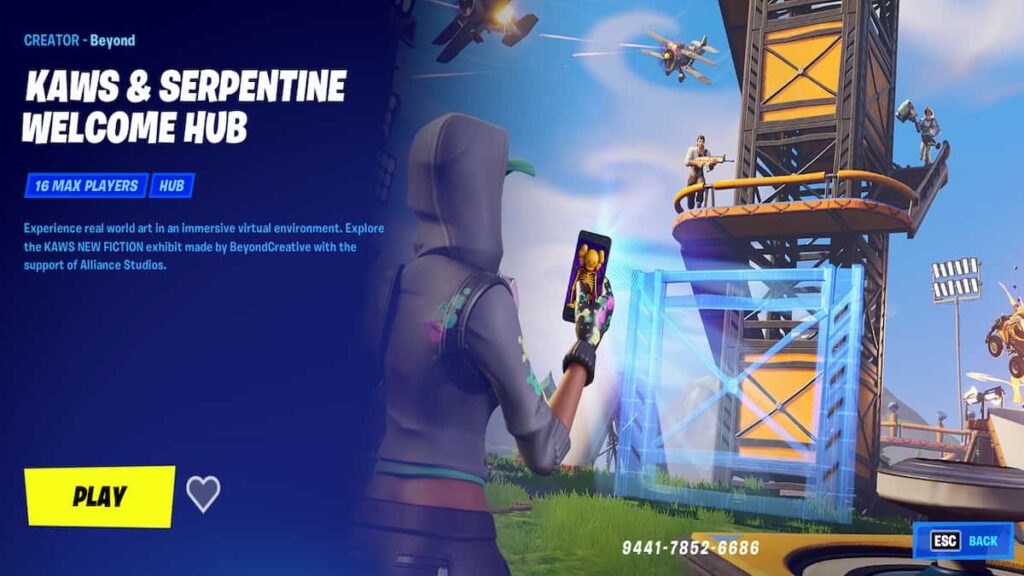 You can access the Art Exhibit through the Fortnite creative mode. Simply visit the KAWS & Serpentine hub in creative mode. The hub will be present as a featured mode till Jan. 25, 2022. After the mentioned date, you can still access the art museum with the Island code 9441-7852-6686.
Remember, the gallery can only be accessed by a maximum of 16 people at a time. If you do not get access, try sometime later.
For more on Fortnite, check out How to take Pizza Slices from a Pizza Party item Fortnite on Pro Game Guides.