Photo mode allows you to take pictures of your avatar and Disney characters around Dreamlight Valley. To unlock photo mode, you must first start your journey in Dreamlight Valley and complete Merlin's first task. Merlin will ask you to clear away the thorns in front of the house. After clearing them, you will gain access to your house and phone to use for pictures.
To use photo mode, open your tool menu by holding RT (Xbox), R2 (PlayStation), or ZR (Switch). While the tool menu is open, select the phone. Once your phone is in your hand, press X (Xbox), Square (PS), or Y (Switch) to enter photo mode.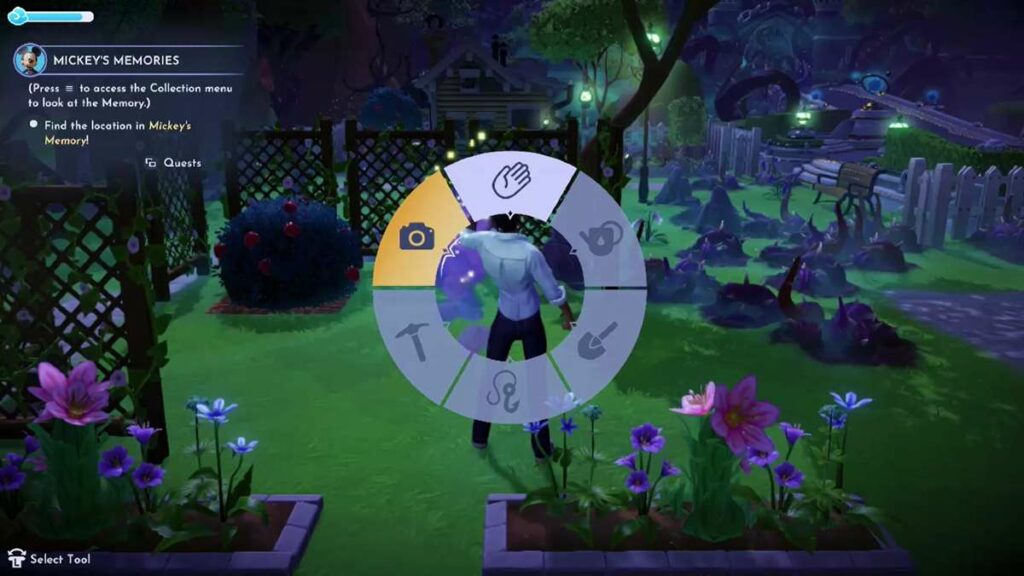 Here are the controls once you are in photo mode:
Rotate Camera: Right Stick (all platforms)
Cycle Views: Bumpers (all platforms)
Take Photo: press X (Xbox), Square (PS), or Y (Switch)
You can take selfies with Disney characters simply by aiming the camera at them while in the selfie view of photo mode. You can also earn Dreamlight by taking pictures and collecting your rewards in the Friendship section of the Dreamlight menu.
For more Disney Dreamlight Valley guides, check out How to create an avatar in Disney Dreamlight Valley Avatar Designer Tool on GameTips.PRO.