The Golden Apple Archipelago is back for Genshin Impact's Summertime Odyssey event, which runs from July 15, 2022, to August 24, 2022. During the event, you can complete Fischl's limited-time Mirage, the Immernachtreich Apokalypse, and collect Quest Items called Nightwatch Contracts. These can be traded in with the Night Ravens in charge of flight in the Twinning Isle in exchange for a Common Chest.
How to get Nightwatch Contract in Genshin Impact
You can get Nightwatch Contracts from Precious Chests in the Immernachtreich Apokalypse Mirage. There are five in total—and you need all five to complete this Hidden Exploration Objective.
Immernachtreich Apokalypse Part 1 (x1 Nightwatch Contract)
Immernachtreich Apokalypse Part 2 (x2 Nightwatch Contract)
Immernachtreich Apokalypse Part 3 (x2 Nightwatch Contract)
How to use Nightwatch Contract in Genshin Impact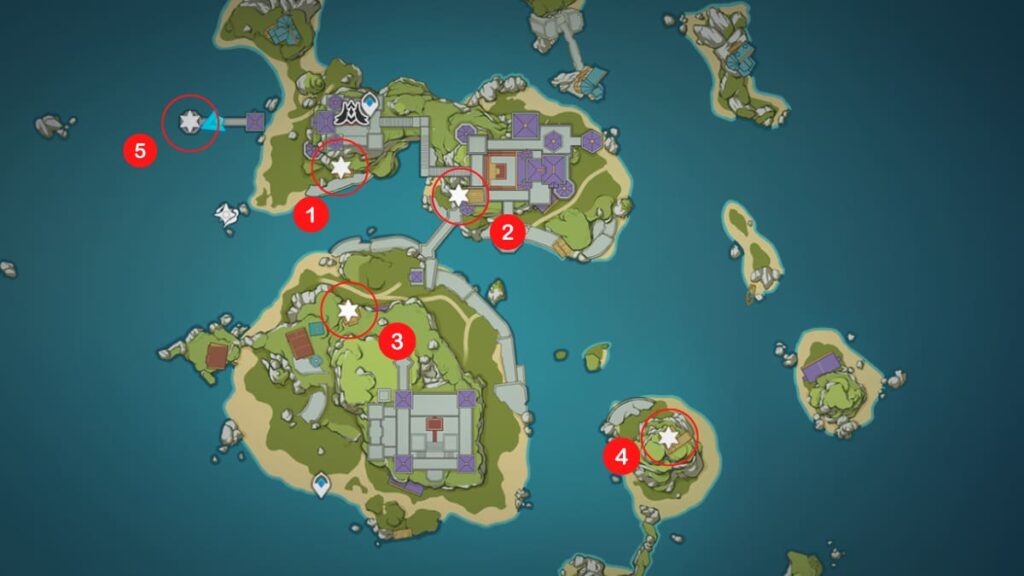 Nightwatch Contracts can be traded with the Night Ravens in the areas marked in the image above. Areas 1, 2, and 3 can be done in any order, while we recommend doing areas 4 and 5 after the first three.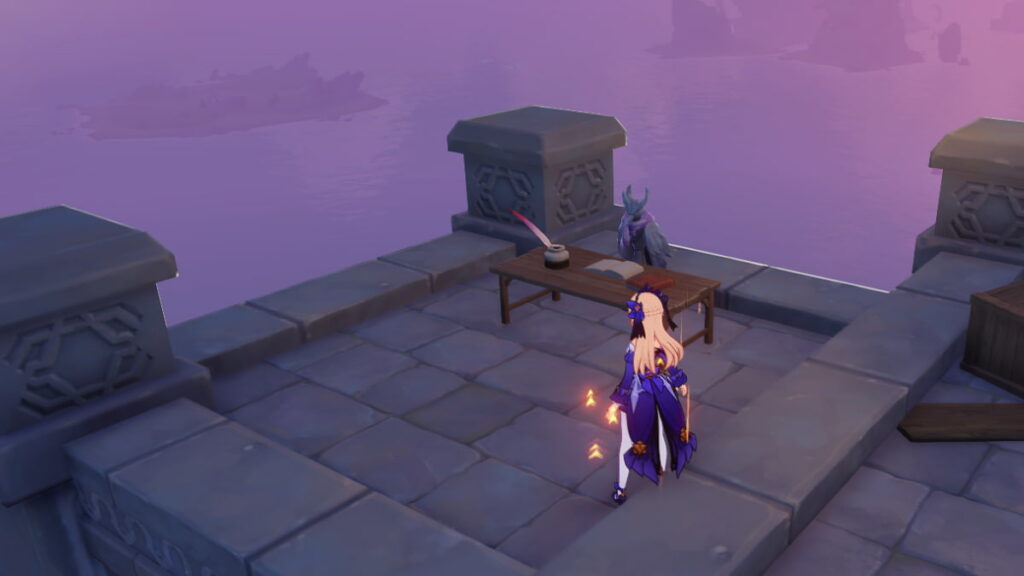 Upon visiting the marked locations, talk to the Night Raven stationed in each area three times.
First time: Interact with the Night Raven to prompt the initial dialogue
Second time: Display Nightwatch Contract
Third time: Talk
Areas 1, 2, and 3
Areas 1, 2, and 3 are manned by Flight Attendant Night Ravens. Upon talking to them, you can choose a destination, and they'll spawn wind currents that will take you to your destination of choice. The three areas are as follows:
Area 1: The Mid-Mountain Stop
Area 2: The Castle Lookout Stop
Area 3: The Summit Stop
From any of these areas, you can choose to fly to the other two, which makes for convenient travel around the Immernachtreich. We recommend starting from area 1, as you can easily get there by gliding from the Immernachtreich Keep Waypoint.
Areas 4 and 5
You can follow the same steps for areas 4 and 5, but you won't unlock wind currents to travel between the locations. Instead, the wind currents will take you on a scenic tour around the island.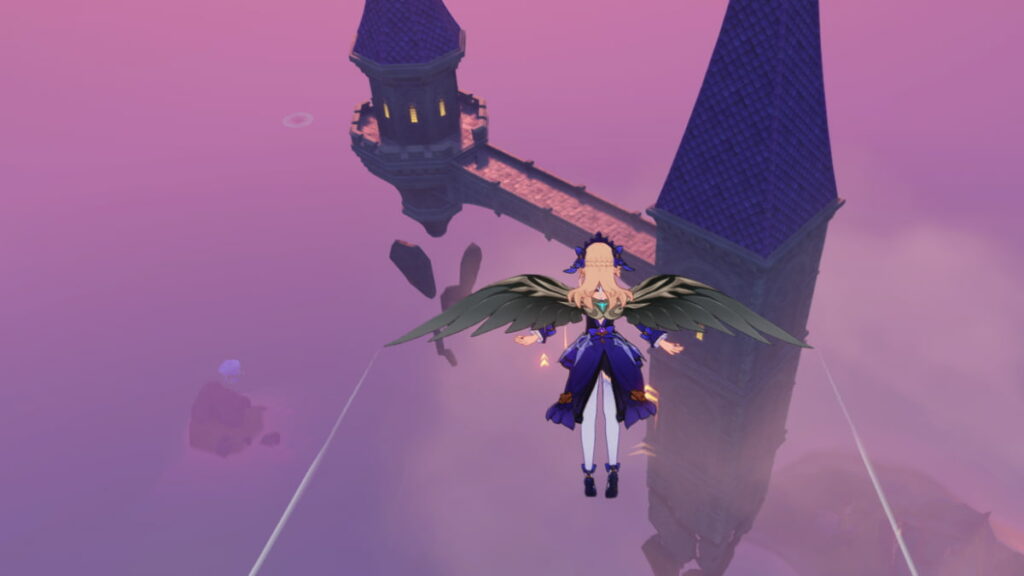 Area 4's location is pretty straightforward, but to get to area 5, you can initiate a flight from The Mid-Mountain Stop (area 1) going to The Castle Lookout Stop (area 2). But rather than following the flight routes, simply use the wind current to propel you upward, then turn right and glide onto the floating twin structure to find the final Night Raven.
After completing the gliding challenge in area 5, make sure to return and speak with the Night Raven once again to get a Common Chest reward.
Check out our Genshin Impact Resonating Visions event guide – All Phantasmal Conch locations for free Fischl skin! while the event is still ongoing to not miss out on a free Outfit.