Elden Ring contains many unique weapons to try against your enemies. If you've defeated one of the major bosses and want to try one of their weapons, you'll want to upgrade it first. Here is how you do it.
How to upgrade Boss Weapons
Boss weapons, like Axe of Godrick, can be upgraded at the Blacksmith in Roundtable hold using Somber Smithing Stones. The Somber Smithing Stones are used to upgrade unique and boss weapons. These stones are rarer than the standard Smithing Stones and can be difficult to locate. They are often received from defeating tougher enemies and exploring the open world. Check out our guide on how to farm these.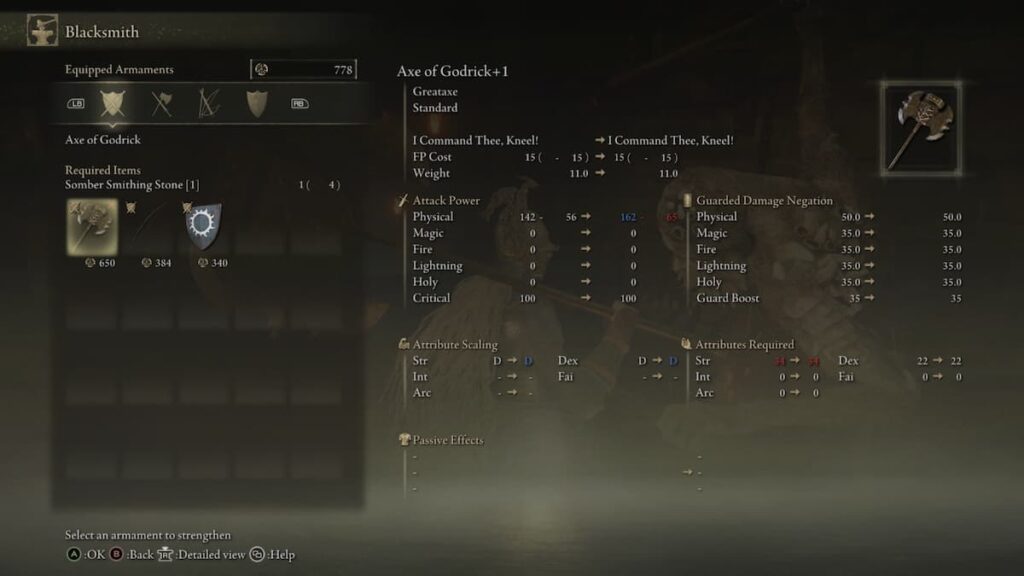 How to get Boss Weapons
After defeating one of the major bosses you will receive a remembrance item, you can take this item to Enia, The Finger Reader in the Roundtable Hold. Here you can trade in the remembrance for one of the options from that boss. For example, the Remembrance of the Grafted you receive after defeating Godrick the Grafted. You can choose either Axe of Godrick or Grafted Dragon.
For more on Elden Ring guides, check out How to beat Godric the Grafted in Elden Ring and Elden Ring – What to do after killing Godrick