Even though the game's live service period is technically over, Call of Duty: Black Ops Cold War still receives new content occasionally. In a recent update, the Vargo 52 Assault Rifle was added to Cold War and Warzone. This guide illustrates various ways to access the new weapon in the two games.
How to unlock Vargo 52 in Black Ops Cold War
The Vargo 52 unlock challenge in various game modes are as follows:
Multiplayer: Using Assault Rifles, deal 1000 damage in 15 different completed matches.
Zombies: Eliminate 750 zombies with an Assault Rifle that has been Pack-a-Punched three times.
Evidently, both of these challenges are straightforward and self-explanatory. You can use any AR of choice to complete the unlock challenge. Remember that the challenge will not be tracked if you leave the match in Multiplayer. While in Zombies, the objective can be achieved in a single match itself.
Related: Best Milano Loadout and Class in Call of Duty: Warzone
How to unlock Vargo 52 in Warzone
The Vargo 52 can be unlocked in Warzone by completing the same challenge as mentioned for Cold War Multiplayer. However, you can leave the game once 1000 damage is dealt. This makes the unlock significantly faster than the Zombies and Multiplayer methods.
Drop into a game of Plunder and start shooting enemies with any Assault Rifle you prefer. Keep checking the damage from the scoreboard and leave the game once the 1000 mark is achieved. Repeat this process 15 times and the weapon will be unlocked for you.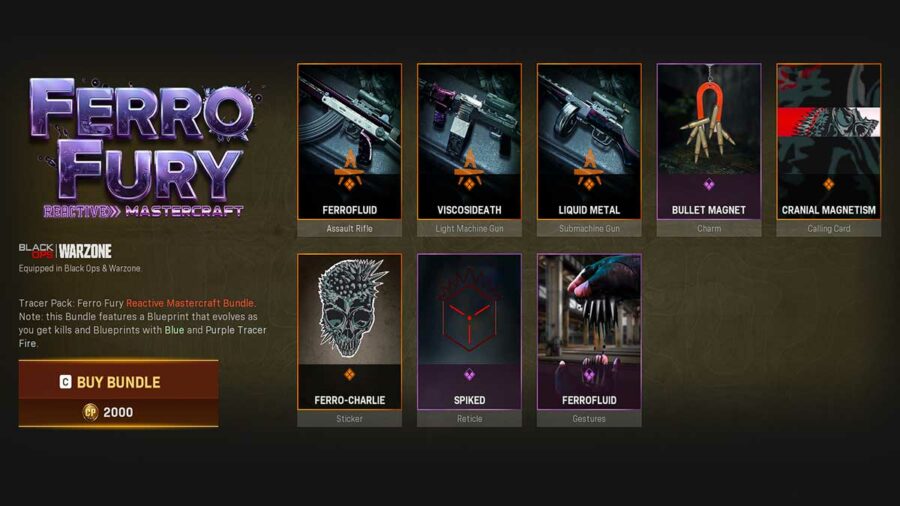 The fastest way to unlock the Vargo 52 AR is by purchasing the Ferro Fury Reactive Mastercraft Bundle from the COD Store. The bundle costs 2000 COD Points and features several cosmetic items, including the Ferrofluid Legendary Blueprint for the Vargo 52.
However, the bundle doesn't give players access to the base version of the gun, hence limiting attachment modification. Nonetheless, the blueprint featured in the bundle has the perfect set of attachments for a long-range AR loadout in Warzone Pacific.
Stay tuned to Pro Game Guides for more Call of Duty content. In the meantime, head over to our article on – Best Sten Loadout and Class in Call of Duty: Warzone.