The Tales Behind the Fan is a Genshin Impact World Quest that will reward you with a Serenitea Pot Furnishing called A Dragon's Wondrous Sight. It's a Hanging Ornament that can be placed indoors at a cost of 85 Load. Despite being a World Quest, it doesn't appear on the Liyue Reputation Board. It also doesn't involve any battles or puzzles and is purely dialogue.
How to Unlock The Tales Behind the Fan
To unlock the quest, you need to complete the Interlude Chapter: Act II – Perilous Trail, which involves five quests:
The Unexpected Guest
Chasmic Maze
Danger All Around
End of the Line
At Tunnel's End, Light
The Interlude Chapter will automatically be unlocked after completing the following prerequisites:
Archon Quest Chapter I: Act III – A New Star Approaches
Raiden Shogun Story Quest Imperatrix Umbrosa Chapter: Act II – Transient Dreams
Arataki Itto Story Quest Taurus Iracundus Chapter: Act I – Rise Up, Golden Soul
The Chasm World Quest Wherefore Did the Spiritstone Descend? (part of The Chasm Delvers questline)
Serenitea Pot World Quest A Teapot to Call Home: Part I
During the Perilous Trail event from May 31, 2022, to June 20, 2022, you can start the Interlude Chapter without completing the Story Quests and Serenitea Pot World Quest above by clicking on the Quick Start button in the event menu.
How to Complete The Tales Behind the Fan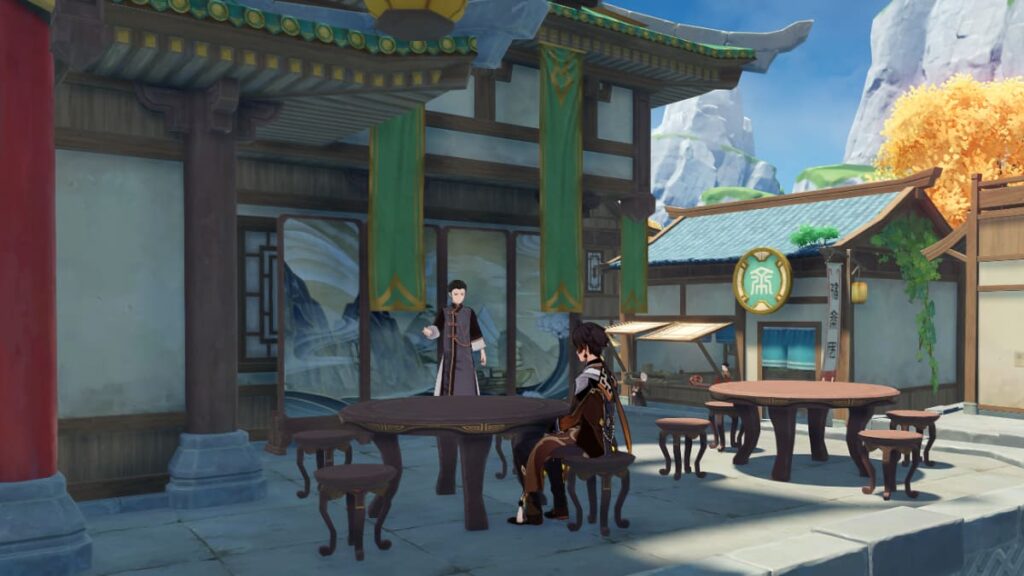 After meeting the prerequisites, the World Quest will automatically appear in the quest menu. It will prompt you to walk around Liyue Harbor, but you can head straight to the Third-Round Knockout, where the Storyteller Iron Tongue Tian entertains guests. A cutscene will start as soon as you approach the area, prompting a dialogue with Zhongli and Iron Tongue Tian. The quest will complete once the dialogue ends.
If you're looking to play more HoYoverse games, check out our comparison of Genshin Impact vs. Honkai Impact – Which is better?