While exploring Chatrakam Cave's underground depths, you might have encountered (or missed!) a locked Teleport Waypoint that doesn't appear in the World Map. You can unlock it by solving the nearby Dendro Monument puzzle with the help of Aranakin's song. Before starting, make sure that you have unlocked Chatrakam Cave's underground area during the Risen Moon Chapter World Quest under Agnihotra Sutra.
How to solve the locked Teleport Waypoint Dendro Monument puzzle under Chatrakam Cave in Genshin Impact
Start by heading to the area circled in the image below to find the entrance to the underground cave. You need to jump down the waterfall to enter.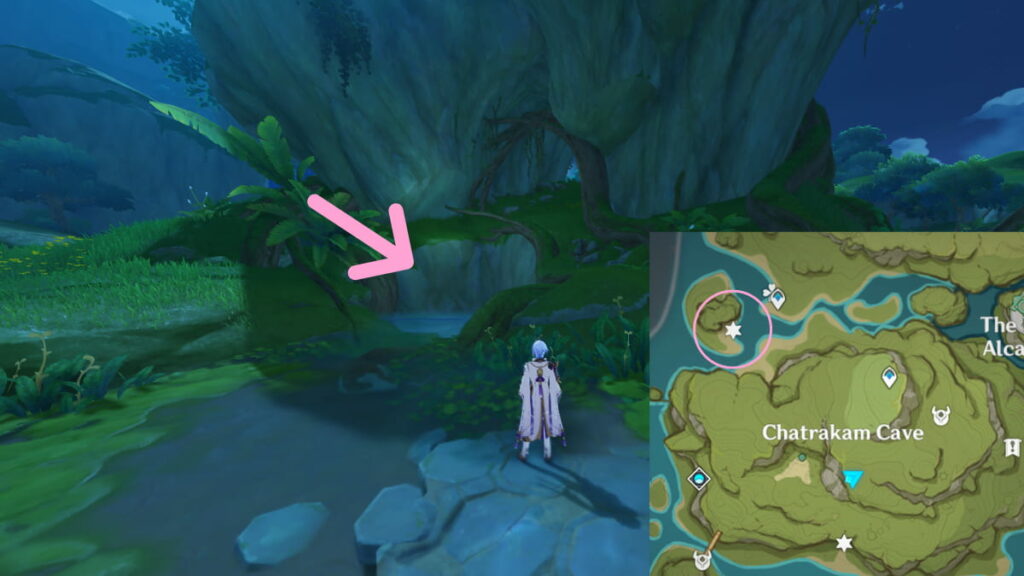 Once inside, follow the path until you reach the large clearing. You will immediately spot a Four-Leaf Sigil above the landform at the center—use it to propel you upward. Then keep using the Four-Leaf Sigils in the cave to get to the topmost part, where you'll find an area with Dendro Monuments, as well as the locked Teleport Waypoint.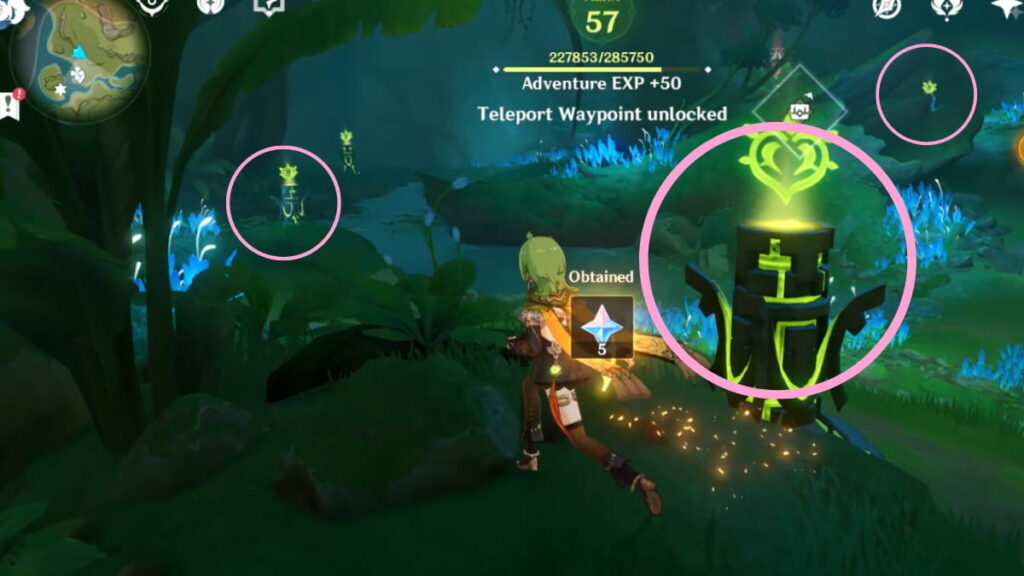 There are four Dendro Monuments in total. Apply Dendro onto the three Monuments circled above in any order. Meanwhile, the fourth one (the only one not circled above) will initially appear broken, so you must fix it using the Rhythm of Revival.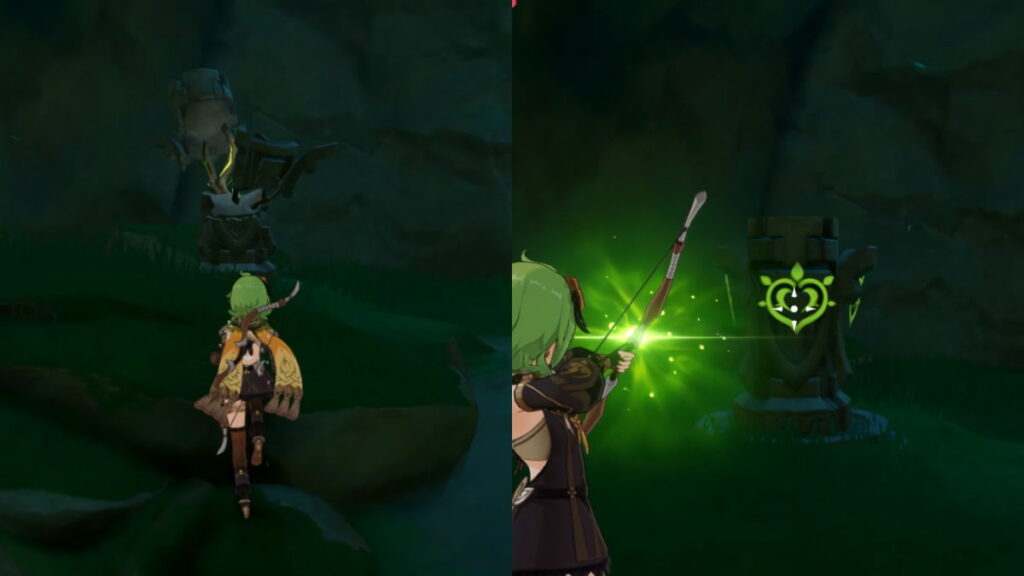 Equip the Vintage Lyre and follow the game's prompts to play the Rhythm of Revival in front of the broken Dendro Monument (re > do > ti > so > do, the first two notes on the second line, last three notes on the third line). This will fix the Monument, allowing you to apply Dendro to it to complete the puzzle. Once all four Dendro Monuments have been lit up, the Teleport Waypoint will automatically unlock and appear in the World Map.
Check out our guide on Where to get Fungal Spores, Luminescent Pollen, and Crystalline Cyst Dust in Genshin Impact to farm character and weapon Ascension materials.