Enkanomiya is a region that unlocks in multiple parts. Your World Map will start off as being completely obscured from vision. You'll be led to complete various quests that force you to blindly flit from one Teleport Waypoint to another, before eventually revealing the World Map after your first meeting with Enjou in The Subterranean Tales of Drake and Serpent.
But there's more to Enkanomiya than meets the eye. In particular, there are three islands that continue to remain hidden beneath the fog after lighting up the World Map. The three areas are:
Yachimatahiko's Locus
Yachimatahime's Locus
Kunado's Locus
Related: Are There Electroculus and Electro Sigils in Enkanomiya
Prerequisite
To unlock these areas, you first need to enter Enkanomiya and complete the entire From Dusk to Dawn in Byakuyakoku questline. We have guides for each of the quests involved:
Still Water's Flow
The Entrance to Tokoyo
The Subterranean Trials of Drake and Serpent

The Trail of Drake and Serpent
Dreams in the Gaps
The Heart of Ouroboros
How to Unlock
After completing all the prerequisites, head to the area circled in the image below. Make sure that your daylight setting is set to Evernight.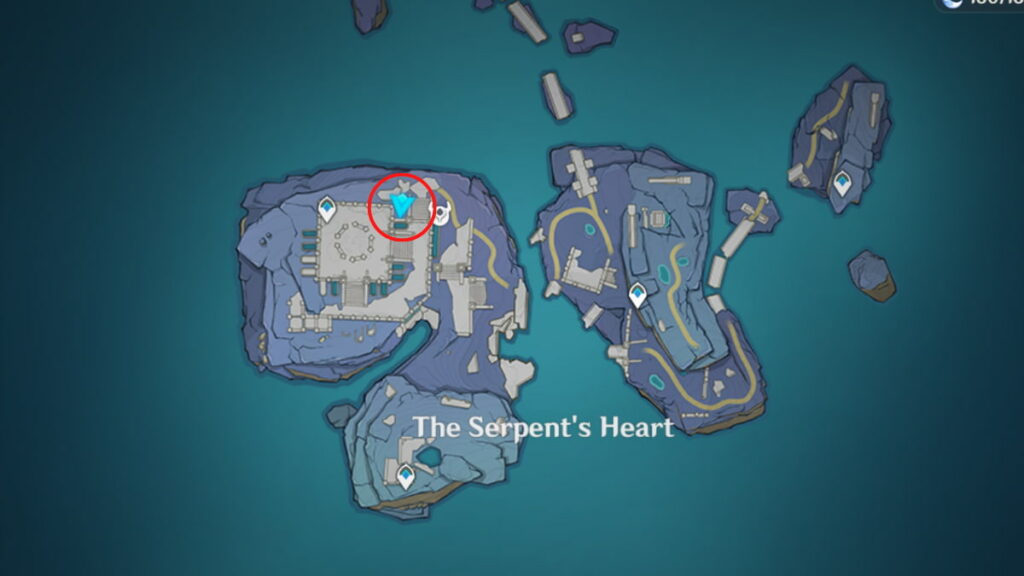 There, you'll meet an afterimage named ???, who will eventually reveal herself as Eboshi, an auxiliary of Sangonomiya in the past. Completing her dialogue will unlock all three hidden islands, plus a Trial for each new location.
Check out our guide on Where to find Key Sigils in Enkanomiya in Genshin Impact to unlock various hidden exploration objectives in the region.