In Steelrising, Aegis must fight back against a Tyrant King in alternative French history souls-like. Aegis has several weapons and alchemical attacks at her disposal. As you explore Paris, you will come across inaccessible locations until you have the Selenite Momentum, also known as the Dash ability. Here is how to unlock the Selenite Momentum and how to use it.
When do you unlock the Dash in Steelrising?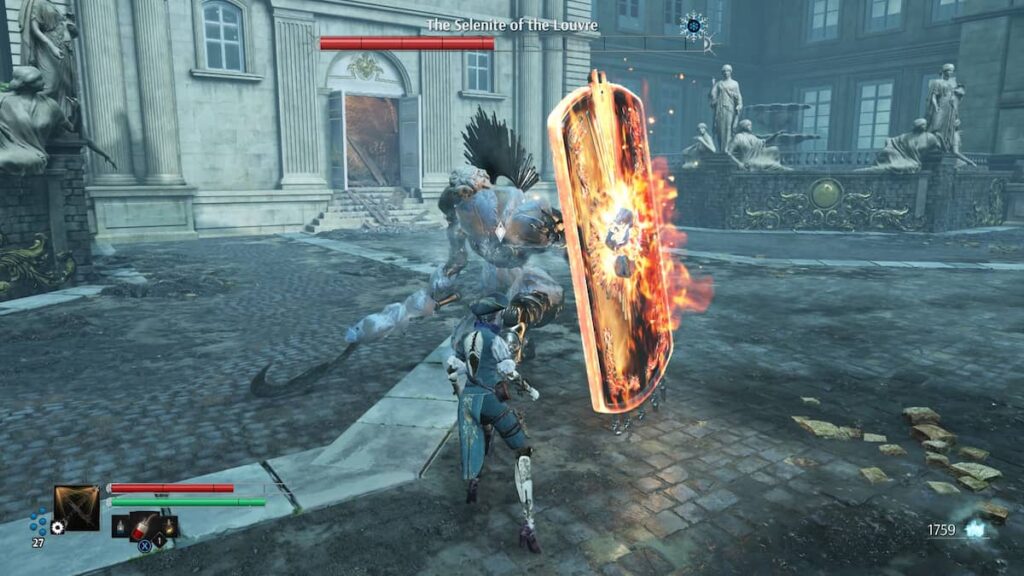 Selenite Momentum is awarded to you for defeating The Selenite of the Louvre Titan. This boss is found in The Tuileries, and The Tuileries will unlock as a location after you have completed Les Invalides. Once you have defeated the Titan and rescued Jean-Sylvain Bailly, you can use Selenite Momentum outside combat to access new locations. 
How to use Selenite Momentum in Steelrising?
You can use the Bishop's Hook outside combat to access the high ground, such as previously inaccessible rooftops. You should return to old locations that will have rooftops and grapple points that you can now access. We recommend returning to these areas and exploring these new areas as they can contain upgrades and materials that are well worth collecting.
Selenite Momentum can also be used in combat as an Alchemical attack. This attack consumes Alchemical Capsules and will damage the target during Frost damage. Frost affliction freezes its target on the spot. This will prevent the target from moving for a short time, allowing you to charge a heavy attack to damage the enemy seriously.
For more Steelrising guides, check out Best class in Steelrising – Class Tier List on GameTips.PRO.