Players in Lost Ark have the option to change their character selection backgrounds, also known as wallpaper. Many players find this confusing, as more wallpaper is locked, and there is no clear explanation on how to unlock them.
When the player starts the game, they are given the Prideholme wallpaper, but the others are locked. Until Smilegate gives a heads up on how these are unlocked, these are the available maps:
Delphi Inn – Unlocked at Roster Level 20
Morai Ruins – Unlocks at Roster Level 50
Stormcry Grotto
Heart of Sceptrum
Mokoko Village – Unlocked after collecting 900 Mokoko seeds
Red Curtain Arena
Ruined Castle
Rania Village
The Great Journey
You would receive a special wallpaper if you were a Platinum Founder for Lost Ark, meaning you bought the game before it became free-to-play. There is word that players need to level up their Roster level and receive new wallpaper as a reward, but we've seen no indication that this is true. As of now, there's no indication on how to unlock the other wallpaper because you can go all the way to the Final Battle and not unlock a new one.
Related: Is Lost Ark pay to win?
For the Roster level route, the Roster level is different from that character level. Playing the game allows you to level up your Roster level. The more adventures you go on, the more Roster experience you gain, and the higher the Roster level will be. One reward for climbing up a Roster level is supposedly wallpaper, but again, take that with a grain of salt.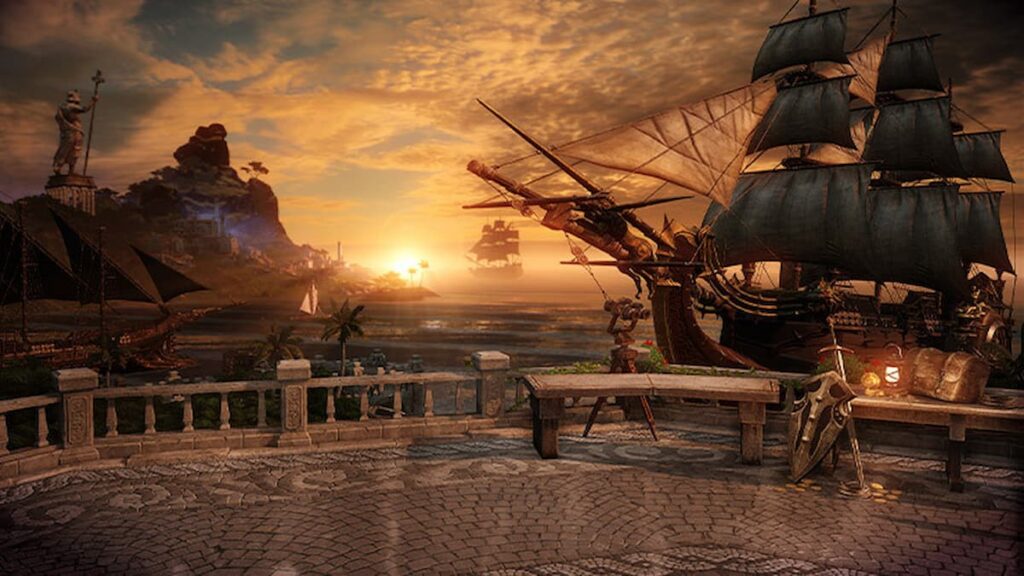 Pictured above is the Founder's Wallpaper, which illustrates how different these backgrounds can look.
For more Lost Ark guides, check out Lost Ark – How to change the AFK timer or What is Crystalline Aura in Lost Ark? right here on Pro Game Guides.