After spending a considerable amount of time in development, Digimon Survive is now officially released and available for purchase. This new tactical role-playing survival game is based on the popular Digimon Adventures animated series and includes visual-novel elements and turn-based tactics. While players are excited to start befriending their favorite Digimon and evolving them, one particular Digimon has been generating quite the buzz.
Guilmon is a fire-virus type Digimon, and also happens to be one of the earliest Digimon ever created. Now, players can unlock this fan-favorite as part of a pre-purchase DLC. However, the process of acquiring Guilmon is not as straightforward as one might like to believe. In this guide, we'll tell you all you need to know in order to unlock and start playing Guilmon in Digimon Survive.
How to unlock Guilmon in Digimon Survive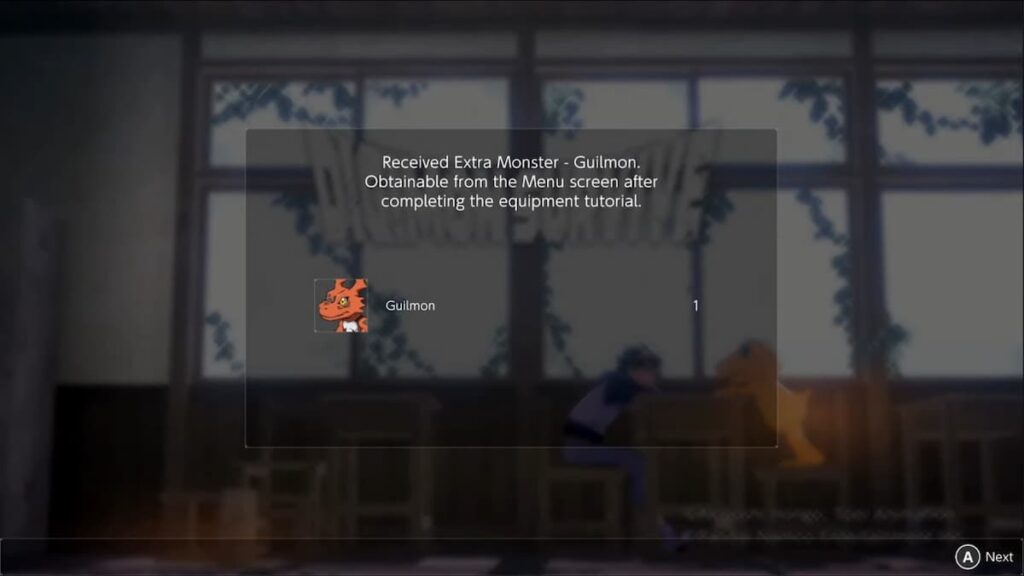 As mentioned prior, Guilmon is part of a Launch Bonus DLC in order to celebrate the release of Digimon Survive across all platforms. This is a limited time offer which will only last for one month from the date of release. The process of how to unlock and obtain Guilmon depends on which region you are from, and whether you have bought the digital version or physical copy of the game. The following are the two ways you acquire Guilmon in Digimon Survive:
Digital Month One Edition
If you have purchased the digital version of Digimon Survive within 30 days of its release date, the game will download the DLC content automatically. This includes Guilmon and an HP Support Equipment. Once you install the game, the confirmation of your reward should be reflected in the main menu, showing that you have obtained an extra monster. Guilmon will become obtainable by players from the game's Main Menu after successfully completing the equipment tutorial.
Physical Copy
If you have bought the physical copy of Digimon Survive within 30 days of its release date, you will receive a code inside the game's box. Simply redeem this code from the game's online store to get Guilmon. After entering the code, you should receive a message informing you that Guilmon is successfully downloaded. Then, re-boot the game to obtain Guilmon in your collection. However, Guilmon will only be available for play after you have completed the equipment tutorial.
How to download Guilmon in Digimon Survive
As discussed before, Guilmon will become available to players who purchase Digimon Survive within 30 days of its official release date. After this limited time period it will be possible to purchase the bonus DLC content separately at a later time. Players who purchase the Digital Month One Edition of Digimon Survive will receive Guilmon automatically as part of their download pack. Players who purchase the physical copy of the game, however, shall receive a code within the game's box to redeem and receive Guilmon as additional downloadable content.
It is worth noting here that only select retailers in the United States will give Guilmon DLC codes for physical copy pre-orders. Players from Europe and Australia who pre-purchase the physical copy of Digimon Survive will not receive Guilmon DLC codes.
Wondering how long the story is in Digimon Survive? Check out How many chapters are there in Digimon Survive, right here on GameTips.PRO.